Besides ticket checks, the app can be used to log attendance and for real time monitoring of staff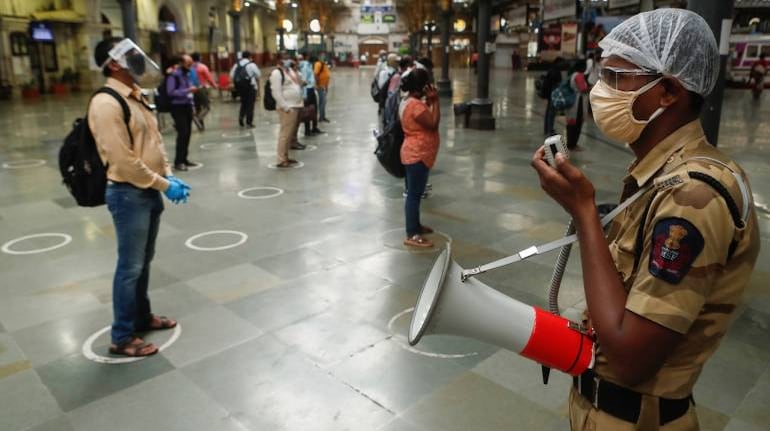 Indian Railways (IR) has launched 'CheckIn Master', an app for staff to conduct contactless ticket checks at stations. The app can check PRS and UTS tickets by scanning the OCR and QR codes. Staff will also be provided with handheld thermal guns to screen passengers.
In the first phase, it will be put to use at the Chhatrapati Shivaji Maharaj Terminus (CSMT) in Mumbai – where it was launched, and then at other stations in the city, Mint reported. Central Railways (CR) plans to expand the initiative by installing flap gates with automatic QR code ticket checks at entry and exit points in the next phase.
The app is aimed at helping ticket checking staff "discharge their duties without fear in the times of COVID-19," CR added. Besides ticket checks, the app can be used to log attendance and for real time monitoring of staff, it said.
The app was developed under corporate social responsibility (CSR) by the Rural Electrification Corporation (RECL) and hence incurred zero-cost for the Railways.
COVID-19 Vaccine
Frequently Asked Questions
View more
How does a vaccine work?
A vaccine works by mimicking a natural infection. A vaccine not only induces immune response to protect people from any future COVID-19 infection, but also helps quickly build herd immunity to put an end to the pandemic. Herd immunity occurs when a sufficient percentage of a population becomes immune to a disease, making the spread of disease from person to person unlikely. The good news is that SARS-CoV-2 virus has been fairly stable, which increases the viability of a vaccine.
How many types of vaccines are there?
There are broadly four types of vaccine — one, a vaccine based on the whole virus (this could be either inactivated, or an attenuated [weakened] virus vaccine); two, a non-replicating viral vector vaccine that uses a benign virus as vector that carries the antigen of SARS-CoV; three, nucleic-acid vaccines that have genetic material like DNA and RNA of antigens like spike protein given to a person, helping human cells decode genetic material and produce the vaccine; and four, protein subunit vaccine wherein the recombinant proteins of SARS-COV-2 along with an adjuvant (booster) is given as a vaccine.
What does it take to develop a vaccine of this kind?
Vaccine development is a long, complex process. Unlike drugs that are given to people with a diseased, vaccines are given to healthy people and also vulnerable sections such as children, pregnant women and the elderly. So rigorous tests are compulsory. History says that the fastest time it took to develop a vaccine is five years, but it usually takes double or sometimes triple that time.
View more
Show
Follow our LIVE Updates on the coronavirus pandemic here
The move is not the first such shift in staff provisions by IR during the pandemic. Earlier, CR – Mumbai provided ticket checking staff with 50 portable Public Address (PA) systems. It will enable frontline staff to communicate with passengers while practising social distancing.
The portable PAs are convenient to use neckbands equipped with a 3.5mm microphone input socket for connecting headband microphone and a 3.5mm input socket for DVD, CD and MP3 connection.
Follow our full COVID-19 coverage here
First Published on Jul 25, 2020 10:45 am