Zomato and Swiggy together deliver an estimated 2.6 million orders every day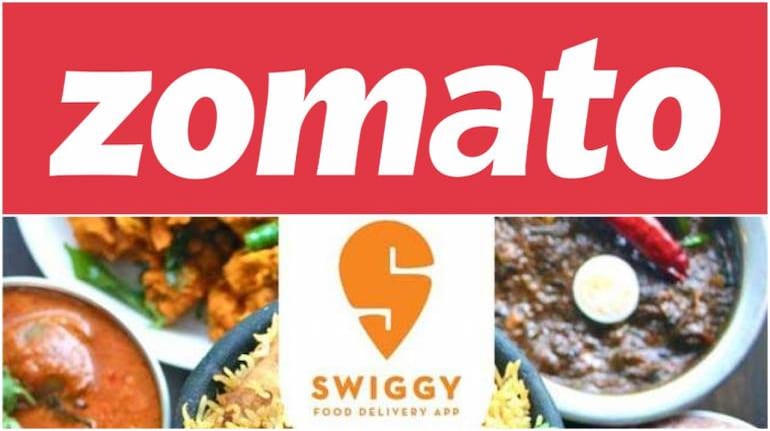 App-based food delivery platforms Zomato and Swiggy have focused on the safety of delivery staffs and taken multiple measures to mitigate any negative impact on consumer deliveries amid the coronavirus outbreak in the country, ET Tech has reported.
From telling consumers to let delivery partners leave the packages at the door to offering insurance and financial support to delivery staff in case they are infected with the virus, the firms have adopted several proactive measures, said the report.
Swiggy issued an advisory to customers, saying, "You (customers) may request the delivery partners to leave packages by the door (in case of online payment), if you are feeling unwell or prefer so."
Swiggy delivery staff are getting trained in best practices for respiratory hygiene, proper and frequent hand washing and identification of associated symptoms, said the Bengaluru-headquartered firm.
COVID-19 Vaccine
Frequently Asked Questions
View more
How does a vaccine work?
A vaccine works by mimicking a natural infection. A vaccine not only induces immune response to protect people from any future COVID-19 infection, but also helps quickly build herd immunity to put an end to the pandemic. Herd immunity occurs when a sufficient percentage of a population becomes immune to a disease, making the spread of disease from person to person unlikely. The good news is that SARS-CoV-2 virus has been fairly stable, which increases the viability of a vaccine.
How many types of vaccines are there?
There are broadly four types of vaccine — one, a vaccine based on the whole virus (this could be either inactivated, or an attenuated [weakened] virus vaccine); two, a non-replicating viral vector vaccine that uses a benign virus as vector that carries the antigen of SARS-CoV; three, nucleic-acid vaccines that have genetic material like DNA and RNA of antigens like spike protein given to a person, helping human cells decode genetic material and produce the vaccine; and four, protein subunit vaccine wherein the recombinant proteins of SARS-COV-2 along with an adjuvant (booster) is given as a vaccine.
What does it take to develop a vaccine of this kind?
Vaccine development is a long, complex process. Unlike drugs that are given to people with a diseased, vaccines are given to healthy people and also vulnerable sections such as children, pregnant women and the elderly. So rigorous tests are compulsory. History says that the fastest time it took to develop a vaccine is five years, but it usually takes double or sometimes triple that time.
View more
Show
Catch coronavirus LIVE Updates
"To ensure financial safety, we are committed to supporting them (delivery partners) financially, providing them free medical consultation and financial support in case any of them shows symptoms," it said.
The company further asked consumers to raise complaints, if any, through the Swiggy app.
Zomato said it was working on plans for insurance cover for its delivery staff.
"We are currently exploring compensation with our insurance partners, in case anyone from our delivery fleet is infected with Covid-19," a company spokesperson told the publication.
At present, the delivery partners of Zomato are covered with health and life insurance in partnership with Acko and Religare, said the report.
Deepinder Goyal, the founder of Zomato, announced a contactless food delivery option on Twitter. He said the contactless food delivery is already available on the Zomato app. An app update over the weekend will make this explicitly clear to everyone, tweeted Goyal on March 13.



Here is what we are doing as precautionary measures to address COVID-19.




Contactless food delivery is already available on the @zomato app through our 'delivery instructions' feature. An app update over the weekend will make this explicitly clear to everyone. pic.twitter.com/HJ012g5zfH

— Deepinder Goyal (@deepigoyal) March 13, 2020
"We are confident that with the right practices, and adequate social distancing, we can help curb the spread of COVID-19," Goyal said in another tweet.
Zomato and Swiggy together deliver an estimated 2.6 million orders every day, the report suggested.
First Published on Mar 13, 2020 04:12 pm