The study titled 'Prevalence of flu-like symptoms and COVID-19 in healthcare workers from India' found that "HCQ prophylaxis played no role in the prevention of this (coronavirus) infection".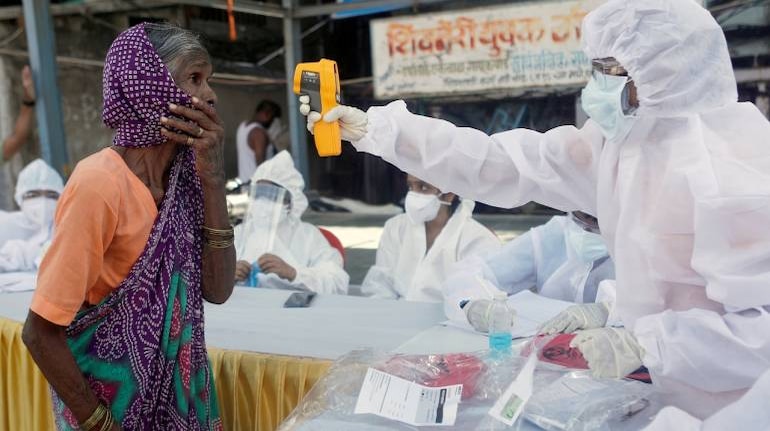 A study conducted in India recently has revealed that healthcare workers (HCW) are less prone to contracting the novel coronavirus disease if they have adequate PPE kits. The same study has found that the use of malaria drug Hydroxychloroquine (HCQ) does not have any significant contribution towards preventing the infection.
The study titled 'Prevalence of flu-like symptoms and COVID-19 in healthcare workers from India' was conducted between March 2020 and May 2020, with the aim to assess the risks that coronavirus frontline workers are exposed to. It was published in the Journal of the Association of Physicians of India (JAPI).
For live updates on coronavirus, click here
The study, which claims to be the first research ever conducted on Indian healthcare workers, states: "In our HCW cohort, 539 of the 3,667 participants (14.7 percent) had flu-like symptoms. A total of 1,353 of the 3,667 HCWs were tested for COVID-19. However, only 1,113 were included in the final analysis due to the unavailability of results in the remaining. We observed a prevalence of 1.8 percent (that is 20 out of 1,113) in this cohort. People with travel history (in the last 30 days) had a higher incidence of flu-like symptoms (44 out of 539, which is 8.2 percent vs 113 out of 3,128, which is 3.6 percent). However, there was no difference in COVID-19 positivity rates."
COVID-19 Vaccine
Frequently Asked Questions
View more
How does a vaccine work?
A vaccine works by mimicking a natural infection. A vaccine not only induces immune response to protect people from any future COVID-19 infection, but also helps quickly build herd immunity to put an end to the pandemic. Herd immunity occurs when a sufficient percentage of a population becomes immune to a disease, making the spread of disease from person to person unlikely. The good news is that SARS-CoV-2 virus has been fairly stable, which increases the viability of a vaccine.
How many types of vaccines are there?
There are broadly four types of vaccine — one, a vaccine based on the whole virus (this could be either inactivated, or an attenuated [weakened] virus vaccine); two, a non-replicating viral vector vaccine that uses a benign virus as vector that carries the antigen of SARS-CoV; three, nucleic-acid vaccines that have genetic material like DNA and RNA of antigens like spike protein given to a person, helping human cells decode genetic material and produce the vaccine; and four, protein subunit vaccine wherein the recombinant proteins of SARS-COV-2 along with an adjuvant (booster) is given as a vaccine.
What does it take to develop a vaccine of this kind?
Vaccine development is a long, complex process. Unlike drugs that are given to people with a diseased, vaccines are given to healthy people and also vulnerable sections such as children, pregnant women and the elderly. So rigorous tests are compulsory. History says that the fastest time it took to develop a vaccine is five years, but it usually takes double or sometimes triple that time.
View more
Show
Out of the total 1,113 who were surveyed, 67 percent of the health workers, i.e., 755 of them had taken Hydroxychloroquine (HCQ). Fourteen of those taking HCQ had tested COVID-19 positive, while six others who had not taken HCQ had also tested COVID-19 positive.
The study found that "HCQ prophylaxis played no role in the prevention of this (coronavirus) infection". It stated: "Multiple systematic reviews also concluded that there is no pertinent data to support the use of HCQ outside that of research, and there is lack of clinical data to actually support its efficacy, adverse effects like a prolongation of QTc and tends to instill a false sense of protection."
The study also found that coronavirus patients who were symptomatic had higher COVID-19 positivity at 5.2 percent, as compared to asymptomatic patients at 1.1 percent. Also, healthcare workers posted in high-risk zones exhibited more coronavirus symptoms than those working in low-risk areas, the research found.
Follow our coverage of the coronavirus crisis 
here
First Published on Jul 1, 2020 07:43 pm