The lab network includes 921 labs in the government sector and 449 private labs.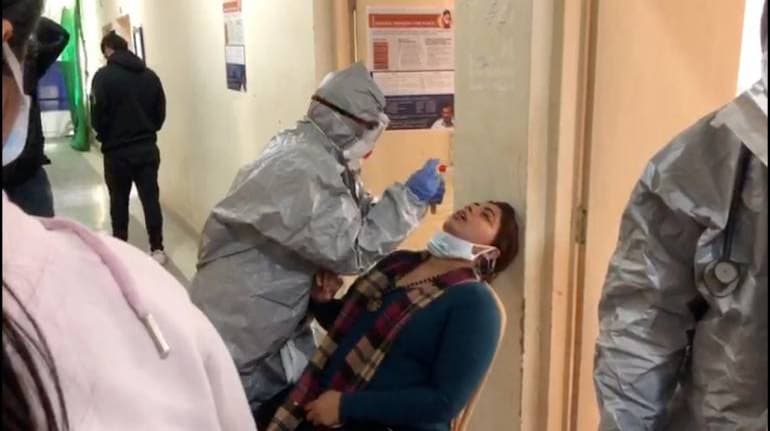 India has significantly augmented its coronavirus testing infrastructure to 1,370 labs now from just one lab in January 2020 at the time of the outbreak, according to the Ministry of Health and Family Welfare (MoHFW). The lab network includes 921 labs in the government sector and 449 private labs.
The "widespread testing" for COVID-19 in the labs has enabled more than six lakh tests daily for three days in a row, said the Union Ministry in a tweet on August 7.




It is to the credit of the graded & collaborative efforts of the Centre and States/UTs that widespread testing has enabled more than 6lakh tests daily for 3 days in a row. From 1 lab in Jan 2020, India now has 1370 labs. pic.twitter.com/IKQHXeD5rI

— Ministry of Health (@MoHFW_INDIA) August 7, 2020
A higher number of tests will push the positivity rate initially, but citing an example of Delhi COVID-19 situation, the ministry said the cases will eventually lower when combined with other measures.
"Focused and coordinated containment, widespread testing combined with supervised isolation and effective treatment have resulted in increasing recovery rates and steadily falling case mortality. These have ensured declining percentage active cases," the ministry said in another tweet.
COVID-19 Vaccine
Frequently Asked Questions
View more
How does a vaccine work?
A vaccine works by mimicking a natural infection. A vaccine not only induces immune response to protect people from any future COVID-19 infection, but also helps quickly build herd immunity to put an end to the pandemic. Herd immunity occurs when a sufficient percentage of a population becomes immune to a disease, making the spread of disease from person to person unlikely. The good news is that SARS-CoV-2 virus has been fairly stable, which increases the viability of a vaccine.
How many types of vaccines are there?
There are broadly four types of vaccine — one, a vaccine based on the whole virus (this could be either inactivated, or an attenuated [weakened] virus vaccine); two, a non-replicating viral vector vaccine that uses a benign virus as vector that carries the antigen of SARS-CoV; three, nucleic-acid vaccines that have genetic material like DNA and RNA of antigens like spike protein given to a person, helping human cells decode genetic material and produce the vaccine; and four, protein subunit vaccine wherein the recombinant proteins of SARS-COV-2 along with an adjuvant (booster) is given as a vaccine.
What does it take to develop a vaccine of this kind?
Vaccine development is a long, complex process. Unlike drugs that are given to people with a diseased, vaccines are given to healthy people and also vulnerable sections such as children, pregnant women and the elderly. So rigorous tests are compulsory. History says that the fastest time it took to develop a vaccine is five years, but it usually takes double or sometimes triple that time.
View more
Show
According to the Indian Council of Medical Research (ICMR), a cumulative total of 2,27,88,393 samples have been tested for COVID-19 up to August 6 with 6,39,042 samples being tested on Thursday.
Follow our LIVE blog for the latest updates of the novel coronavirus pandemic
Talking about the COVID-19 testing facilities in India, Union Health Minister Harsh Vardhan said the coronavirus-induced lockdown gave the government "time to augment health infrastructure and testing facilities".
"From one lab (for COVID-19 testing) in January, India has 1,370 laboratories at present. Indians anywhere can access a lab within three hours travel time and 33 of the 36 states and UTs exceed WHO's recommendation of testing 140 people per million per day," said the union minister at a virtual meeting of the regional director of WHO for South-East Asia (SEA) with ministers of health of the member nations on August 6.
India's COVID-19 tally has breached the 20-lakh mark.
(With inputs from PTI)
Follow our full coverage on COVID-19 here.
First Published on Aug 7, 2020 11:58 am