A senior official of a city-based infrastructure company said the shortage of workers is forcing companies to resort to poaching by luring them with lucrative offers.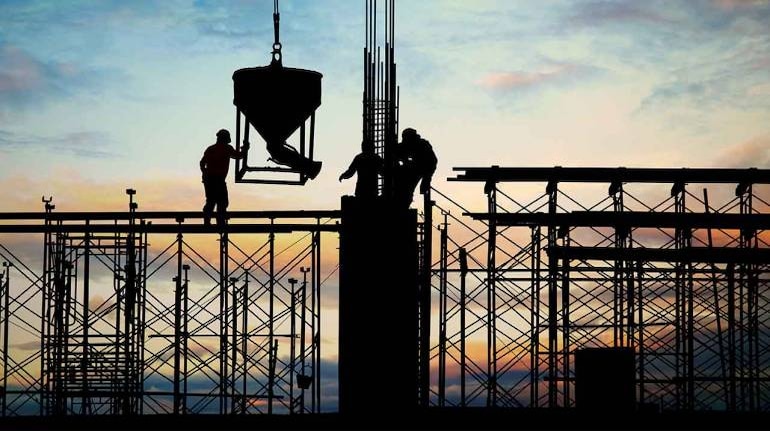 Unable to meet their deadlines due to labour shortage following return of migrant workers to their home states, several construction firms here have started wooing them back, offering flight tickets and also extra payments.
A senior official of a city-based infrastructure company said the shortage of workers is forcing companies to resort to poaching by luring them with lucrative offers.
The senior vice-president of Prestige Group (business operations-Hyderabad) R Suresh Kumar told that one of their contractors has booked flight tickets to bring back 10 carpenters from Patna to Hyderabad.
He justified the move saying that though the timeline for execution of real estate projects has been extended by the regulator RERA, some of the firms like his are determined to complete them possibly on time.
COVID-19 Vaccine
Frequently Asked Questions
View more
How does a vaccine work?
A vaccine works by mimicking a natural infection. A vaccine not only induces immune response to protect people from any future COVID-19 infection, but also helps quickly build herd immunity to put an end to the pandemic. Herd immunity occurs when a sufficient percentage of a population becomes immune to a disease, making the spread of disease from person to person unlikely. The good news is that SARS-CoV-2 virus has been fairly stable, which increases the viability of a vaccine.
How many types of vaccines are there?
There are broadly four types of vaccine — one, a vaccine based on the whole virus (this could be either inactivated, or an attenuated [weakened] virus vaccine); two, a non-replicating viral vector vaccine that uses a benign virus as vector that carries the antigen of SARS-CoV; three, nucleic-acid vaccines that have genetic material like DNA and RNA of antigens like spike protein given to a person, helping human cells decode genetic material and produce the vaccine; and four, protein subunit vaccine wherein the recombinant proteins of SARS-COV-2 along with an adjuvant (booster) is given as a vaccine.
What does it take to develop a vaccine of this kind?
Vaccine development is a long, complex process. Unlike drugs that are given to people with a diseased, vaccines are given to healthy people and also vulnerable sections such as children, pregnant women and the elderly. So rigorous tests are compulsory. History says that the fastest time it took to develop a vaccine is five years, but it usually takes double or sometimes triple that time.
View more
Show
Currently, the Bengaluru-based Prestige Group is involved in three projects in Hyderabad.
"We had about 2,300 workers at our sites. Now, we have about 700. We are putting in all our efforts to see the required workforce is placed at the sites. The aim is to see the projects are completed on time and the product delivered to the customer," he said.
The Telangana government had earlier said there were about 3.5 lakh migrant labourers working in the state before the lockdown.
However, most of them have gone back as the lockdown was continued. Some even walked hundreds of kilometers to get back to their homes.
Though the Centre has allowed construction activity to start with the available labour at the work sites, the sudden shortage of manpower is forcing some companies to resort to poaching.
"All are in desperate times. Poaching of workers also started as firms want to complete their projects and get back stalled bills," a senior official of a construction firm said.
An official of Andhra Pradesh Irrigation Department said about 1,200 workers at the Polavaram project suddenly left last month forcing Megha Engineering and Infrastructure Limited (MEIL), the contractor for the project, to arrange special trains to bring labourers from other states.
The official said the workers had left even rejecting the offer of Rs 10,000 over and above their payment.
Sources in MEIL said about 1,000 workers have come back so far and another 1,800 are expected within a week at the project site.
Follow our full coverage of the coronavirus pandemic here.
First Published on Jun 4, 2020 09:00 pm