Bihar Chief Minister has sent his swab sample for COVID-19 test after Awadhesh Narayan Singh was found to be infected with the virus.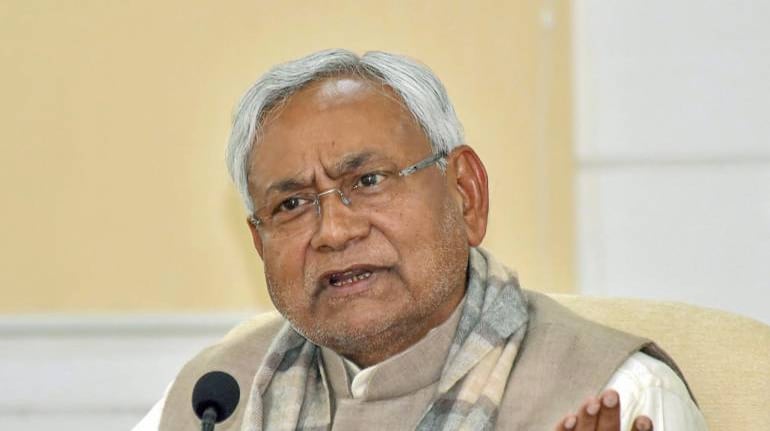 Bihar CM Nitish Kumar and Deputy CM Sushil Kumar Modi along with several other officers sent their samples for testing for COVID-19 after  acting Chairman of the Bihar Legislative Council Awadhesh Narayan Singh tested positive for COVID-19 on Saturday as per a report by The Times of India.
Awadesh Singh's wife, two sons and daughter-in-law have also tested positive for the virus, said Singh's personal assistant Rahul Kumar who was also found to be infected.
Awadhesh Narayan Singh was admitted to the isolation ward of AIIMS-Patna for treatment after his test report came in, the hospital's nodal officer on COVID-19 Sanjeev Kumar told PTI.
His wife Meena Singh, elder son Anand Raman and personal assistant Kumar are also being admitted to AIIMS, while younger son Nishant Ranjan and daughter-in-law Khushbu Singh will be in home isolation, family sources said.
COVID-19 Vaccine
Frequently Asked Questions
View more
How does a vaccine work?
A vaccine works by mimicking a natural infection. A vaccine not only induces immune response to protect people from any future COVID-19 infection, but also helps quickly build herd immunity to put an end to the pandemic. Herd immunity occurs when a sufficient percentage of a population becomes immune to a disease, making the spread of disease from person to person unlikely. The good news is that SARS-CoV-2 virus has been fairly stable, which increases the viability of a vaccine.
How many types of vaccines are there?
There are broadly four types of vaccine — one, a vaccine based on the whole virus (this could be either inactivated, or an attenuated [weakened] virus vaccine); two, a non-replicating viral vector vaccine that uses a benign virus as vector that carries the antigen of SARS-CoV; three, nucleic-acid vaccines that have genetic material like DNA and RNA of antigens like spike protein given to a person, helping human cells decode genetic material and produce the vaccine; and four, protein subunit vaccine wherein the recombinant proteins of SARS-COV-2 along with an adjuvant (booster) is given as a vaccine.
What does it take to develop a vaccine of this kind?
Vaccine development is a long, complex process. Unlike drugs that are given to people with a diseased, vaccines are given to healthy people and also vulnerable sections such as children, pregnant women and the elderly. So rigorous tests are compulsory. History says that the fastest time it took to develop a vaccine is five years, but it usually takes double or sometimes triple that time.
View more
Show
"The test results of the six persons, including myself, came today and the reports of other family members are likely to come by late evening," Rahul Kumar said over the phone.
Awadhesh Narayan Singh and all his family members had fever, following which samples were collected on Friday by a team of the Indira Gandhi Institute of Medical Sciences.
He administered the oath of office to nine newly-elected members of the Legislative Council on July 1.
Chief Minister Nitish Kumar, Deputy Chief Minister Sushil Kumar Modi and a host of other political leaders and officials were present at the oath-taking ceremony.
The chief minister has also sent his swab sample for COVID-19 test after Awadhesh Narayan Singh was found to be infected with the virus.
He is the fifth legislator in the state to have tested positive for COVID-19.
Minister Vinod Kumar Singh and his wife have tested positive for the pathogen, besides BJP MLA Jibesh Kumar Mishra, Congress MLA Anand Shankar Singh and RJD MLA Shahnawaz Alam.
Veteran RJD leader Raghuvansh Prasad Singh, a former Union minister, has been discharged from AIIMS after recovering from the disease.
(With inputs from PTI)
First Published on Jul 4, 2020 09:00 pm