Before launching the vaccine, Bharat Biotech wants to do clinical research of the highest standards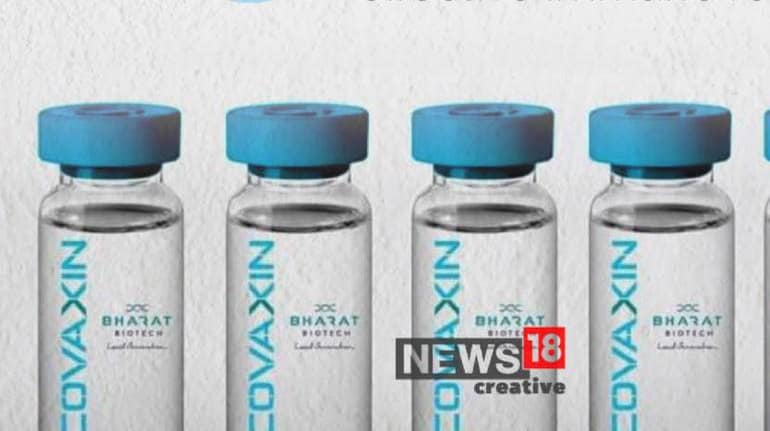 Bharat Biotech International, the developers of India's 'first' indigenous COVID-19 vaccine COVAXIN, said it cannot rush to launch the drug as safety and quality are paramount.
With a single-day spike of 62,064 cases, India's COVID-19 tally zoomed to 22,15,074, while the death toll climbed to 44,386 with 1,007  more fatalities, the Union Health Ministry said on August 10.
The growing COVID-19 cases is putting pressure on the company to come out with a vaccine quickly, said a report by Business Standard citing Krishna Ella, Chairman and Managing Director, Bharat Biotech International.
"But for us, safety and quality are paramount. We don't want to kill more people with the wrong vaccine," Ella said during an interaction with members of the Chennai International Centre on 'COVID-19 Endgame Scenarios'.
COVID-19 Vaccine
Frequently Asked Questions
View more
How does a vaccine work?
A vaccine works by mimicking a natural infection. A vaccine not only induces immune response to protect people from any future COVID-19 infection, but also helps quickly build herd immunity to put an end to the pandemic. Herd immunity occurs when a sufficient percentage of a population becomes immune to a disease, making the spread of disease from person to person unlikely. The good news is that SARS-CoV-2 virus has been fairly stable, which increases the viability of a vaccine.
How many types of vaccines are there?
There are broadly four types of vaccine — one, a vaccine based on the whole virus (this could be either inactivated, or an attenuated [weakened] virus vaccine); two, a non-replicating viral vector vaccine that uses a benign virus as vector that carries the antigen of SARS-CoV; three, nucleic-acid vaccines that have genetic material like DNA and RNA of antigens like spike protein given to a person, helping human cells decode genetic material and produce the vaccine; and four, protein subunit vaccine wherein the recombinant proteins of SARS-COV-2 along with an adjuvant (booster) is given as a vaccine.
What does it take to develop a vaccine of this kind?
Vaccine development is a long, complex process. Unlike drugs that are given to people with a diseased, vaccines are given to healthy people and also vulnerable sections such as children, pregnant women and the elderly. So rigorous tests are compulsory. History says that the fastest time it took to develop a vaccine is five years, but it usually takes double or sometimes triple that time.
View more
Show
Follow our LIVE blog for the latest updates of the novel coronavirus pandemic
The Hyderabad-based pharma firm is working on developing COVAXIN in collaboration with the Indian Council of Medical Research (ICMR) and the National Institute of Virology (NIV). The vaccine has completed phase-I clinical trials against COVID-19, said the report.
Before launching the vaccine, the pharma firm wants to do clinical research of the highest standards, Ella was quoted as saying.
"We have been monitored by international agencies and communities. It's a matter of prestige for the country and for us. We won't be shortsighted on research and will produce the best quality vaccine," said Ella.
Also Read | Russia to register world's first COVID-19 vaccine on August 12
Talking about the Indian vaccine industry, Ella reportedly said that it is not inferior to the MNCs of Europe and the US, and is far ahead of the Chinese in technology and clinical research.
"Indian vaccine makers have proved they can develop quality and affordable vaccines. A few years back, our company launched a rotavirus vaccine for $1, when global major GSK supplied it for $85, with the same parameters and quality," Ella said.
Speaking about pricing of COVID-19 vaccine, he said that Bharat Biotech will make it very affordable and accessible for everyone, he said.
Ella further said that people should not get paranoid due to COVID-19, as it will lead to other problems.
"More people die in road accidents than COVID-19," Ella reportedly said.
Follow our full coverage on COVID-19 here.
First Published on Aug 10, 2020 01:24 pm