Narendra Modi visit to Israel is the first ever by an Indian leader to the Jewish nation.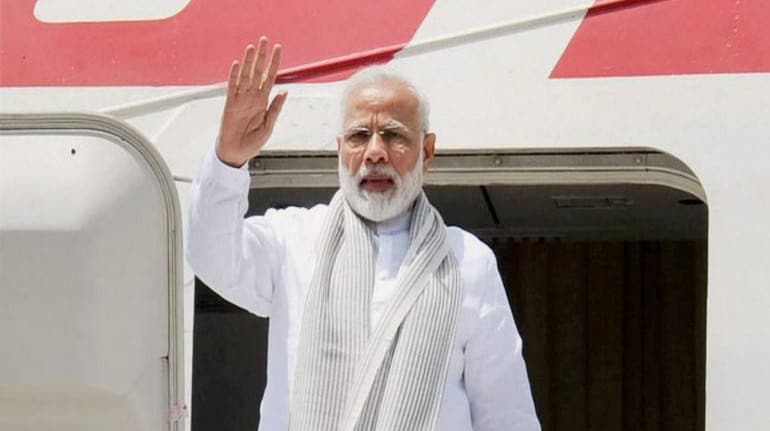 One of the unique feature of Prime Minister Narendra Modi's diplomacy has been the high importance that is given to foreign visits. Modi's visit to Israel is his 64th trip to a foreign country.
While detractors oppose these frequent travels as a waste of time and revenue, others see it as an aggressive step to improve India's influence in the global arena.
Here is the list of PM Modi's foreign visits in the past twelve months:
#2017
Israel (July 4-6):
Modi's three-day visit to Israel is first ever by an Indian leader in 70 years.
Must Watch: Why Is Israel Called A Startup Nation?
Netherlands (June 27): Modi visited Netherlands following his trip to USA
USA (June 25-26): Modi visited fifth time the US capital and for the first time after Trump came into power. The high-profile meeting saw both leaders coming jointly against terrorism.
Portugal (June 24): On his way to Washington Modi was hosted by prime minister Antonio Costa, who is of Indian origin.
Kazhakistan (June 8-9): With the aim of expanding the strategic and economic presence in Central Asia, Modi held talks with President Nursultran Nazarbayev.
France (June 2-3): Modi met President Emmanuel Macron as part of the four-nation visit to Europe aimed at increasing the bilateral ties.
Russia (June 1-2): Modi's visit to Russia, India's oldest and trusted ally.
Spain (May 30-31): As part of the four-nation tour Modi visited Spain aimed at using Spain's co-operation in the fields of renewable energy, high-speed railways etc.
Germany (May 29-30): Modi's visit to the biggest economy in the continent was predominantly aimed at improving the economic ties.
Sri Lanka (May 11-12): The visit which was the first foreign trip by the prime minister came in the context of the rising Chinese influence. Discussions were mainly regarding free trade zones in Trincomalee, Hambantota free trade as well as the Colombo port.
#2016
Japan (November 10-12): Modi signed a landmark civil nuclear deal with his counterpart Shinzo Abe and also steps were taken for co-operation in various fields including high-speed rail network.
Laos (September 7-8): Modi visited Laos to participate in the 14th India-ASEAN summit.
China (September 3-5): Modi visited the dragon nation for three days, a move many saw as an outreach to end mutual tensions.
Vietnam (September 2-3): Modi held bilateral talks with his counterpart Nguyen Xuan Phuc aiming at deepening the ties in the fields of security, trade and oil.
Kenya (July 10-11): Modi met President Uhuru Kenyatta as part of the four-nation African tour.The countries vouched to reflect and improve on their long-standing ties.
Tanzania (July 9-10): President John Pombe Joseph Magufuli and Modi made agreements to ensure co-operation in bilateral trade, fight against terrorism and in the struggle against climate change.
South Africa (July 7-9): The visit to the nation with a large Indian diaspora was aimed at improving the bilateral ties at the time of rising Chinese influence.
Mozambique (July 7):
The four-nation African visit started with Modi becoming the first prime minister to visit the country in over three decades.
First Published on Jul 4, 2017 03:44 pm