The Delhi government had decided to allow hotels, hospitality services, and street hawkers from August 1 alongside lifting the night curfew.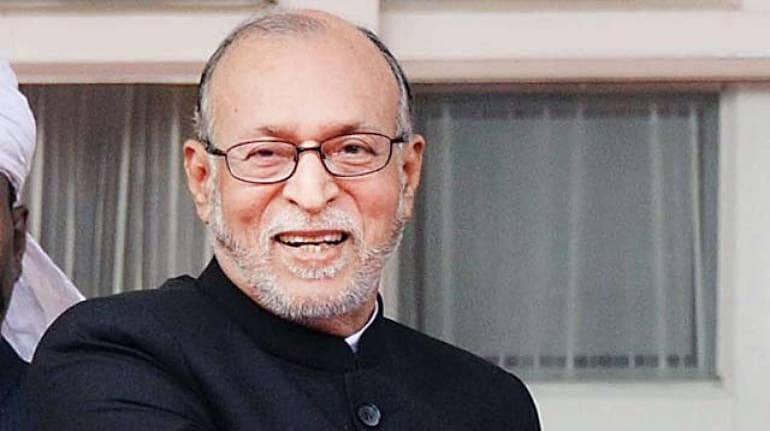 Delhi Lieutenant Governor Anil Baijal, on July 31, overruled the Arvind Kejriwal-led Aam Aadmi Party government's decision to open hotels and allow weekly bazaars on a trial basis.
Under the third phase of gradual unlocking in India, more curbs were lifted by the Centre, while allowing states and union territories to decide the course of action in the non-containment zones.
Based on the directive, the Delhi government had decided to allow hotels, hospitality services, and street hawkers from August 1 alongside lifting the night curfew.
The AAP government also had plans to allow weekly bazaars for a week on a trial basis to see if people are adhering to social distancing norms.
COVID-19 Vaccine
Frequently Asked Questions
View more
How does a vaccine work?
A vaccine works by mimicking a natural infection. A vaccine not only induces immune response to protect people from any future COVID-19 infection, but also helps quickly build herd immunity to put an end to the pandemic. Herd immunity occurs when a sufficient percentage of a population becomes immune to a disease, making the spread of disease from person to person unlikely. The good news is that SARS-CoV-2 virus has been fairly stable, which increases the viability of a vaccine.
How many types of vaccines are there?
There are broadly four types of vaccine — one, a vaccine based on the whole virus (this could be either inactivated, or an attenuated [weakened] virus vaccine); two, a non-replicating viral vector vaccine that uses a benign virus as vector that carries the antigen of SARS-CoV; three, nucleic-acid vaccines that have genetic material like DNA and RNA of antigens like spike protein given to a person, helping human cells decode genetic material and produce the vaccine; and four, protein subunit vaccine wherein the recombinant proteins of SARS-COV-2 along with an adjuvant (booster) is given as a vaccine.
What does it take to develop a vaccine of this kind?
Vaccine development is a long, complex process. Unlike drugs that are given to people with a diseased, vaccines are given to healthy people and also vulnerable sections such as children, pregnant women and the elderly. So rigorous tests are compulsory. History says that the fastest time it took to develop a vaccine is five years, but it usually takes double or sometimes triple that time.
View more
Show
A statement issued by the Chief Minister's Office read: "These decisions are in continuation of several important decisions taken by CM Arvind Kejriwal in the past few days to ensure Delhi's economy, which was impacted severely by the lockdown, gets back on track."
Hotels were reopened on the ground that several of them had been delinked and were no longer linked to hospitals.
The LG's decision comes a day after he junked Delhi government's decision to reject the panel of lawyers appointed by Delhi Police to fight cases related to the February riots.
With PTI inputs
Follow our coverage of the coronavirus crisis 
here
First Published on Jul 31, 2020 07:54 pm