Globally, more than 2.2 crore infections and over 7.8 lakh deaths have been reported due to the COVID-19 outbreak.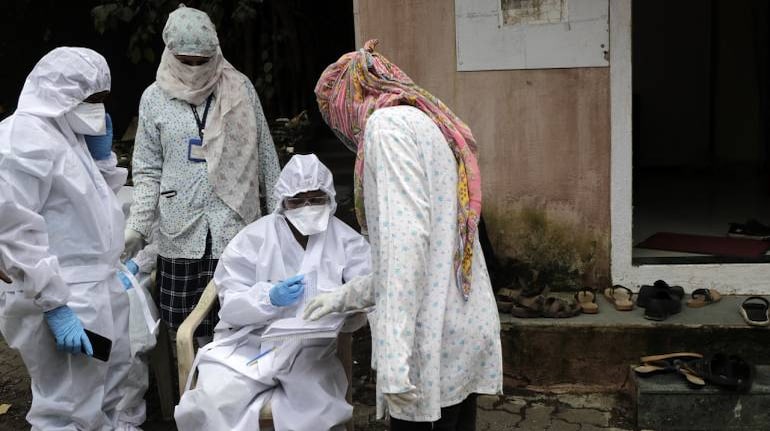 India has recorded more than 29.05 lakh cases of the novel coronavirus and 54,849 deaths, according to the Union Health Ministry's latest update. Of these, over 6.9 lakh are active cases while more than 21.5 lakh have  recovered.
Maharashtra continues to report the highest number of infections, followed by Tamil Nadu and Andhra Pradesh. The health ministry updates its numbers a day after states release their data.
Globally, more than 2.2 crore infections and over 7.8 lakh deaths due to COVID-19 have been reported .
Here are all the latest updates:
COVID-19 Vaccine
Frequently Asked Questions
View more
How does a vaccine work?
A vaccine works by mimicking a natural infection. A vaccine not only induces immune response to protect people from any future COVID-19 infection, but also helps quickly build herd immunity to put an end to the pandemic. Herd immunity occurs when a sufficient percentage of a population becomes immune to a disease, making the spread of disease from person to person unlikely. The good news is that SARS-CoV-2 virus has been fairly stable, which increases the viability of a vaccine.
How many types of vaccines are there?
There are broadly four types of vaccine — one, a vaccine based on the whole virus (this could be either inactivated, or an attenuated [weakened] virus vaccine); two, a non-replicating viral vector vaccine that uses a benign virus as vector that carries the antigen of SARS-CoV; three, nucleic-acid vaccines that have genetic material like DNA and RNA of antigens like spike protein given to a person, helping human cells decode genetic material and produce the vaccine; and four, protein subunit vaccine wherein the recombinant proteins of SARS-COV-2 along with an adjuvant (booster) is given as a vaccine.
What does it take to develop a vaccine of this kind?
Vaccine development is a long, complex process. Unlike drugs that are given to people with a diseased, vaccines are given to healthy people and also vulnerable sections such as children, pregnant women and the elderly. So rigorous tests are compulsory. History says that the fastest time it took to develop a vaccine is five years, but it usually takes double or sometimes triple that time.
View more
Show
>> Haryana government said all offices and shops, except essential ones, will remain closed on weekends to contain the spread of COVID-19. The development comes a day after the state reported its highest single-day spike in COVID-19 cases.
>> Children play a larger role in the community spread of COVID-19 than previously thought, according to a study which found that the younger people may not be as likely to become seriously ill as adults, but they can spread infection and bring the virus into their homes.
>> The mutant form of the novel coronavirus reported from Malaysia as being "10 times more infectious" is not a concern for India as it is widely prevalent here and isn't any more virulent than the strain originating in Wuhan, scientists said today.
>> Scientists at the Birla Institute of Technology, Mesra, Ranchi, with the support of the Science and Engineering Research Board (SERB), a body under the DST, are developing a kit that will differentiate various types of coronavirus infection.
>> BMC modified quarantine guidelines and made institutional isolation compulsory for all COVID-19 patients above 50 years of age from this week in a bid to bring down morality rate.
>> The ICMR is undertaking a study in Mumbai to evaluate whether the BCG (Bacillus Calmette-Guerin) vaccine, primarily used against tuberculosis, is effective in preventing COVID-19 in elderly population.
First Published on Aug 21, 2020 08:54 pm