In the last monetary policy review, the RBI had noted that inflation outlook remains "highly uncertain" and had listed factors that could pull down inflation in Q3 and Q4 of FY21.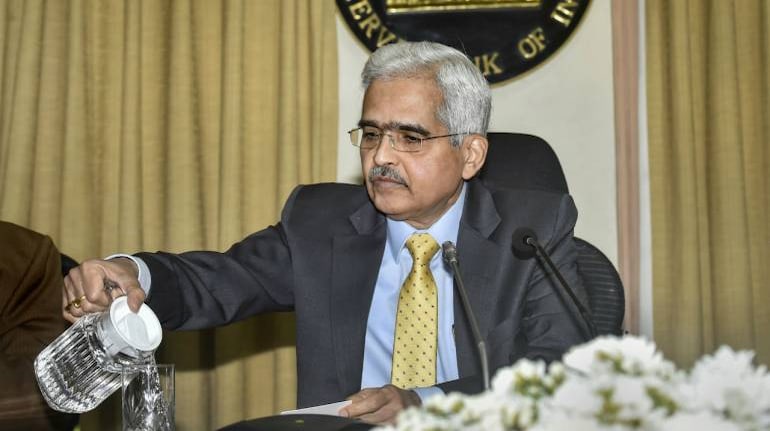 All eyes are on the rate-setting panel which is set to announce the policy decision tomorrow. As part of the emergency response to the pandemic, the MPC (monetary policy committee) has so far cut the Reserve Bank of India's (RBI) key lending rate, repo, by a cumulative 115 basis points (bps).
One bps is one-hundredth of a percentage point.
Will RBI MPC vote for another rate cut again?
The economists betting for at least a quarter percentage point rate cut cite the fact that the economy is in deep trouble, is set to contract in this financial year and, hence, current interest rates need to come down further.
Indian economy is expected to contract between 5 to 9 percent, according to various estimates. According to rating agency ICRA, the economy could contract by 9.5 percent in FY21.
Those who oppose it highlight the rising inflation fears. The consumer price index (CPI)-based inflation in June worsened to 6.09 percent due to spike in the prices of certain food items, government data on July 13 showed. The Consumer Price Index (CPI) data was last released in March when it was at 5.84 percent.
In the last monetary policy review, the RBI had noted that inflation outlook remains "highly uncertain" and had listed factors that could pull down inflation in Q3 and Q4 of FY21. After the last policy, only one inflation print has come and that has shown a spike in prices.
In the past, the RBI policies have been more focused on inflation management, rather than growth. But the arrival of Covid-19 has changed the traditional policy approach, forcing the MPC to meet ahead of the date to announce major rate cuts. This time, there is more clarity on the direction. In all likelihood, big fireworks are unlikely tomorrow. There is a good case for MPC to hold rates for now, after effecting a 115 bps cumulative rate cut and wait to assess how the economic scenario evolves in the post-lockdown period.
Rate cut and credit growth
The ultimate aim of a rate cut is to spur credit growth in the economy. Despite massive rate cuts so far, the credit growth has remained muted. In fact, both the RBI and the government have already tried all possible tricks to make banks lend.
These include massive liquidity infusions by the central bank to the system in multiple rounds (around Rs 8-9 lakh crore) and government offering a guarantee to various schemes. None of these has helped to encourage borrowers in borrowing more. The credit growth, at 6 percent is still lowest in around six decades. What's the point in cutting rates further when demand is absent?
Demand slump
Bank lending is a function of demand. A faltering economy and Covid-19 have severely impacted consumer confidence. This is visible across segments. People aren't over-enthused about the free flow of liquidity into the system. They are more worried about job losses and income losses on account of business failure. Bank loans aren't free money. No one wants to all into the trap of over-indebtedness. Reducing rates further or pushing more liquidity won't solve the demand problem. People spend only if there is some certainty about their future financial situation. That is absent now.
To understand this, the MPC needs to look no further than the comments of Chetan Ghate in the last policy minutes.  "For rate cuts to work, banks have to lend. Despite the large number of steps taken to improve the liquidity and functioning of credit markets, as of April 24 (the most recent data available), non-food credit growth on a YoY basis was at 6.5 percent on May 8, 2020, lower than 7.2 percent on April 10, 2020," Ghate said in the last MPC meet.
The demand is scenario is making liquidity transmission ineffective from banks to borrowers. With no economic recovery in sight, companies and individual consumers do not have the confidence to borrow more. In the absence of business revival, this could add to their existing liabilities and push them into the trap of over-indebtedness. RBI's recent consumer confidence surveys pointed to a deep fall in consumer confidence.
"Rate cuts should be seen as part of other measures that have already been taken with respect to liquidity policy, social insurance policy, and fiscal policy in dealing with the crisis. Since the last review, a comprehensive fiscal stimulus has been announced, amounting to about 10 per cent of GDP. The "Keynesian component" of the stimulus, i.e., the part that increases discretionary spending via fiscal policy is, however, around 1 percent of GDP," Ghate noted.
The MPC has already deemed reverse repo as the effective policy rate by cutting it thrice in succession to 3.5 per cent. Can a cut in reverse repo rate help?
According to Sujan Hajra, Economist at Anand Rathi Securities, a further rate cut in reverse repo may not have any effect on credit growth. "The expectation that a reverse-repo cut would nudge banks away from parking Rs 7-8 lakh crore with the RBI under the LAF window into extending credit seems unrealistic," Hajra said.
Government security holdings by banks at over 28 percent of NDTL are already Rs 15 lakh crore higher than the statutory requirement. A further cut in the reverse-repo is expected to increase this further without any salutary effect on credit growth, Hajra added.
Still, there will be pressure on MPC to support growth and cut the repo rate further by a quarter bps and ignore the recent spike in inflation. Will the panel yield?
Over to MPC now.RB
First Published on Aug 5, 2020 12:07 pm