Mpower and Trijog are two organisations that help those suffering from mental health issues, often stigmatised in India.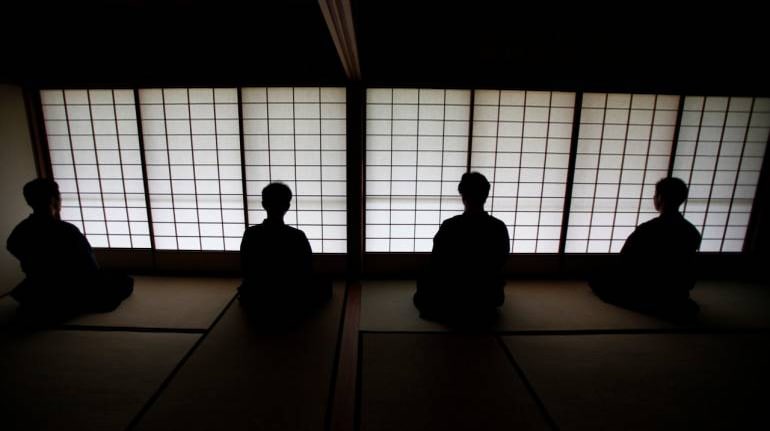 Armed with a job in hand straight out of college, the world was an oyster waiting to be explored for Mumbai-based Arushi Sethi. However, fate had other plans for her.
Just before starting on the job, on an invitation from a friend, Sethi decided to visit Nepal in 2015 — the year the country was devastated by an earthquake that claimed nearly 9,000 lives and left millions homeless.
She was fortunate enough to be among the first 200 people that were rescued, but the death and destruction she witnessed due to the natural disaster left her wondering: "Why me?"
She found it heart wrenching that despite each one being equal living at the mercy of mother nature, authorities first came to rescue the rich.
Within three hours of the earthquake, Sethi grappled with this disparity in class and socio-economic structures and decided to do something it.
On her return, she ventured out with Trijog — a startup that focuses on mental well-being.
"Trijog is all about trying to redefine mental health as a culture," she told Moneycontrol and added, "You need to change the way you are looking at mental health, rather than just looking at it from a hospital. Mental health needs to be celebratory. Why should we stigmatise ourselves into things that have been pre-decided for us?"
A visit to Trijog's office will take you far away from the imposing vibes of a clinic or a hospital. It feels like you have entered a spa, rather than a mental wellness centre.
Sethi hopes that with the knick-knacks, the friendly turquoise blue walls and the alleviating sound of flowing water would help clients work their problems more efficiently along with assistance from Trijog's team.
However, she is aware that the real battle lies in fighting the stigma associated with seeking help for mental health conditions.
According to a 2017 World Health Organization (WHO) report, close to 56.7 million Indians silently suffer from a depressive disorder, which was 4.7 percent of the country's population at the time. Close to 38.4 million citizens, or 3 percent of the population, were coping with an anxiety disorder with the numbers rising.
Sethi estimates that one in four people would face some sort of mental health issues and only 10 percent of those would seek help in India.
"Human nature is such that one doesn't want to feel vulnerable," said Neeja Birla, Founder and Chairperson of Mpower — a foundation that seeks to raise mental health awareness and provide clinical aid to those coping with a medical condition.
In her experience, the inward nature of the afflictions from mental health conditions make people believe that they can manage on their own. Some are of the view that mental health issues are more of a personality issue, which makes them hesitant to spend on treating it.
The way Birla sees it, if one has sound mental health, it reflects positively on their relationships and productivity. However, due to the stigma associated with it, she recalls how some well-educated people would hesitate to enter the Mpower Centre. They were more worried about people noticing them as the clinic was situated "too close to the main road".
She has been working on eliminating the stigma by educating people. "One has always associated mental health with a weak mind. Many don't know that even strong-willed personalities can also have depression, and the two can co-exist. Many high achievers also suffer from anxiety," Birla said.
"If one is able to educate people around this, they realise that it is not so bad...when more and more people talk about it when you realise that you are not the only one. That prevents one from isolation, and you get a sense of belonging."
To reach this goal, Mpower organises awareness programs regularly at schools and public places. The organisation has a strong social media presence, which helps in its objective of, "Disseminating information about mental health in an accessible, easy to understand manner to a large audience in a short span of time," according to its website.
Apart from the Mpower Centre, which tends to those who can afford regular mental health care, the organisation runs the Mpower Foundation, a centre for the underprivileged in Mumbai that charges as low as Rs 10 as consultation fee.
Mpower and Trijog, operate in a mental health space with negligible industry standards. The lack of standardisation meant that Trijog had the leeway to innovate their own practices that could stabilise and be viewed as a norm in the coming years. The company came up with corporate wellness programmes that include music, art and other tactile elements that celebrate mental health.
Nonetheless, Sethi claimed that this was a sphere where 50 percent of the people suffer from a stress or anxiety disorder. In a similar vein, the company aims to tackle behavioural and learning disorders in children by holding programmes at schools.
What started off as a humble startup from a kitchen, has now turned into a company valued at around Rs 8 crore with 30 employees. The founder said that Trijog grew six times in 2017. The centre currently treats around 300 clients, aged between two and 85 years -- over a wide spectrum of social, emotional and behavioural problems.
According to Sethi, the severity of mental health issues falls on a spectrum and many people can be saved if they are in the "not so good" or questionable stage, as opposed to those in the "poor", "very poor" and "clinical" levels. "For some of us, it is a pre-body disposition, it is bound to happen," she said.
First Published on Nov 27, 2018 09:22 am