The RBI issues new guidelines and rules around digital payments from time to time. We walk you through five new rules issued by the central bank in the last few months that will be extremely critical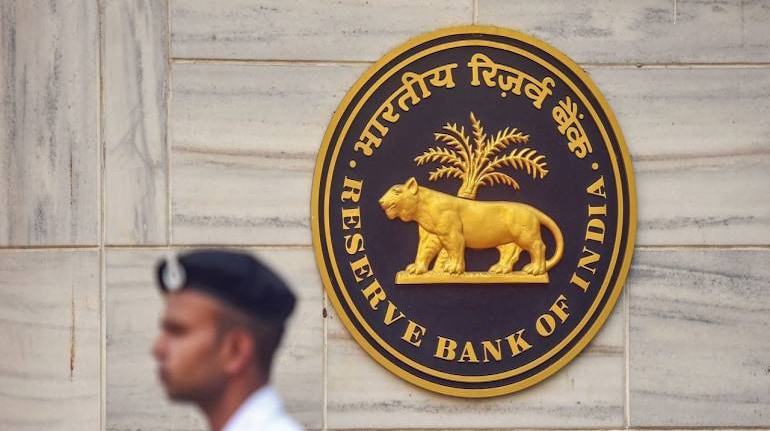 The Reserve Bank of India (RBI) regulates the digital payments ecosystem and releases regulatory updates on a regular basis. August 2020 was a very busy month in terms of key regulatory changes introduced around the fintech space. From a new retail settlement agency being proposed to the setting up of a self-regulatory organisation for payments, each of these guidelines is expected to have a major impact on the digital payments ecosystem.
Moneycontrol looks at the top five regulatory changes over the last few months.


Self-Regulatory Organisation (SRO) for payments


On August 18, the RBI issued a draft framework to create an SRO in the payments space. The draft guidelines said there is a need to create an SRO that can set and enforce rules and standards for participants in the digital payments industry.
An SRO will consult industry participants before framing rules and ensure those rules are strictly followed by its members. It will have a mandate to protect workers, consumers and participants in the ecosystem.
There are other SROs in the banking world, including MFIN (microfinance institutions network), which is an SRO for the microfinance lending industry, and the IBA, which almost operates like an SRO for Indian banks. Along similar lines, the digital payments sector will also have an SRO that will be a recognised industry body for these companies.


The New Umbrella Entity for Digital Payments


NUE, as it is popularly known, is a new body that the RBI wants to create to act as a settlement agency for digital payments. In simple words, the regulator wants to create multiple entities like the National Payments Corporation of India. However, in this case, the RBI wants to create 'for-profit' entities, quite unlike NPCI.
On August 18, the RBI issued the final guidelines for a new umbrella entity for digital payments, saying that it wants to reduce the concentration risk on NPCI through this initiative. Currently the Mumbai-based payments body processes IMPS, UPI, Fastags, ATM switches, RuPay cards and AePS — all the major retail payment modes in the country.
However, industry insiders have pointed out that creating a for-profit entity within the space occupied by an entity like NPCI might end up skewing the overall balance of the digital payments ecosystem. Players such as Reliance Jio, Paytm and others are thought to be interested in applying for this licence.


Offline Payments


Perhaps one of the most surprising regulatory moves by the RBI was around starting a pilot scheme for small-value payments in offline mode. In a note issued on August 6, the regulator said that it wants to develop offline payments using cards, wallets or mobile devices in order to beat connectivity issues beyond the large cities of India. It will be run as a limited test or a pilot scheme where authorised payments system operators, banks and non-banks will be enabled to offer offline payments using remote or proximity payments.
The move has surprised many, who felt that cash is the most reliable offline payment mode used globally and questioned the regulator's move to try and set up alternatives.
Some stored-value cards can be used for small-value offline payments, which are ideal for adoption in transit transactions. The regulator has suggested an upper cap of Rs 200 for offline transactions that can happen without a second factor of authentication. An overall cap of Rs 2,000 will be imposed for offline transactions at all times. To reset the cap, there will be a need to take the system online and funds can be added along with an additional factor of authentication.


Online dispute resolution mechanism


On August 6, the Reserve Bank came out with an online dispute resolution mechanism for digital payments. This move was aimed at addressing consumer grievances and disputes pertaining to digital payments in an online system with zero or minimal manual intervention. The online system will need to be implemented by payment system operators by January1, 2021, firstly for failed transactions.
Following feedback from consumers, the regulator will allow creation of online dispute resolution systems for other facilities and services provided by these entities. The RBI has kept the provision for unsolved grievances to be taken to the payment ombudsman.


Rules for regulating payment gateways and aggregators


Payment gateways are typically the middle layer between the merchant and the bank. A gateway helps process digital transactions. On March 17, the RBI issued final guidelines to regulate these entities. Players such as BillDesk, Razorpay, PayU and others are the largest payment gateway companies. Consumer-focussed digital payment entities, including Paytm and Mobikwik, have their own gateway services.
The RBI has used these guidelines to create two separate entities in this space, payment gateways (PGs) and payment aggregators (PAs). While PGs manage the technology infrastructure that processes online payments, PAs connect merchants with acquirers, accept funds from consumers, pool funds and transfer them to the merchants after a specific period.
Regulation of these entities has been a long-standing industry demand. Thanks to the massive growth in digital payments and online commerce, these entities have seen a huge jump in volume and their role in settlement of transactions has become paramount. With the regulator laying out a clear definition and net-worth criteria for these entities, industry insiders believe there will now be a higher degree of control over them.
First Published on Sep 15, 2020 07:04 am