The sector is reeling as during the lockdown order volumes and restaurant listings plunged 60-70 percent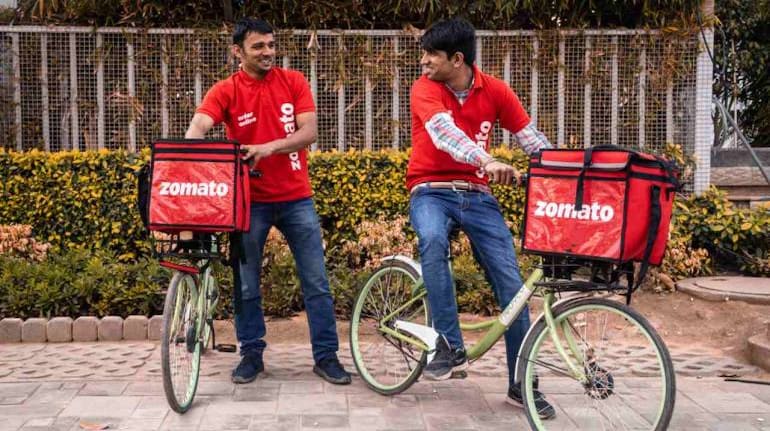 Online food aggregators Swiggy and Zomato have launched new advertising campaigns and offers aimed at attracting customers and reviving demand amid the COVID-19 pandemic.
The hope is that, with people stuck indoors and dine-in restaurants currently out of commission, the online catering business online can keep the sector afloat, Mint reported.
The food industry is among the sectors worst impacted by the coronavirus and both startups announced job cuts in May, when the lockdown shut all transaction avenues. In fact, during the lockdown order volumes and restaurant listings plunged 60-70 percent.
Designed to show customers that food delivery from the online platforms is safe, Zomato's new video ad – airing on TV, YouTube and online streaming sites, shows a mother allowing her son to order from the platform – "because mothers know best", Mohit Sardana, COO – Food Delivery at Zomato, told the paper.
COVID-19 Vaccine
Frequently Asked Questions
View more
How does a vaccine work?
A vaccine works by mimicking a natural infection. A vaccine not only induces immune response to protect people from any future COVID-19 infection, but also helps quickly build herd immunity to put an end to the pandemic. Herd immunity occurs when a sufficient percentage of a population becomes immune to a disease, making the spread of disease from person to person unlikely. The good news is that SARS-CoV-2 virus has been fairly stable, which increases the viability of a vaccine.
How many types of vaccines are there?
There are broadly four types of vaccine — one, a vaccine based on the whole virus (this could be either inactivated, or an attenuated [weakened] virus vaccine); two, a non-replicating viral vector vaccine that uses a benign virus as vector that carries the antigen of SARS-CoV; three, nucleic-acid vaccines that have genetic material like DNA and RNA of antigens like spike protein given to a person, helping human cells decode genetic material and produce the vaccine; and four, protein subunit vaccine wherein the recombinant proteins of SARS-COV-2 along with an adjuvant (booster) is given as a vaccine.
What does it take to develop a vaccine of this kind?
Vaccine development is a long, complex process. Unlike drugs that are given to people with a diseased, vaccines are given to healthy people and also vulnerable sections such as children, pregnant women and the elderly. So rigorous tests are compulsory. History says that the fastest time it took to develop a vaccine is five years, but it usually takes double or sometimes triple that time.
View more
Show
Follow our LIVE Updates on the coronavirus pandemic here
Swiggy, on the other hand, has introduced multiple discounts and offers and its ad campaign appeals to customers for its staff that have been affected by the pandemic and lockdown. In association with the National Restaurant Association of India (NRAI), the aggregator launched a #AtYourService campaign in June, urging customers to support the industry.
"We hope to help restaurant workers with an intent to stabilize their lives," Srivats TS, VP – Marketing at Swiggy told the paper, adding that they would support the restaurant community "in every way possible".
Experts say confidence building initiatives and invoking customer loyalty is the best way forward and doing so for the brands and eateries would be most beneficial.
Follow our full COVID-19 coverage here
First Published on Jul 18, 2020 12:23 pm