Even if we limit ourselves to economic activity, a plethora of changes are discussed against the backdrop of the so-called 'new normal'.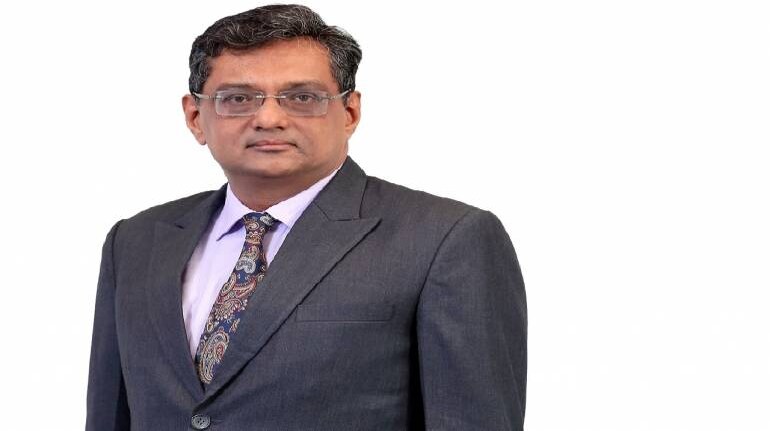 By Yogesh B Mathur
With its positive and negative disruption, COVID-19 is offering companies and their CFOs a chance to craft the emerging and evolving new normal.
Much has already been said and reported about the virus, the lockdown and its enforcement and - last but not the least – the mitigating action (and shortcomings) by the people and government in tandem, to support the people and the businesses.
While businesses sort themselves out in terms of revival and gradually unshackle, stand up and start to walk again, it's time to introspect on the lessons for enterprises big and small and for those in the hot seat – once again the CFO.
Also, the uncertainty around the real solution i.e. the vaccine, the cure and its world wide deployment means that these trying circumstances must prevail, albeit somewhat mitigated, for many months more. However, we have confidence in the ability of mankind to respond in kind when really pressed.
In a strange but apparent way, present circumstances remind one, not so much of the financial crisis of 2008 and other such events, but of Y2K – in the sense that when one is fully seized of a crisis situation - it is but human to overestimate its impact and be overwhelmed at the enormity of it all.
Y2K at its peak, just before the year 2000, had people making horror statements like '..planes will fall out of the sky and satellites will fall to the earth...' In fact, none of that really happened.
And in hindsight one can safely attribute that to the enormous and sustained effort put in across the globe to mitigate or even eliminate its potential impact. Something of that nature and magnitude is clearly on the cards now.
Also, the situation being medical in nature, these perspectives assume true significance only when it's all over, i.e. when the vaccine and the cure are fully deployed.
Even if we limit ourselves to economic activity, a plethora of changes are discussed against the backdrop of the so-called 'new normal'.
Indeed, such thinking has been prompted by the far-reaching and unprecedented disruption perpetrated by the protracted lockdown across businesses ranging from travel (especially international travel), hospitality, restaurants and entertainment to supply and logistics. Even the original disruptors, the mushrooming e-businesses of the likes of Uber and AirBnb have been affected.
In a certain sense this crisis can be seen to have had two types of effects:
Negative disruption, as it were, caused not by the lack of activity but by stoppages due to lockdown. To imagine that such activity will not recommence or is rendered redundant would be overstating reality, but the fresh start certainly opens up the prospect of a fresh or zero-based relook.
The two key differentiators between this and normal business disaster management would be the significance of people first, and then customer, product and other stakeholders, given this crisis has its roots in a medical or health situation.
Also, the restart will leave a higher level of respect across businesses for the importance of Business Continuity Plans (BCP) and Disaster Recovery Plans (DRP), initiatives which, while being quite important in larger or more evolved business enterprises, have overall been given scant importance in newer or smaller businesses.
Positive disruption which, simply stated, covers two key areas:
The quantum leap in 'technology consciousness' caused by a forced never-before exposure to possibilities that can replace travel, conferencing, logistics, communication, business development and the like. Of course, all this has happened without the stigma associated with lack of human interaction. Clearly this has come to stay – and it brings with it material changes ranging from how to communicate to go-to-market strategies to business models per se.
Materially increased attention to health/hygiene and well-being is another welcome outcome of the crisis. Along with it, environmental consciousness. Clearly a trend that was already visible before but with Covid-19, this aspect of human life has also received a significant boost. Of course, it will be at a peak until an acceptable vaccine and cure are in place.
Succinctly put, the physical disruption, largely forced, of necessary, interlinked activity will restart. However, that restart itself will present unexpected challenges that are usually associated with giant start-ups, and not by stable, well managed businesses.
At the same time, the chance to relook at the base model as well as to consider and weave in the potential from positive disruption offers a chance to contribute to the new normal.
And planes will not fall out of the sky. In other words, the world will return to normal ...but with marked differences.
So, what should the CFO be doing to handle the internal and external crisis? Watch this space for more on that topic.
The author is a senior advisor with Grant Thornton, India. Mathur is a chartered accountant with over 35 years of experience as a senior finance professional with over 20 years in the CFO or equivalent roles. This is the third article by him on COVID-19 and the CFO. The earlier ones are:
'Case for the CFO as a leader in the post COVID-19 world'
'The CFO in the COVID-19 aftermath - Fight steel with steel'


Moneycontrol Ready Reckoner
Now that
payment deadlines have been relaxed
due to COVID-19, the Moneycontrol Ready Reckoner will help keep your date with insurance premiums, tax-saving investments and EMIs, among others.
Facebook-BCG report suggests these measures for businesses to unlock the changing consumer behaviour in the current pandemic. Read More!
First Published on May 22, 2020 10:32 pm