With no dearth of choices, the best candidates today are no different from your best customers.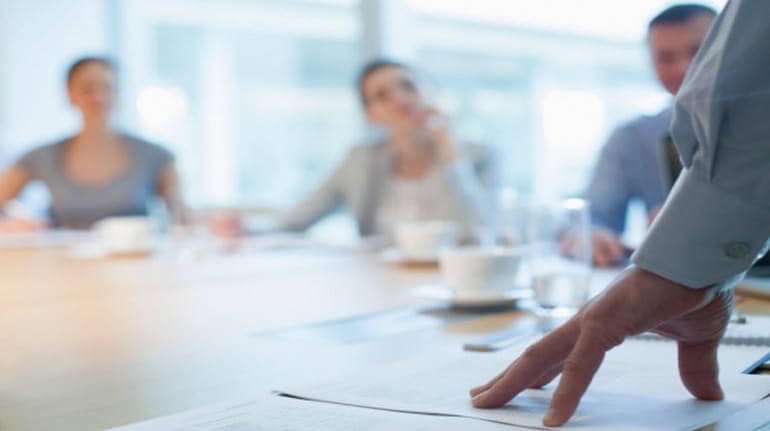 By Aadil Bandukwala
With no dearth of choices, the best candidates today are no different from your best customers.
They discover new opportunities through personal and social networks, expect personalized experiences and respond to brands whose values resonate with them.
That's why leading HR and business leaders have recently looked to their marketing team to understand how to scale and deliver experiences that delight candidates.
From employer branding to the power of personalization, to using social media and email as channels to engage with their audience, some of the most powerful recruitment tactics have been borrowed from marketing.
That's why it makes sense that recruitment should also look at creating candidate journeys on the same lines as customer journeys.
But first...what is a Customer Journey Map?
In order to help customers make a purchase, marketing teams put themselves in their customer's shoes, curate the ideal experience they want customers to go through, and then align all sales and marketing efforts to create a communication strategy that ensures customers have a delightful, and singular experience.
When creating this strategy, it is critical to first understand their potential customer - Why would they buy the product or service? What would stop them from making the purchase?
How long does it take them to make a decision, and what questions would they have?
That's exactly what a customer journey map does.
According to Salesforce, a customer journey map is a visual representation of all the touchpoints a customer has with your company.
The map helps you understand how your customer interacts with your brand at every stage of the sales funnel — and how you can improve those interactions and make them more efficient.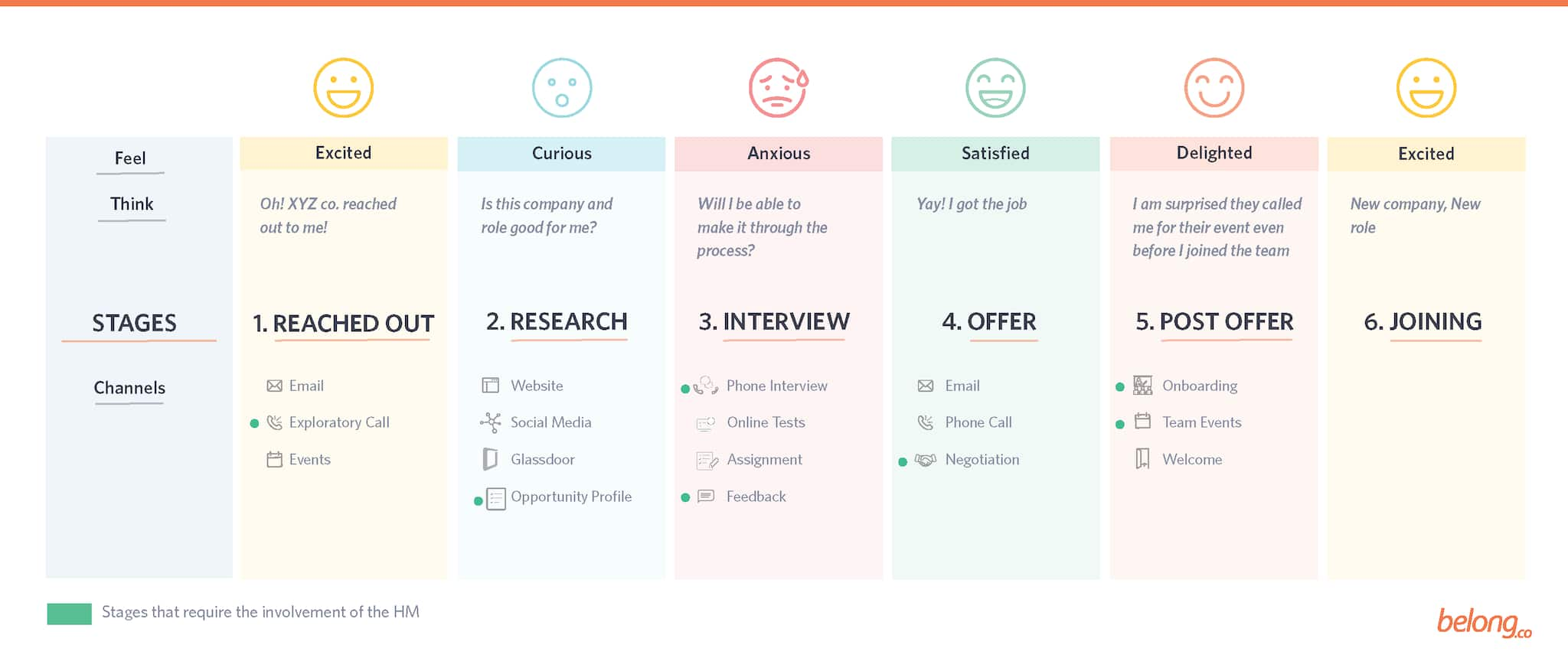 Why Should Talent Leaders Create Candidate Journeys?
Marketing Research from the Aberdeen Group reveals that organizations that use a mapping program to manage buyer and customer journeys average a 79% increase in cross-selling and upsell revenue.
With candidate drop-off rates increasing at an alarming rate, it makes sense to look to marketing once again to address this challenge.
A candidate journey map is a visual representation of the different stages your candidate goes through as part of your recruiting funnel and is designed to help recruiters understand the emotional journey that the candidate is going through.
Mapping an employee's journey becomes even more critical for startups who wish to hire and retain a key employee in early stages. 
Candidate journey maps can help with:
Building an Emotional Connection with your Candidates
In his book Descartes Error, Antonio Damasio, Professor of Neuroscience at the University of Southern California, argues that emotion is a necessary ingredient to almost all decisions.
When we are confronted with a decision, emotions from previous, related experiences affix values to the options we are considering.
These emotions create preferences which lead to our decision. Similarly, in recruiting, candidates go through a range of emotions from excited to being anxious to feeling curious to feeling skeptical or satisfied.
The way a recruiter engages with candidates during the different stages of the hiring funnel can often make or break an offer.
Creating an Empathetic Candidate Experience
Candidate Journeys help recruiters understand what a candidate is going through at each stage of the hiring process.
On the other hand, candidate experience designs what recruiters want candidates to feel. Candidate experience is essentially the solution to all the potential challenges in a candidate journey.
For example, if your employer brand does not incite excitement, you need to create a candidate experience that will encourage more candidates to consider your company.
Optimizing Processes at Every Stage
Candidate journeys also give you the ability to anticipate how candidates may react under different circumstances, identify operational inefficiencies and make quick changes to improve the candidate experience.
I have found that when hiring managers engage with candidates in the post-offer stage, the drop-off ratios reduce and candidate conversion ratios increase.
Predicting Recruiting Success
By creating a scalable and repeatable process, candidate journeys offer a dynamic feedback loop.
As mentioned above, insights like - knowing that a Hiring Manager's involvement decreases candidate drop-off, or that a long application process increases candidate drop-off at the top of the funnel, give recruiters a holistic perspective into the different stages of the pipeline and therefore enable predictability in hiring cycles.
(The author is Social Talent Evangelist at Belong. Views are personal. This article has been edited for Moneycontrol.) 
First Published on Dec 13, 2017 01:18 pm