The startup idea is to establish a company that provides cloud consulting, design-build and managed services. The startup will work with online retailers, digital & creative agencies, application developers and other tech-based companies.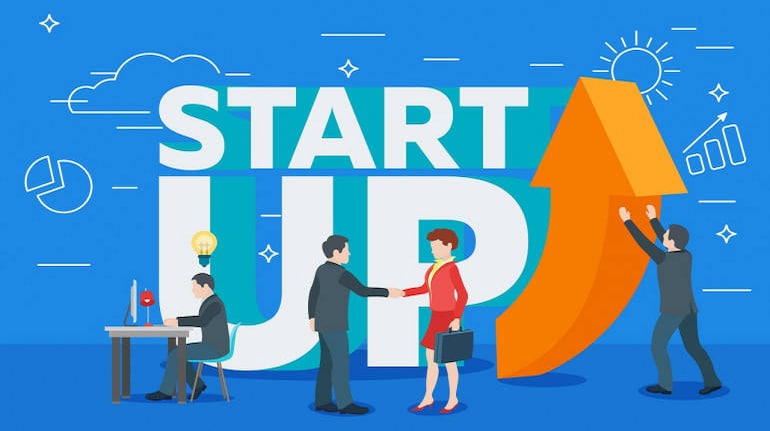 What is the startup idea?
The startup idea is to establish a company that provides cloud consulting, design-build and managed services. The startup will work with online retailers, digital & creative agencies, application developers and other tech-based companies. The services provided by the startup will range from consulting, designing, building, maintaining and managing the cloud set-ups for its clients.
Market Definition
The market for cloud-based services is increasing at a neck-breaking pace, and increasingly companies are moving off from physical data centres or on-premise servers to cloud-based hosting. This trend is confirmed by Forbes, according to them.


Morgan Stanley predicts Microsoft cloud products will be 30% of its revenue by 2018;



Worldwide spending on public cloud services will grow at a 19.4% compound annual growth rate from nearly USD 70 bn to more than USD 141 bn in 2019;



In 2016, spending on public cloud infrastructure as a service hardware and software was forecast to reach USD 38 bn, growing to USD 173 bn by 2026;



Geographically, North America is expected to be the biggest market regarding revenue contribution while Middle East (MEA), Latin America (LA) and Asia-Pacific (APAC) are expected to emerge rapidly in this market with high growth rates.


Competitor Analysis
Cloud computing has picked up in a big way across the world, and that has led to various companies realizing the need for hiring cloud consultants to set up the entire cloud infrastructure. There are various companies like Steamhaus, BMC cloud consulting services, and Foghorn Consulting that are providing these services.
Pain Point & Target Audience
The targeted customer market for this business is the "online retailers, digital and creative agencies, application developers and other web or tech-based companies." Lack of server side expertise costs the company heavily in terms of monthly costs and less than optimum performance on the application side. Most of the server experts are expensive and not readily available to fine tune the server architecture.
Value Proposition
According to a research report by Foote Partners on most in-demand skills and certifications in the IT market, Cloud architecture topped the list. This startup will take away the hassle of selecting and implementing the most cost-effective and scalable hosting solution, thereby freeing the customer to focus on the core businesses. The company will go one step further and provide services like help in selecting the right environment, managing the entire architecture and setting up a secure infrastructure.
Business Model
This startup will work on a business to business (b2b) model. The startup will offer a 'managed' model to its clients, thereby taking the entire hassle of cloud setup and migration. The fee will be customized based on the scope of work involved for a customer. For the initial consulting, design and setup, the startup can charge one-time fees; while for continuous maintenance and security, the startup can charge based on the monthly subscription model.
In the second stage, the startup should look at developing custom scripts that can analyze a cloud infrastructure and generate an online report. By using technology to do the first level of screening, you will be able to scale the business without adding additional headcount.
In the third stage, the startup should move to automated scripts for making small improvements to the server architecture, thereby automating diagnosis and minor improvements, this product could be sold for monthly subscription fees. To get to this stage, the startup has to build its brand and be known enough to be recognized by existing cloud hosting providers; they would need to grant access to your application.
Way to market
This is a niche business and would require a lot of work from the founders to service the first few clients. This business starts with hands-on consulting and grows into a semi tech business, where scripts do most of the diagnosis and minor tweaking.
Being a b2b model business, this will entail high customer acquisition costs but at the same time can also generate high revenues. There are big companies which are providing similar services to big business houses. Therefore, the best way to start would be to select small businesses from a particular industry segment as the first clients. For example, the company could target startups as their first clients and expand its business from thereon.
Milestones
The company needs to ensure that it services a few industry segments in the first year so that it can showcase its potential to future clients. It should target at least four industry segments and eight clients in the first year. It should also aim at showcasing how every project turns out to be profitable for the customer, rather than showcasing vanity metrics like server up time and latency.
Investment Needed For Prototype
This is a very niche business and can work very well if bootstrapped. For testing & building the prototype, pitch for raising 50K USD from angel investors or incubators like Cloud Incubator hub.  There should be no office rentals or salary payout; the entire budget should be apportioned for customer acquisition and technology.
Team Capability
The company would need a cloud architecture expert in the core team, cloud security expert, and a programmer who can automate scripts for setting up the architecture. As founding team members, you should be well versed in Linux, Bash, Perl or PHP which wiull be used to automate scripts.
Investors / Expert Take
The business works on a consulting revenue basis. Therefore, if executed well, the company may not need any investment to survive, but it would need a strategic investor at a later stage where it could leverage the strategic investor's network to increase its clientele. Such strategic investors could either be very large tech consulting firms or a large VC firm which has the network to provide captive clients. In case you are looking at scaling or launching this venture, you can apply for our virtual acceleration program Excelrate on the Yostartups website; it will help you in streamlining and structuring your startup idea. We have limited scholarships and discount packs for deserving startups, depending on the strength of your application, you may qualify for a discount.
First Published on Apr 17, 2017 11:12 am