Officials said that based on results of test reports and stability data, restricted emergency use approvals will then be given to Indian manufacturers on "rapid response basis", as was given to Gilead Sciences.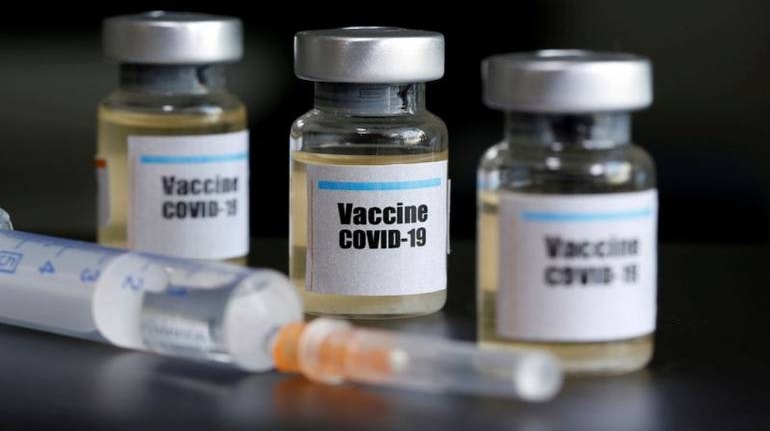 The approval process for the roll out of potential COVID-19 treatment Remdesivir will be expedited, but the antiviral drug is unlikely to be available in the Indian market this month despite skyrocketing coronavirus cases.
According to sources in the health ministry, Hetero Labs Ltd, one of the four Indian drugmakers that signed a licence agreement with United States-based Gilead Sciences to manufacture and supply generic versions of Remdesivir, will submit its test report and first point stability data in the last week of June.
Officials said that based on these results, restricted emergency use approvals will then be given on "rapid response basis", as was given to Gilead. This data, they said, is essential to ensure quality of these products.
The Central Drugs Standard Control Organisation had granted the conditional approval to Gilead Sciences to market the investigational drug after an accelerated review process, but Indian firms are still awaiting the nod.
COVID-19 Vaccine
Frequently Asked Questions
View more
How does a vaccine work?
A vaccine works by mimicking a natural infection. A vaccine not only induces immune response to protect people from any future COVID-19 infection, but also helps quickly build herd immunity to put an end to the pandemic. Herd immunity occurs when a sufficient percentage of a population becomes immune to a disease, making the spread of disease from person to person unlikely. The good news is that SARS-CoV-2 virus has been fairly stable, which increases the viability of a vaccine.
How many types of vaccines are there?
There are broadly four types of vaccine — one, a vaccine based on the whole virus (this could be either inactivated, or an attenuated [weakened] virus vaccine); two, a non-replicating viral vector vaccine that uses a benign virus as vector that carries the antigen of SARS-CoV; three, nucleic-acid vaccines that have genetic material like DNA and RNA of antigens like spike protein given to a person, helping human cells decode genetic material and produce the vaccine; and four, protein subunit vaccine wherein the recombinant proteins of SARS-COV-2 along with an adjuvant (booster) is given as a vaccine.
What does it take to develop a vaccine of this kind?
Vaccine development is a long, complex process. Unlike drugs that are given to people with a diseased, vaccines are given to healthy people and also vulnerable sections such as children, pregnant women and the elderly. So rigorous tests are compulsory. History says that the fastest time it took to develop a vaccine is five years, but it usually takes double or sometimes triple that time.
View more
Show
The government had approved Remdesivir for emergency use in treating COVID-19 patients on June 2, but hospitals have been unable to procure it because of the absence of regulatory clearances for local manufacturers.
Apart from Hetero, Jubilant Life Sciences Ltd, Cipla Ltd and Mylan NV have also signed the pact with Gilead to expand the supply of Remdesivir in the country.
After the non-exclusive agreement was signed in the third week of May, officials said these firms started producing developmental batches of bulk drugs and injection formulation, and applied to Central Drugs Standard Control Organisation (CDSCO) for approval.
Their proposals, they said, were considered on a fast-track basis by the subject-expert committee. Inspection of bulk drug and injection manufacturing was also carried out.
"The next stage of the process would be to produce batches of the antiviral drug, get the samples tested at the CDSCO lab, and also submit data of stability studies," an official said.
While Hetero is expected to submit their test report by the last week of this month, officials did not give a timeline for the other companies. They said the government is following up with the drugmakers on a daily basis.
Remdesivir is the first drug to show improvement in COVID-19 patients in formal clinical trials. It was granted emergency use authorization by the US Food and Drug Administration last month and has received approval by Japanese health regulators.
In India, Gilead has given voluntary license for production of remdesivir to the four companies under a royalty-free arrangement till an alternative drug is found. Reports also suggest that the firms have not yet approached the National Pharmaceutical Pricing Regulator (NPPA) formally to discuss pricing of the drug, which will be used on hospitalised patients.
First Published on Jun 11, 2020 11:26 am