Despite the positives, working from home comes with a baggage of drawbacks.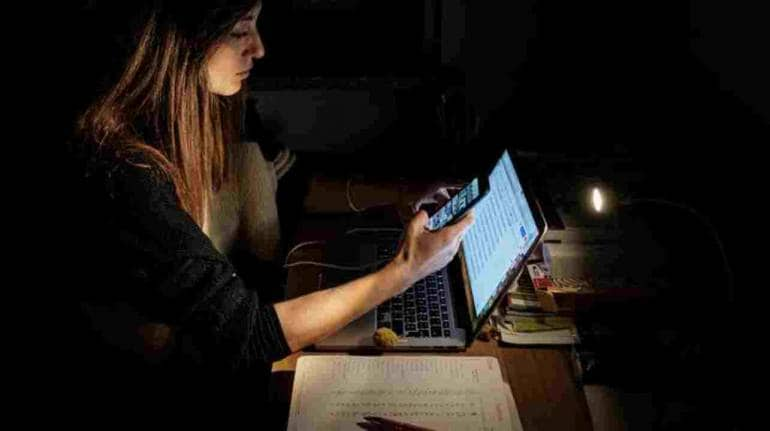 By Ramesh Nair
I was part of a brainstorming session last week and usually during these sessions, participants switch on their videos to increase engagement. One of the participants was unable to switch on their video. When prompted, he informed us that he is taking the call from his car as he lives in a joint family in a compact apartment. This was surely a reality check for me!
As we continue our fight against Covid-19 globally, almost the entire workforce has shifted to Work From Home. During this time, everyone has been talking about the right side of remote working, in the garb of flexibility and freedom to work whenever, wherever and however one wants. One major benefit is the relief from peak traffic commute, resulting in more time for self and family.
However, is it that convenient?
COVID-19 Vaccine
Frequently Asked Questions
View more
How does a vaccine work?
A vaccine works by mimicking a natural infection. A vaccine not only induces immune response to protect people from any future COVID-19 infection, but also helps quickly build herd immunity to put an end to the pandemic. Herd immunity occurs when a sufficient percentage of a population becomes immune to a disease, making the spread of disease from person to person unlikely. The good news is that SARS-CoV-2 virus has been fairly stable, which increases the viability of a vaccine.
How many types of vaccines are there?
There are broadly four types of vaccine — one, a vaccine based on the whole virus (this could be either inactivated, or an attenuated [weakened] virus vaccine); two, a non-replicating viral vector vaccine that uses a benign virus as vector that carries the antigen of SARS-CoV; three, nucleic-acid vaccines that have genetic material like DNA and RNA of antigens like spike protein given to a person, helping human cells decode genetic material and produce the vaccine; and four, protein subunit vaccine wherein the recombinant proteins of SARS-COV-2 along with an adjuvant (booster) is given as a vaccine.
What does it take to develop a vaccine of this kind?
Vaccine development is a long, complex process. Unlike drugs that are given to people with a diseased, vaccines are given to healthy people and also vulnerable sections such as children, pregnant women and the elderly. So rigorous tests are compulsory. History says that the fastest time it took to develop a vaccine is five years, but it usually takes double or sometimes triple that time.
View more
Show
Despite the positives, working from home comes with a baggage of drawbacks.
To begin with, let us look at a typical family in a metro like Mumbai. Apartment sizes are small especially to accommodate joint families. There are no provisions for study rooms or areas that can be dedicated as work from home stations, uninterrupted and away from household activities. Connectivity is another big challenge. Irrespective of the internet carrier, everyone once every now faces challenges like inability to download heavy emails, call drops, audio challenges, phone connectivity etc.
In addition, it is not just about infrastructure (or the lack of it) it is also to do with the basic human nature of us being social animals. Research shows that an extended work from home period, can cause feelings of isolation and disconnect
Feedback and encouragement loop of the work environment is critical for employees.  Work From Home limits you from the spontaneous interactions with teams, leading creativity block or the feeling of missing out from work. This has a significant impact on teamwork, performance and employee productivity.
This is a huge shift for every organization, as employees are accustomed to office infrastructure, equipment's, firewalls and high data speed. While ensuring performance management, accountability and data privacy are critical yet extremely difficult during work from home.
In addition to trying to adapt to this 'new normal', many of us have also been struggling with the inability to "unplug" post work hours. It is difficult to identify required workhours leading to a work-life balance blur. A lot of us end up spending 12 hours in front of the laptop at a stretch.
Sometimes, employees feel pressured to be online every hour, make themselves constantly available to show that they are productive. The focus shifts too much on tasks and too little on relationships. In addition, the anxiety that comes from needing to prove oneself productive and available can make work from home even more challenging. Communication gets transactional with more emphasis on deadlines and routine information.
Research shows that adopting work from home for long periods can cause a sense of isolation, disconnection and can even affect psychological safety.
Indeed, Work From Home as a short-term option during unforeseen circumstances such as the current is critical for employee safety.  However, the fact of the matter is that it could impact employee stability and overall productivity of the Firm in the long-term.
I have always felt that the best corporate cultures are the ones that make you feel inclusive and part of a family. Having meaningful connections and working with like-minded colleagues, binds people with the pulse of the company.
It is this bond that makes us want to come to office, every day.
(The author is CEO and Country Head, JLL India)
First Published on May 7, 2020 10:39 am