Move 'much needed' and will go along way in relieving the real estate sector battling liquidity issues in COVID-19 times, realty experts said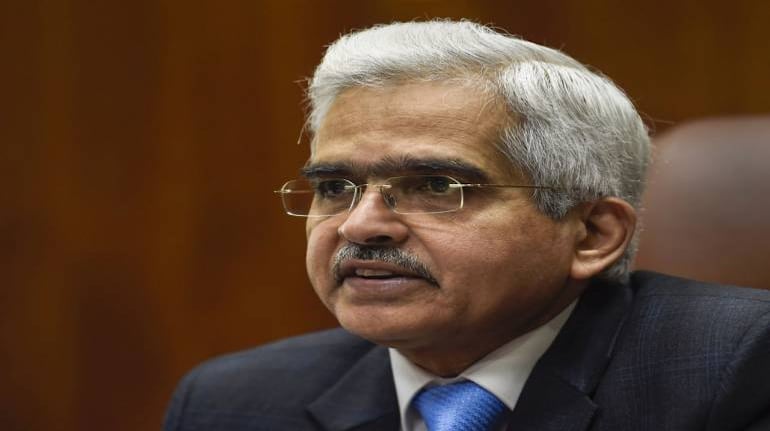 The Reserve Bank of India (RBI) Governor Shaktikanta Das on August 6 announced an additional special liquidity facility of Rs 5,000 crore for National Housing Bank, a 'much-needed' move to relieve the real estate sector battling liquidity issues in COVID-19 times.
Das said Rs 5,000 crore will be provided to NHB and the facility will be for a period of one year to be charged at the repo rate.
A loan resolution plan, which allows for payment moratorium up to two years for corporate and personal borrowers should also provide a breather to stressed real estate developers and individual borrowers in the housing segment alike.
Das was addressing a conference to announce the outcome of the bi-monthly monetary policy committee meeting. RBI MPC unanimously voted to retain the policy repo rate at 4 percent to keeping inflation target in mind.
"It will help infuse capital into the HFCs and eventually provide relief to developers battling liquidity issues in COVID-19 times," said Anuj Puri, chairman – ANAROCK Property Consultants.
Liquidity of Rs 5,000 crore announced to be infused into NHB will definitely aid the reeling sector to tide over the liquidity crisis. The enhanced finance flow should see developers in need of last mile funding being able to complete their stalled projects. This indicates that the fiscal measures by RBI have started showing the positive outcomes on the economy, said Niranjan Hiranandani, President, NAREDCO.
"We look forward to the recommendations of the Kamath Committee on the details for the real estate segment. We also welcome the announcement of further liquidity infusion to the tune of Rs 5000 crore to National Housing Board (NHB) which should be able to provide some relief during these times of crisis. While the sector was looking at a further revision in policy rate, to boost demand, we appreciate the accommodative stance by the RBI, in the wake of high rate of inflation which may have necessitated keeping policy rates unchanged," said Shishir Baijal, Chairman and Managing Director, Knight Frank India.
The governor revealed that real GDP of India will trend in the negative territory for the majority of FY 20 – 21, which causes concern for the real estate sector as economic growth and stability is a key ingredient for its long-term growth, he said.
Ajay Sharma, managing director, Valuation Services, Colliers International India said that with repo rate and CRR rate unchanged RBI has ensured the transmission of liquidity in system is further supported and at same time keep tight leash on headline inflation.
"This balancing act coupled with infusion of funds to NHB will benefit real estate where emphasis on project completion and value creation is paramount. The unchanged parameter will ensure the continued availability of housing loans at rates that are at historic lows in 15 years which will go further in boosting residential demand," he said.
Experts said that the pause on rate cuts was also on the back of the previous transmission of rate cuts to consumers through mortgage loans.  In response to the cumulative rate cut of 115 bps announced since February 2020.
"Banks have already transmitted 70-90 bps in their home loan portfolio, being the fastest transmission," said Ramesh Nair, CEO and Country Head (India), JLL.
He, however, said the one-time restructuring of loan would have given the much-needed respite to the real estate sector which has been facing headwinds due to the pandemic.
Today's RBI policy statement is a "balanced and well-thought move in the right direction" for growth of the economy and the country. Right from additional liquidity to NBFC's to controlling, inflation the measures announced have a balanced and accommodative stance in them," said Jaxay Shah, chairman, CREDAI National.
"The announcement by RBI to facilitate the National Housing Bank with the liquidity of Rs 5,000 crore is an encouraging step for the housing sector which has been under immense stress since the lockdown. This move will help NBFCs and housing finance companies to lend more money to homebuyers and generate demand back in the market," said Farshid Cooper, MD, Spenta Corporation.
"RBI focusing on augmenting liquidity with an accommodative stance with no rate cut is a smart move in terms of channelizing the demand-based macros in the economy," said Rohit Poddar, MD, Poddar Housing and Development Ltd and Joint Secretary, NAREDCO Maharashtra.
An additional special liquidity facility (ASLF) is seen as a welcome move. ASLF of Rs 5,000 crore to the National Housing Bank will provide much required cushioning for the housing finance companies to lower the home interest rates. This will translate into an upsurge in demand with a lower cost of credit to the home buyer and materialize in a likely upsurge in residential inventory offtake especially in the near onset of festivity in the country, he added.
First Published on Aug 6, 2020 02:27 pm