The company will shortly launch a commercial and retail data analytics platform covering over 70,000 lease transactions in top eight cities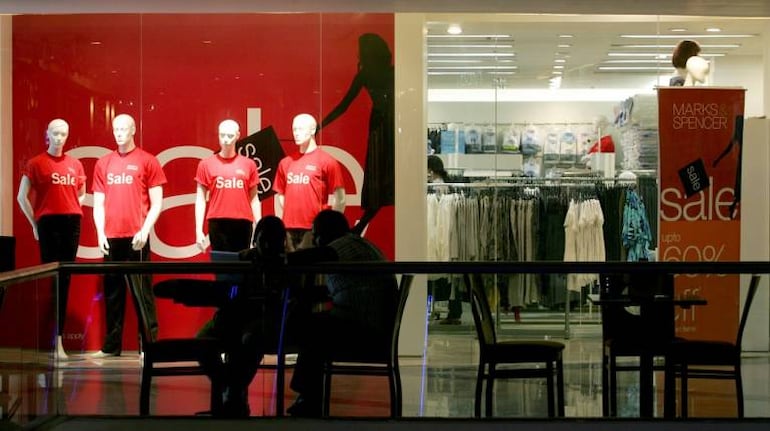 Vandana Ramnani
Moneycontrol News
In a rare case of a promoter buying back stake, Gurgaon-based real estate-focused research, data and analytics firm PropEquity's CEO Samir Jasuja has bought back 80 percent stake from the New York-headquartered Och-Ziff Capital Management for US$10-12 million and has plans to launch an IPO in the next two years.
The company that is currently into residential real estate data and analytics, will shortly be launching a commercial and retail data and analytics platform covering over 70,000 lease transactions in top eight cities. "We are anticipating to get a revenue of Rs 30-35 crore a year from these two verticals," the company's CEO Samir Jasuja told Moneycontrol.
"With the launch of the new commercial and retail verticals in a month or two and expansion of the current subscription model and CRM, we are looking at a turnover of Rs 75 crore with an EBITDA of over Rs 25 crore in the next two years. With the current valuation, this should list the company anywhere between a USD 100 to 200 million (Rs 650 to Rs 1000 crore approximately) valuation. Real Estate tech has attracted few billion dollars especially in Asia over the last three to five years," said Jasuja.
"Overall, the collateral risk assessment product will give the company Rs 25-30 crore of revenue. Rs 30-35 crore will come from the commercial and retail. The residential business already gives us Rs 15 crore which we will scale up to Rs 20-25 crore. Overall, with about Rs 75 crore turnover with an EBITDA of about Rs 30 crore we will do an IPO in the next two to three years," he added.
Elaborating on the company's pre-IPO plans, Jasuja said, "We will be launching India's largest commercial and retail data analytics platform in the next 15 days to one month that will capture four-five critical data points. This will help those planning to take a commercial or a retail property purchase decision. These tools will throw up data points on the transaction - at what price each deal got done, whether it was a revenue share model or a retail model, price at which the front part of the mall leased out and the price at which the other floors or spaces 5 km away were leased. The difference in price will be captured by this tool in a transparent manner. In case of commercial spaces, it will help those wanting to lease out office spaces and attract tenants, get information on which leases are expiring etc."
Besides, data analysis for leasing and commercial segments, the company is also into catchment area analysis. "We have a tool that tells you for any place in India how many affordable homes are coming up, how many mid-income homes and how many luxury homes are coming up. For those wanting to build a mall or an office, our tools will provide them data on what is the catchment area and whether there is demand for such spaces. Retailers will be able to get data on the actual transactions rate. We are building intelligence that tells them sales per day in a mall or for that matter in each store in a mall. Lastly, for retail, the company is partnering with a US-based company to provide facial intelligence."
After buying back the company, the promoter has now started expanding the collateral risk assessment model too. "On the collateral risk assessment model, there are four products (we are) work(ing) on. We have partnered with large banks. The company is also into approval project financing. What this means is that before a project is financed, it needs approval by banks. For this vertical we will be hiring over 100 people in the next one and one and half years," said Jasuja.
The company is also planning to launch a rental index.
"We have worked hard on a real estate price index. Now with RERA and more transparency, especially in the commercial lease transactions space, we are building the first rental index. We have both the technology and the data ready and will be launching this product in the next three months," he said.
Post the IPO, the company plans to get big time into the business of helping the consumers take an informed decision regarding property purchase. "We are currently advisers to the army, we are helping army officers buy real estate which has been run through research and analytics tools. We want to promote the same to our retail consumers. And we are planning to go in for a disruptive model where we will be passing on the entire brokerage to the customer," he said.
The company PropEquity was incorporated in 2008. It is the only data and analytics platform in real estate, almost identical to US-based realty data and analytics companies such as CORE Logic and Costar.
Vandana.ramnani@nw18.com
First Published on Dec 7, 2017 12:29 pm