Construction firms are facing challenges caused by the pandemic, including low productivity, affected margins, and lowered of investment in R&D forcing them to adopt to technology faster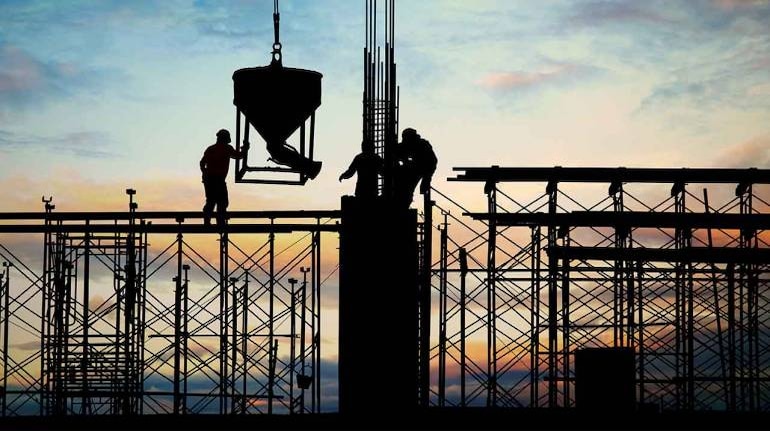 Around 66 percent construction companies in India are prioritising digital transformation to ensure that real estate projects are completed on time and within budget, a survey by Autodesk revealed.
While the majority of the country's construction companies are at the early stages of digitalisation, the industry anticipates acceleration in digital transformation.
To respond to local demand, India construction companies are quickly learning best practices from their peers in more developed markets, which includes knowledge of technologies such as building information modelling (BIM) and its benefits, the survey said.
Almost one-fifth of India's construction companies cited completing projects on time and within the assigned budget as a top industry concern, followed by workforce safety and effectively managing risk. As a result, project management, enterprise resource planning (ERP) and client relationship management (CRM) have been identified as the top planned software investments.
COVID-19 Vaccine
Frequently Asked Questions
View more
How does a vaccine work?
A vaccine works by mimicking a natural infection. A vaccine not only induces immune response to protect people from any future COVID-19 infection, but also helps quickly build herd immunity to put an end to the pandemic. Herd immunity occurs when a sufficient percentage of a population becomes immune to a disease, making the spread of disease from person to person unlikely. The good news is that SARS-CoV-2 virus has been fairly stable, which increases the viability of a vaccine.
How many types of vaccines are there?
There are broadly four types of vaccine — one, a vaccine based on the whole virus (this could be either inactivated, or an attenuated [weakened] virus vaccine); two, a non-replicating viral vector vaccine that uses a benign virus as vector that carries the antigen of SARS-CoV; three, nucleic-acid vaccines that have genetic material like DNA and RNA of antigens like spike protein given to a person, helping human cells decode genetic material and produce the vaccine; and four, protein subunit vaccine wherein the recombinant proteins of SARS-COV-2 along with an adjuvant (booster) is given as a vaccine.
What does it take to develop a vaccine of this kind?
Vaccine development is a long, complex process. Unlike drugs that are given to people with a diseased, vaccines are given to healthy people and also vulnerable sections such as children, pregnant women and the elderly. So rigorous tests are compulsory. History says that the fastest time it took to develop a vaccine is five years, but it usually takes double or sometimes triple that time.
View more
Show
"Construction firms today are undoubtedly facing certain challenges caused by COVID-19, including low productivity, affected margins, lack of collaboration and lesser R&D spends; all leading to limited innovation in this space. However, this has pushed the industry to evolve at a faster pace than before on the technology adoption front," said Sunil MK, Head of Architecture, Engineering and Construction Business at Autodesk India & SAARC.
"Changing paradigms will propel the industry to adopt technology that can significantly increase resource optimisation and efficiency. Digitisation in the field of construction will help firms improve their performance and bridge the gap between innovation and business by maintaining continuity in the workflow," he said.
Technological advancement, he feels, will improve their return on investment and save time and money, adding value to the final product.
As many as 835 construction professionals from large construction companies in countries across Europe, the Americas and Asia Pacific were assessed for the construction industry's digital transformation maturity and challenges.
Overall, Europe and the Americas score higher than the Asia Pacific region in terms of digital maturity. In Asia Pacific, Japan is the most digitally mature country, while China and India are the least mature.
"In India, prominent organisations such as Airport Authority of India, Delhi Metro, ITC, Oberoi Realty, Bangalore International Airport, CPWD, among others have already mandated digital technologies such as BIM for their projects. Digital transformation of the construction sector can be further accelerated by a proactive recommendation from the government to use 3D digital construction solutions. Many governments worldwide have already advocated BIM. In India too, the government can evaluate the benefits of digital construction and advocate its use for signature projects in the country," he said.
First Published on Jul 30, 2020 08:12 pm