The company has seen a rental growth of 25 per cent to 35 per cent despite market sentiments being low
Bharti Realty is currently developing close to 10 million sq ft area that includes both commercial as well as residential. In Worldmark, located in Aerocity, several Japanese companies and major financial institutions such as IMF, IFC and other companies such as Airbus, GSTN among others have already moved in. S K Sayal, MD and CEO at Bharti Realty speaks to Moneycontrol's Vandana Ramnani about the company's plans for its new commercial destination Worldmark in Sector 65, Gurgaon and the company's first vertical smart city.
Tell us about the commercial projects that Bharti Realty is already into or is planning to get into because it is the commercial segment that is doing considerably well in a market like today.
We have recently completed Worldmark Delhi. It is close to 1.5 million sq ft development and is according to us one of the best development in the National Capital Region. Ninety percent of the office spaces are already signed and close to 70 percent of the occupiers have already occupied offices here. We have gone close to 25 percent to 35 percent rental growth in the last one year. Most of the Fortune 500 companies and the Japanese companies - they have made this place as a destination. Right from Sumitomo, Mitsubishi, Hitachi, Bank of Tokyo, Japan Bank International and other such companies have all signed with us - most of them have moved in. IMF, IFC and all other companies are making a beeline to this place.
Any new tenants expected?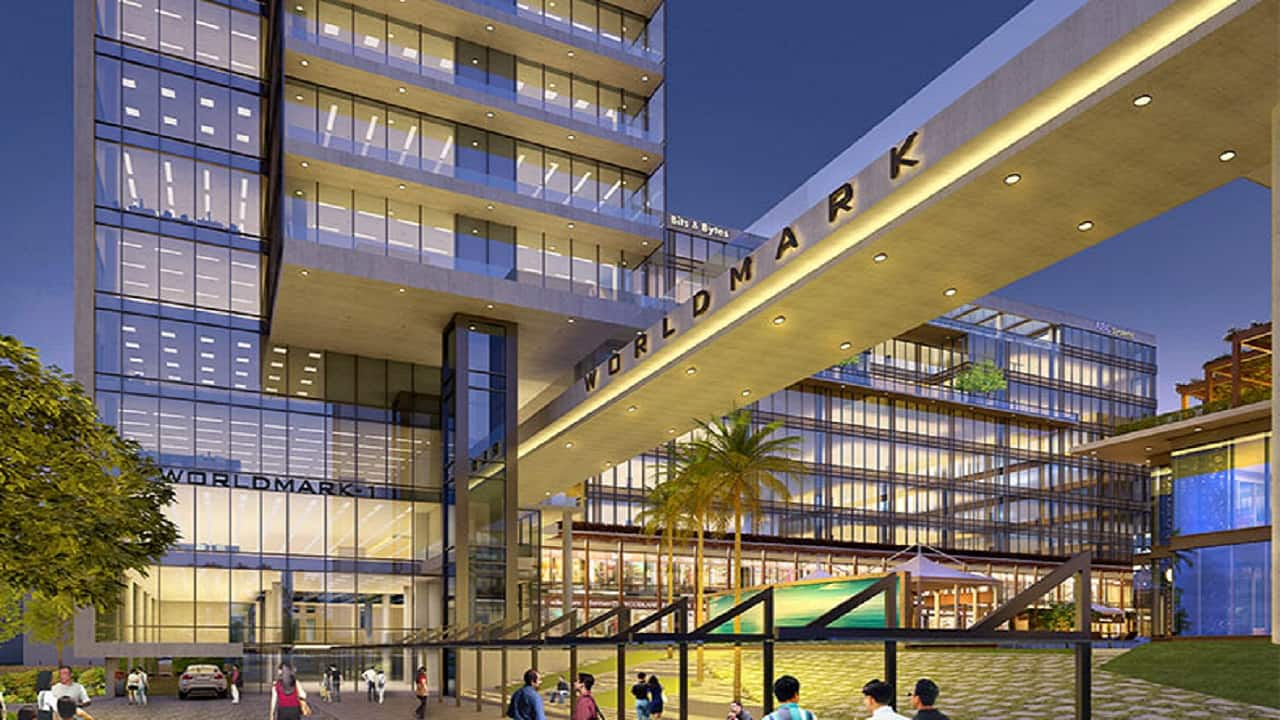 We have got an interest from many clients. But we now have a very limited space left. We had over 1 million sq ft area in this development and the leftover space is in the final stages of being finalised for rentals. There's a  lot of interest from MNCs who are based out of Gurgaon and CBD of Delhi.
Any plans for the company to get into warehousing?
We do not have any immediate plans to get into warehousing. We are taking Worldmark to a new destination which is the Millennium City Gurgaon. And Worldmark Sector 65, Gurgaon is getting completed in the next year and we are seeing a lot of interest from companies who want to consolidate their office spaces. This development is close to a million square feet and we have close to 7 lakh sq ft of leasable area in this building.
Any interest from multinationals again?
A lot of interest. The building is in its final stage. By April, we will be applying for a completion certificate. Lot of RFPs are there, many foreign companies are visiting this place and I am hopeful that by the time we complete this building, people will lap it up.
Any co-working spaces also coming up?
Co-working concept is also growing with WeWork coming in and local companies also jumping into it. But in our buildings, we have got a few companies who have opened up business centres, that are not really the co-working spaces, but with this concept growing, I am sure in our new developments they will also find some space.
Can you comment on the PMAY scheme being extended to more than 90 sq m to 150 sq m. How would your project in Faridabad benefit from this particular scheme?
It is a great thing that can happen to the real estate industry at a time when the low market sentiments. By increasing the area, I think it will cover a majority of the developments - which are already under development and the new projects planned by various real estate developers. All these will come into this segment and will fairly cover the middle segment. We see the prices of apartments coming down with this as the interest rates finalised by the government and the other incentives given by the government for affordable housing will apply to these apartments as well.
Any progress on your Faridabad project?
For the Faridabad project, we have got all the approvals, including environmental clearance. There was a small issue of an NGO filing a case in NGT that is near closure. We hope that there will be a resolution to it soon. This is one of the finest projects and this will be the first vertical smart city in the country.
First Published on Mar 29, 2018 03:00 pm