Even though the broader market has produced many multibagger stocks but some of them are experiencing a selloff especially in the smallcap space.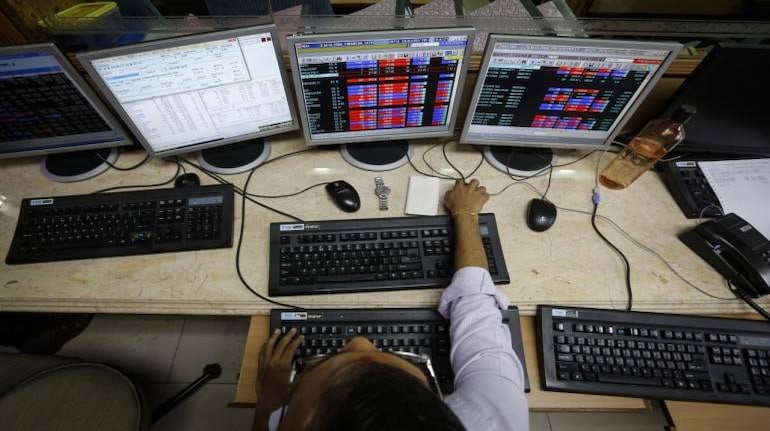 For the past one month, analysts' across brokerage firms were advising investors to either book profits in mid & smallcap space or square up any leverage bets related to high beta stocks to avoid getting caught up in a selling frenzy.
The S&P BSE Sensex might have risen by about 7 percent so far in 2018, but small & midcap stocks slipped up to 60 percent in the same period. A word of caution was already flagged by analysts in the begging of the year.
Even though the broader market has produced many multibagger stocks but some of them are experiencing a selloff especially in the smallcap space.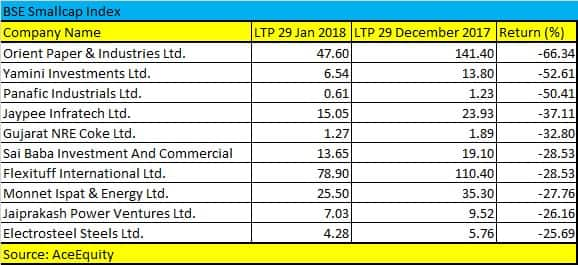 Some of the stocks in the S&P BSE Smallcap index which plunged up to 60 percent include names like Orient Paper, followed by Yamini Investments, Jaypee Infratech, Gujarat NRE Coke, Monnet Ispat, Jaiprakash Power Ventures, and Electrosteel Steels Ltd among others.
"Smallcap and midcap stocks have witnessed a significant rally over the last few years. This has resulted in their valuations running-up ahead of the expected earnings growth," Manish Kumar, Chief Investment Officer, ICICI Prudential Life Insurance Company Limited told Moneycontrol.
"Hence, the P/E multiples of small and mid-cap stocks are more expensive as compared to large-cap stocks resulting in a higher risk-to-reward ratio for this category," he said.
In the midcap space, stocks like Reliance Communications (down 24%), Kansai Nerolac (down 16%), Page Industries (down 14%), Reliance Capital (down 12%), Max Financial Services (down 11%), Tata Communications (down 11%), and Reliance Infrastructure (down 8%).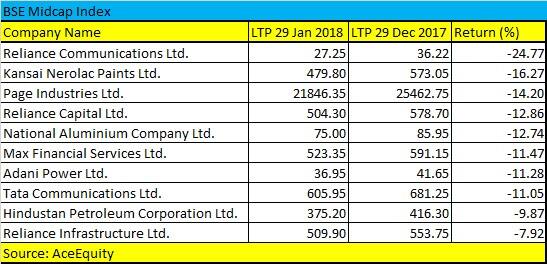 A large part of the outperformance in the broader market was related to strong liquidity flow from domestic investors which pushed valuations of many small & midcaps above historic averages.
Investors are advised to remain stock specific even if the markets correct from the current level. Avoid high beta names and stick to quality stocks across market themes.
The markets are trading at P/E multiples of approximately 20x FY19 estimated earnings. When compared to the historical range of 14x – 15x estimated earnings, the P/E multiples seems to be on the higher end of the spectrum.
Investors across the globe are eyeing double-digit growth in earnings. The Economic Survey released on Monday pegged growth rate at 7-7.5% for FY19 which should support the sentiment.
"We expect the index to continue rallying towards the 12000-12500 mark, with intermittent declines and sharp pullbacks. Earnings of major companies have been good till now with no major disappointments and with guidance from most corporate being bullish, achieving the above-mentioned target is very likely," JK Jain, head of equity research at Karvy Stock Broking told Moneycontrol.
"Strong corporate earnings meeting street estimates and optimism pertaining to a few reforms which may be announced in the budget are adding fuel to this rally. The local liquidity in 2017 and begin of foreign capital during the Jan 2018 has fueled the rally in the market," he said.
First Published on Jan 30, 2018 12:55 pm