Individuals have to face many uncertainties in life. Insurance helps them as a shield that protects the financial interest in case of unseen circumstances.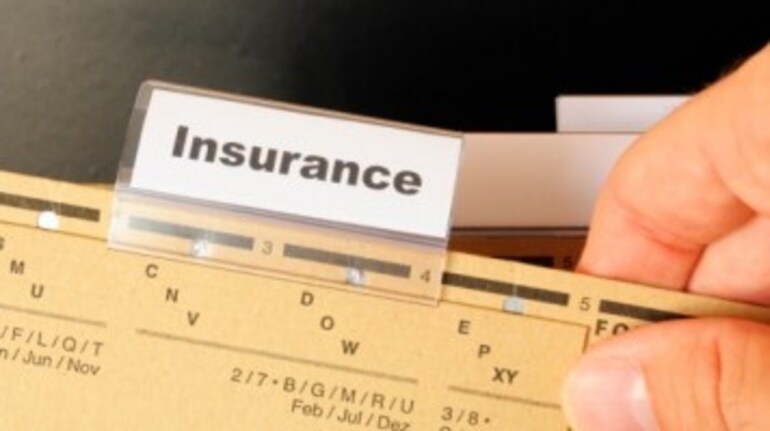 Adhil Shetty
BankBazaar.com

This is one question most people ask themselves; some find the right answers and some don't. Insurance is a shield which protects the financial interests of you and your family in case of unseen and unpredicted circumstances. For example, anything that guarantees that your family will not have to pay the home mortgage if something happens to you, is insurance. No matter how efficient a planner you are, life is full of unforeseen events in which you might need cash; accident injuries, medical emergencies, car accident, home invasion, natural calamity, etc. Therefore, to make sure that you or your loved ones are prepared against such events you need insurance.

Do you really need insurance?
Life Insurance?
Yes, because you might be healthy today, but what happens if there is an accident or sudden medical emergency or worse, death? If you are the solo bread earner in your family, then you would definitely want to cover the mortgage payments, credit card bills, living expenses (rent, food and clothing), etc. Life insurance makes sure that your family does not have to run post to pillar to arrange for these expenses.

Health or Medical Insurance?
Definitely, as you or any member of your family might develop a medical condition that will require immediate surgery or treatment, in which case you will need major amount of funds. Health insurance covers the expenses of such medical nature. In India, medical insurance provides for hospitalization, pre and post hospitalization care, surgery, medical bills and any other cost incurred. You can get a micro medical insurance for as little as INR 5,000 or a general medical insurance starting from INR 1 lakh.

Personal Accident Insurance?
Absolutely, if you do not want to land in a terrifying situation where the condition of permanent disability leaves your family unprotected. People often do not pay any regard to personal accident insurance which can prove financially fatal. It should be understood that there are certain circumstances where neither life insurance nor health insurance comes to aid; disability, injuries or even death caused by accidental, external, brutal and evident events. For example, if there has been a road accident which has left you, the only earner, in a disabled condition then you will need a financial aid to provide for you and your family's living expenses, transportation costs, mortgages, etc.

What are the benefits of getting Insurance?
Think of the insurance as a tool to manage your financial risks in the future. We are living in an age where providing for your loved ones, even if you are not around, has become possible and so easy by just buying an insurance policy. In fact, ask yourself that do your old parents, spouse, children or younger siblings depend on your income? If the answer is yes, then you certainly need insurance, as simple as that.

For your further peace of mind, here are some more points which you can go through to ascertain that there is more to insurance than what you think. Those happy-family commercials you see, in which everybody is smiling, are not too far from reality.
1. Insurance will protect your loved ones; old parents and grandparents, spouse, young children, and other family members who depend on you for their medical care, education, food, shelter, commuting, in other words, regular life.
2. A medical insurance will cover the cost of, for example, weekly dialysis, diabetes injections, surgery, malfunctioning kidney or liver, dental care, eye care and many more such conditions suffered by the insurer.
3. Vehicle insurance is important either you have bought a new car or have been driving for a while now. Think of the times when you put up with a flat tire, empty fuel, faulty engine or worse, an accident. Especially if the vehicle is driven by your spouse or children, you need to make sure that you have an auto insurance because these days auto-insurance comes with a pack of helpful services in any region your vehicle has broken down; even if it's a highly remote area.
4. Then there is travel insurance which covers the interests of those who are travelling against cancellation of flight, lost luggage, theft of personal and valuable belongings, and any other kind of unforeseen event while your trip.
5. If you run a small business, then too you need to ensure it so that your family does not need to fret over the business expenses if anything happens to you. Business costs could be anything from payment to the creditors to procurement of materials for further operation of business; they could be insured by buying business insurance.
6. If you own a house or have bought a house with mortgage, it is advisable to purchase the home insurance to cover the costs of monthly loan payments, as well as the risk of home invasion, fire accidents, damage due to natural calamities or any other kind of damage.

What do you need to do?
When you buy insurance from an insurance company, you transfer the risk of any future and unforeseen circumstances to them in exchange of a sum of money paid by you monthly, quarterly or annually. There are numerous insurance agencies in the market and with the help of insurance premium calculators and their terms and conditions; you can choose the best insurance which you are satisfied with. So, what are you waiting for?
BankBazaar.com is an online marketplace where you can instantly get the lowest loan rates , compare and apply online for your personal loan , home loan , car loan and credit card from India's leading banks and NBFCs.
First Published on Jan 29, 2015 05:05 pm