Fiduciaries are required to disclose any potential conflicts of interest to their clients. They shall maintain an arms-length relationship between their activities as an investment adviser and other activities.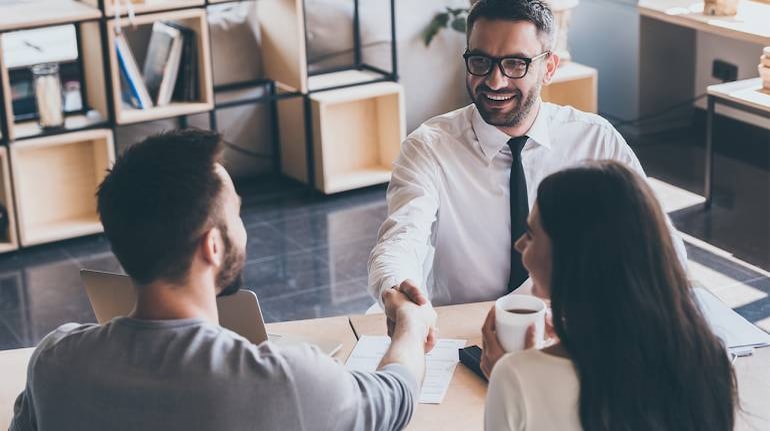 Mrin Agarwal
The more sessions I do, the more I realize how much people need financial advisors. Generally people tend to invest in an adhoc manner without a financial plan. Currently, very few investors engage with advisors and there seems to be an inherent mis-trust people have, with financial advisors. Whenever I question people about the lack of an advisor, their typical answers are:
- Didn't ever think of having one
- Advisor only cares for his commission
- Don't know where to find one
- Don't know if I have enough investible funds for an advisor to service me
- I can't afford an advisor
As far as financial advise is concerned, we seem to be headed to being a DIY nation. Surprising! given that we use expert services in every other aspect of our lives. For small ailments, super specialist doctors are consulted instead of seeing a general practitioner. The use of personal trainers for physical fitness has become so common these days. Lakhs are spent on education counselors because it is believed that they can suggest the right college for your child's higher education.
Then why do investors not think of taking financial advise from a certified professional instead of depending on friends/family and the internet.
Personal gym trainers charge around Rs 10,000-15,000 per month. A visit to the super specialist doctor for a minor problem sets you back by at least Rs 2,000, which includes the doctors fee and some tests and medicines. You send your child for other lessons/activities because you believe they have the talent for it and can be guided to do better under a professional coach.
Music lessons cost anywhere between Rs 2,000 and Rs 3,000 per month and if you add up, the expenditure on classes is over Rs 10,000 per month. You can certainly afford an advisor for your money too!
Do you question a doctor when he prescribes tests? Or your child's college when they ask kids to enroll for expensive courses outside the curriculum? There are so many yoga, Zumba teachers who only take a full day training course and get certified, yet you are willing to trust them and but are suspicious of financial advisors who are professionally certified and have experience.
The problem is not one can't afford an advisor or find one, it is really about realizing the need for one and then finding the right advisor whom you can trust.
This is why we need more advisors with fiduciary responsibilities in India. As per SEBI website, an advisor with fiduciary duty must always act in the best interests of his or her clients on a fee-only basis.
Fiduciaries are required to disclose any potential conflicts of interest to their clients.They shall maintain an arms-length relationship between their activities as an investment adviser and other activities. They shall also act with due skill, care and diligence and shall ensure that advise is offered after thorough analysis and taking into account available alternatives based on risk profiling and suitability of the client.
Currently, there are two types of investment advisors in India - distributors (agents) and registered investment advisors (RIA). A distributor works on commissions. He earns his revenue from the manufacturer of the product you invest into. A distributor can give basic advise on mutual funds.
An RIA on the other hand, is an investment advisor who can provide investment advise on various investment products like equities, debentures, AIFs, mutual funds, etc. and on a fee-only basis. RIAs have a fiduciary responsibility whereas distributors do not have it.
Investors are not aware about fee-only advisors with fiduciary duties and given an option, many would consider consulting with such advisors. The good thing about dealing with a fiduciary is that the advisor is legally bound to recommend investments that are suitable for his or her clients.
A list of RIAs is available on SEBI website. With respect to the fees to be paid, it could be a fixed fee or varibale fees (typically upto 1% of the assets under advise). What would help investors would be a guidance from the regulator on the maximum fees that can be charged, so that one is not worried about paying more.
Over time, the biggest value an advisor adds is not only on investment performance but also as an accountbility partner, to make investors stick to their financial plan. And for this, you need a "Fiduciary Fee Only" advisor to help you. His/her importance cannot be undermined, just like a teacher or a doctor. Wouldn't you agree?
(The writer is Financial Educator, Money Mentor and Founder of Finsafe India).
First Published on May 3, 2019 08:33 am