A proper pre-retirement planning is required for leading a peaceful post-retirement life.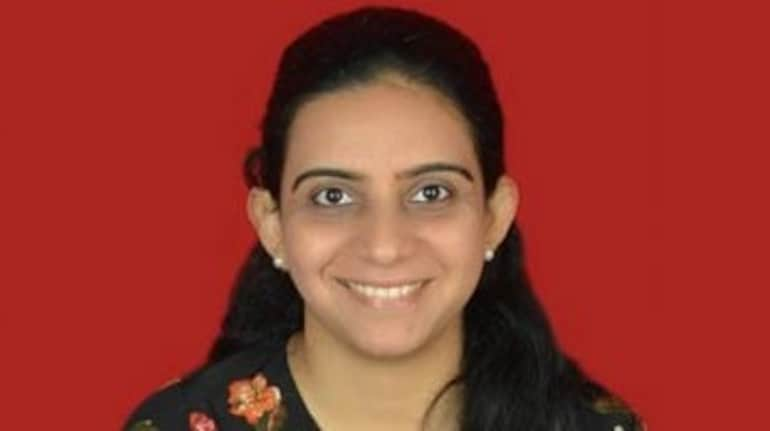 Smitha Hari
The life expectancy has gone up in India with the advancement of the medical sciences. A large number of people are living for longer years after their retirement from services. But, except government sector, most of them do not have any provision for the pension. Hence, they are facing several problems in the post-retirement age as the medical expenses also go up drastically along with the monthly expenditure due to the inflation.
A proper pre-retirement planning is required for leading a peaceful post-retirement life. There are eight important points which all need to follow in this regard.
1. A sufficient health cover: The rapidly escalating medical expenses make even a cover of Rs. 10 lakhs insufficient for a family of four in today's world. Remember that on retirement, the cover provided by the employer will get discontinued and therefore one should have a secondary cover as well. The needs of the family should be carefully assessed before deciding on the amount of cover to be taken. Another suggestion is to split the cover across two insurers, in order to take a higher overall coverage amount, as well as to de-risk the cover. Post retirement, buying a health insurance can be prohibitively expensive, if not impossible. So having a sufficient health cover in place is an imperative action one must take before retirement.
2. Critical illness cover for self and spouse: The risk of getting a critical illness increases with age. Conditions like heart attack, stroke, cancer, paralysis among others are covered under critical illness policies. The insured is paid a lumpsum amount, irrespective of hospitalization, unlike a health insurance policy. This is where critical illness policies differ from health insurance covers, thus explaining the need to have both the types of policies. It is therefore recommended to have a critical illness cover in place for both self and spouse before retirement.
3. Pay off liabilities: Once the risk is taken care of in terms of having the right insurance policies, one should next look at eliminating debt from the books. One should concentrate on paying off large liabilities like home loan before retirement. A person should start with loans which carry the maximum interest rates and plan repayments atleast 10 years before retirement. No one wants their retired life to be burdened with EMI payments!
4. Planning investments: Most retired people have limited income and therefore investments should be planned in a such way that they yield a regular income post retirement. It does not make financial sense to lock savings in investments which give returns after 20 years. Further, as one approaches retirement, it is important to gradually de-risk the portfolio to safeguard the corpus. Of course, this needs to be done considering the risk tolerance and risk appetite of the individual and varies from person to person.
5. Emergency corpus: An emergency fund is absolutely necessary for individuals of any age; it becomes critical to have one after retirement. For a retired person, it is recommended to have atleast 18 months of expenses in the form of an emergency corpus. There is no need to keep this in the form of cash and earn nothing on it. Maintain the emergency corpus in investments which can be easily liquidated and which can help in times of emergencies.
6. Adequate corpus for critical goals: Normally, critical goals like child's education and marriage are completed for most people before retirement. However, if for some reason, these goals are yet to be completed, it is vital to make sure that there is a sufficient corpus for them. For example, an individual might have had a late child, and therefore, the goal relating to his child's marriage may remain pending at the time of his retirement. Since this is known well in advance, an adequate amount must be saved for this goal much before retirement. When nearing retirement, the corpus should be de-risked by shifting the savings gradually from market-related instruments to debt instruments.
7. Planning post-retirement cash flow: Most retired people do not have an income source, except for pension or rent from another house. So, this reduction in cash inflows should be factored. At the same time, expenses would not reduce correspondingly unless a conscious cut-back is made on certain expense heads. On the contrary, some expense heads like medical expenses are only likely to increase. So, it is essential to prepare a post retirement budget and plan the lifestyle accordingly. Some people like to maintain the same lifestyle as they did before retirement. In such a case, a sufficiently large retirement corpus should be planned well in advance, so that there is no change required in the lifestyle. This varies from one individual to another, and should be planned for well in advance.
8. Planning a new source of income stream: It is logical that after retirement, a regular salary will be absent. Most people choose to live with this fact and a reduced income. But, this does not necessarily have to be the case. In today's world, it is possible to earn even after retirement, albeit a smaller income, by exploring the various options available. A freelancing job in an area of interest, joining as a guest lecturer in colleges, starting a business with a small corpus or joining some place as a part time employee are some options to consider. Having a new source of income is always welcome and can improve the personal balance sheet considerably.
Retirement planning does not mean simply having a sufficient retirement corpus in place. It comprises of different aspects of financial planning as given above, and should be put in place much before one retires.
The author is a personal finance consultant. She is associated with a financial planning firm, GettingYouRich.
First Published on Jan 20, 2014 04:46 pm