The US is a bigger market and has enough mega and large-cap companies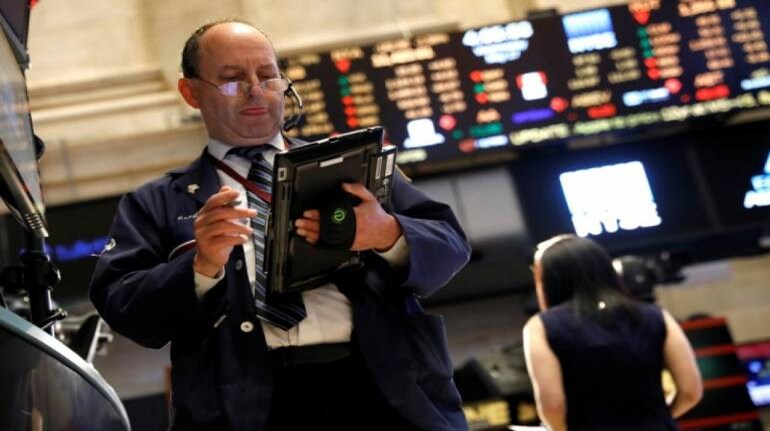 Sitashwa Srivastava
Investing in stocks has always been a daunting task for anyone looking to grow their wealth. However, investments in stock markets – both domestic and global – don't have to be a mammoth task if you have the right guidance. Understanding the fundamentals of the stock market can help one invest in any stock market across the world. An increasing number of Indians are seeking assistance for investing in US stock markets. Some people, however, want to make the investment journey on their own by doing their research on markets, companies, industries and geographies.
Here's a list of things that you should know before you start investing in the US index, Nasdaq.
Seize opportunities for investment
When compared to the rest of the developed world, India is a small-to-mid-cap market, which limits the possibilities of investing in large-cap markets and companies. Large-cap companies in India are very few and limited to certain sectors. The US, on the other hand, is a bigger market and has enough mega and large-cap companies, thus giving opportunities to diversify.
Today a number of US-listed companies are also gaining the opportunities across newer industries with the global shifts in the energy industry, with renewable power expanding reach. Space tourism, online entertainment and e-commerce provide investment opportunities. Investors who want to seize such opportunities can invest in the US-listed stocks.
Amazon, Zoom, Netflix, Microsoft and Tesla are Nasdaq-listed companies.
Performances of the markets
The final expectation from an investment in any instrument is return. Blue-chip index Nifty is up 29 per cent over the past five years. On the other hand, the Nasdaq is up 108 per cent over the same period. The difference is thus substantial.  
Tapping the tech giants
Indian investors are interested in investing in technology giants that are changing the way people live and work. The tech giants of the world are listed on the Nasdaq. Investing in the index will help investors participate in their growth story.
Investing in overseas markets will definitely help investors in geographical diversification and would help to mitigate the risk of currency fluctuations too.
You should not invest your entire sum in any one stock market, no matter how good or bad the performance. Start with investing 10-15 per cent of your investment portfolio in global markets by either choosing particular stocks or via the mutual fund route.
(The writer is Founder and CEO, Stockal)
First Published on Aug 4, 2020 11:24 am