Critical illness cover helps on financial front in case of critical illness. If resources permit, one should buy a critical illness cover after buying a health insurance policy.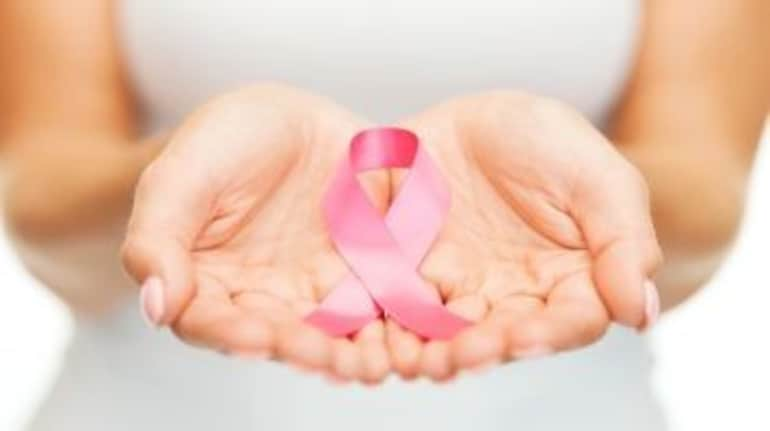 Smitha Hari

With the insurance industry evolving continuously, there are different products which get introduced from time to time. One such product category which has gained significance over the years is insurance to cover critical illnesses. This is either offered as a standalone product or as a rider along with a life cover or health cover. So how does the critical illness cover actually work?

What is critical illness cover?

As the name suggests, critical illness policies cover critical illnesses suffered by the insured. Common illnesses include heart attack, stroke, cancer, kidney failure, paralysis among others. Unlike a traditional health insurance policy, where the insured makes a claim based on the actual expenses incurred on a hospitalisation, the critical illness cover pays a lumpsum amount to the insured person on the diagnosis of a critical illness covered in the policy. This means that the insured has the freedom to determine how the claim amount can be used as there is no restriction or sub limits on the expenses. Once the benefit is paid, the policy usually comes to an end. In industry jargon, it is termed as 'benefit policy'.

How important is a critical illness policy?

It is often debated if a critical illness cover is necessary when one already has a health insurance. A critical illness policy is important for different reasons. First, the financial outflow in case a critical illness is diagnosed is not restricted to a one time hospitalization expenses. There are many other consequences such as the inability or reduced ability to be employed, a change in lifestyle and constant recurring expenses. Further, the extent of expenses is also higher when compared to a less critical disease. Next, if the health insurance cover is insufficient to meet the treatment cost of a critical illness, then one will be forced to meet the expenses by liquidating some existing investment. This will not only compromise the returns on such investments, but will also hamper the long term financial planning of the individual. Fourth, since a critical illness policy offers lumpsum compensation, it offers higher flexibility when compared to a health policy.
However, despite a critical illness policy being essential, its importance does not supersede that of a basic health cover. It should therefore not be the first insurance cover to be purchased. One should first purchase sufficient health cover and term cover before opting for a critical illness cover.

Can a critical illness policy be replaced by a critical illness rider?

In addition to offering critical illness cover as a standalone policy, insurance companies also offer it as a rider along with health insurance or term insurance. A rider comes at a lower cost and has similar features as a standalone policy. The sum assured amount in a rider is usually 50% or 100% of the basic sum assured of the health policy. However, there may be restricted flexibility in a rider to increase the Sum Assured amount at the same level of premium. Therefore, if affordability is not a constraint, it would be better to opt for a standalone policy.

How does one choose the right critical illness policy?

There are different factors to be evaluated while opting for a critical illness policy, as follows:

• Critical illnesses coverage and amount: As a critical illness policy is taken specifically to compensate the insured on the diagnosis of a critical illness, it is important to understand the number of illnesses covered by the policy. Some policies cover as much as 35 illnesses, while some others cover as low as 8 critical illnesses. It would be useful to consider any illness which runs in the family while evaluating this aspect. It is advisable to opt for a policy with maximum coverage and also the one which covers illnesses common in family history. Another aspect to be considered is the options available on the amount of Sum Assured. The Sum Assured option needed should be calculated, albeit approximately, based on the cost of treatment as well as inflation in the treatment costs. Critical illness policies are usually for one year duration and need to be renewed every year. One must clarify from the insurance company if there is an option to increase the Sum Assured amount on renewal, if needed.

• Cost of insurance: The premium paid for the policy is another important factor. A fine balance must be struck between the premium cost and the policy benefits. Simply choosing the policy with the lowest premium may not give the best benefits required.

• Age restrictions: The chances of needing a critical illness cover increases with age. There is no specific minimum age requirement when one must purchase this policy. The entry age is usually capped at 65 years, although some companies restrict the entry age to be much lower. A more important aspect to consider is if there is any restriction on the age of the insured on renewal. While most companies offer lifetime renewal option, some companies have an upper limit on this as well. It is advisable to avoid such companies, as you are more likely to need a critical illness cover as you grow old.

• Other restrictions: Some companies have sub-limits imposed on the benefits of hospitalization. Sometimes there is an upper limit on the Sum Assured amount. In most cases, companies require medical check-ups to be done if the insured is above a particular age.

• Benefits other than Sum Assured: One must also check if there are other benefits other than the lumpsum amount given. For example, discounts are given on the premium if there is continuous renewal. The sum assured amount gets increased on the next renewal if there is a claim free year. In some cases, free second opinions are also granted. It can be beneficial if these benefits are checked.

Critical illness covers offer compensation for loss in income and also for treatment of the illness. However, if resources are limited, it makes sense for one to buy a health insurance before opting for a critical illness cover.

The author regularly writes on personal finance and financial planning. She is associated with www.gettingyourich.com, a Mumbai based financial planning firm.
First Published on Sep 14, 2015 01:00 pm