Launched under Group Safeguard Insurance, this sachet-based group insurance product will bear the hospitalisation cost of COVID-19 patients as well.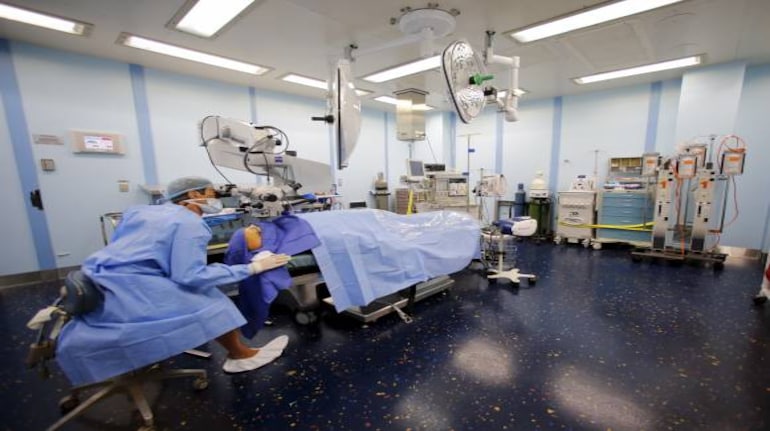 ICICI Lombard General Insurance and PhonePe have partnered to launch the Hospital Daily cash benefit policy scheme. This is a customised policy that allows buyers to get an assured amount if they are hospitalised. To claim the amount from the insurance company, the customers no longer need to produce hospital bills.
Launched under Group Safeguard Insurance, this sachet-based group insurance product will pay assured cash for any type of hospital or disease, including COVID-19 hospitalisations.
Here you can know how policy works
- Under new insurance policy, the customers can choose a cover ranging from Rs 500 to Rs 5000 for a day of hospitalisation.
COVID-19 Vaccine
Frequently Asked Questions
View more
How does a vaccine work?
A vaccine works by mimicking a natural infection. A vaccine not only induces immune response to protect people from any future COVID-19 infection, but also helps quickly build herd immunity to put an end to the pandemic. Herd immunity occurs when a sufficient percentage of a population becomes immune to a disease, making the spread of disease from person to person unlikely. The good news is that SARS-CoV-2 virus has been fairly stable, which increases the viability of a vaccine.
How many types of vaccines are there?
There are broadly four types of vaccine — one, a vaccine based on the whole virus (this could be either inactivated, or an attenuated [weakened] virus vaccine); two, a non-replicating viral vector vaccine that uses a benign virus as vector that carries the antigen of SARS-CoV; three, nucleic-acid vaccines that have genetic material like DNA and RNA of antigens like spike protein given to a person, helping human cells decode genetic material and produce the vaccine; and four, protein subunit vaccine wherein the recombinant proteins of SARS-COV-2 along with an adjuvant (booster) is given as a vaccine.
What does it take to develop a vaccine of this kind?
Vaccine development is a long, complex process. Unlike drugs that are given to people with a diseased, vaccines are given to healthy people and also vulnerable sections such as children, pregnant women and the elderly. So rigorous tests are compulsory. History says that the fastest time it took to develop a vaccine is five years, but it usually takes double or sometimes triple that time.
View more
Show
- To be eligible for the claim, a minimum 48 hours hospitalisation is necessary "along with a deductible of 1 day for each claim".
- For hospitalisation at any government or private hospitals across the country can provide the cash benefits facility.
- In most cases for the claim processing, a discharge certificate from the hospital will be sufficient.
- If customers are admitted to an intensive care unit (ICU), then they will get double the insurance cover amount.
PhonePe users who are between the age group of 18 to 65 are eligible for this policy. ICICI Lombard in a statement said, "This is one of the most affordable hospitalisation insurance policies available in the market today".
Buyers who already have mediclaim policies, employer health insurance, self-funded means of paying hospital bills will also be able to claim the payout benefit.
The annual premium for Hospital Daily cash benefit policy starts from as low as Rs 130.
PhonePe said in a statement, "PhonePe users can avail the policy in "less than 2 minutes as the process is quite simple".
Customers can view their policy documents instantly on the app.
Sanjeev Mantri, Executive Director - ICICI Lombard General Insurance, said in a statement, "Benefits like assured cash in the event of hospitalisation without the need of a bill should provide additional help and convenience to customers in these challenging times".
PhonePe VP & Head of Insurance Gunjan Ghai said, "In the current situation, people are worried about hospitalisation expenses. This includes both customers who already have medical insurance and those who don't have it".
First Published on Jul 27, 2020 10:47 am