An essential aspect of the entrepreneurship journey is the financial well-being of the entrepreneur as it enables him/her to stay positive in the face of adversities.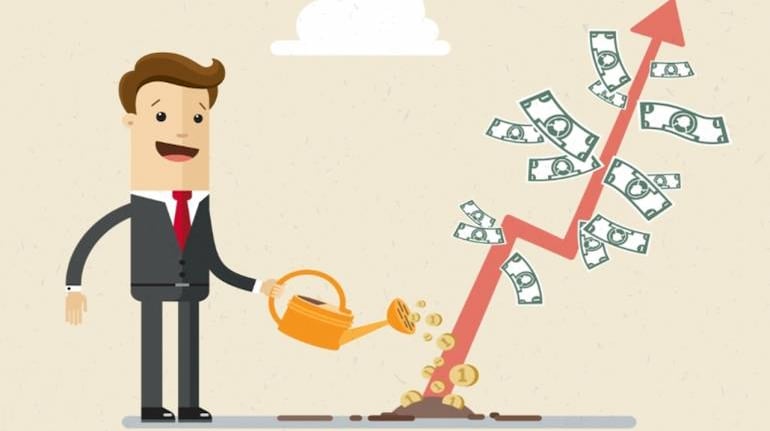 Mihir Mehta
The words "entrepreneurship" and "easy" may have similar initial letter but rarely do these words go together. The journey of entrepreneurship is strenuous in every aspect including mental fatigue, persistence, fear of failure and financial well-being, among others. Regular interactions with entrepreneurs reveal that an essential aspect of the entrepreneurship journey is the financial well-being of the entrepreneur as it enables him/her to stay positive in the face of adversities.
Adept money management is an indispensable requirement for enterprising individuals and this may seem like a trying task initially but the benefits keep accruing as the promoter works hard to establish his/her business. In this article, I have covered some notable points that will help entrepreneurs establish and develop good money sense.
Save & invest:
Yes, this is the most common money management dictum but in all fairness, this is the hardest for an entrepreneur to follow. More often than not, entrepreneurs miss out on simple money-saving options thereby, increasing their personal overheads. In normal course, these overheads do not become a problem for the entrepreneur but during lean periods, these overheads may burn a hole in the pocket and lead to lower savings for personal consumption.
While saving is the first step, it is not prudent to keep saving and keep the money idle in low return instruments. Basis the risk appetite and profile of the entrepreneur, it is important that the saved money is invested into low-risk, high yield instruments to create a better source of passive income. Considering that the entrepreneur is already in a high-risk territory with his/her venture, it is imperative to select instruments that can prove the risk-return profile.
Always be on the lookout for freelance opportunities
To be fair, this is easier said than done but an entrepreneur journey's is so volatile that there may be some periods of moderate work and during these times, freelancing opportunities can help the entrepreneur create an income stream. That being said, an entrepreneur needs to be absolutely cautious with this idea before it becomes a big distraction that may pull away focus from the venture at hand. The thought is to be open to freelancing opportunities as this abets income streams provide for a good vent for mental fatigue, if any.
Take short-term subscriptions/retainers, always
As a new entrepreneur, there is a high chance for someone to get too excited and purchase products/services that may not be required for the venture. When the entrepreneur starts with a pool of capital, the tendency is to subscribe to products/services that may deem necessary but may not add a lot of value to the venture/promoter. The trick to avoid the purchase conundrum is to first go for a trial period. If the trial period is not enough to understand the utility of the product, then one should go for a shorter subscription period and test the product/service. It is tempting to go for annual subscriptions because they offer a reasonable discount on the same. However, it is prudent to go for a shorter subscription because it allows you to test the product thoroughly before you commit to a big overhead cost.
Find an advisor
Last but not the least, an entrepreneur should always find a mentor/advisor, who can help him/her in ensuring financial well-being. Considering that the promoter is busy working on making things right in the venture, financial well-being mostly gets the back seat. Additionally, it is difficult for an upcoming entrepreneur to focus on researching and tracking financial products for good money management. Therefore, it is prudent to get a good, qualified advisor on-board and allow for professional management of personal capital. Yes, it may come at some charge but if negotiated well, the same can turn out to be a boon in the long run.
An entrepreneur is always striving to create something that is a genuine need in the society and while it may be absolutely taxing, the fight is what keeps them going. That being said, healthy financial state enhances the mental agility of the promoter and allows him/her to work efficiently on the venture.
(The writer is Vice President at Ashika Capital and Founder at Fintuned)
First Published on Jan 17, 2018 10:49 am