Women should actively participate in money matters of their family. Taking a step by step approach to deal with money will help them achieve their financial goals in life.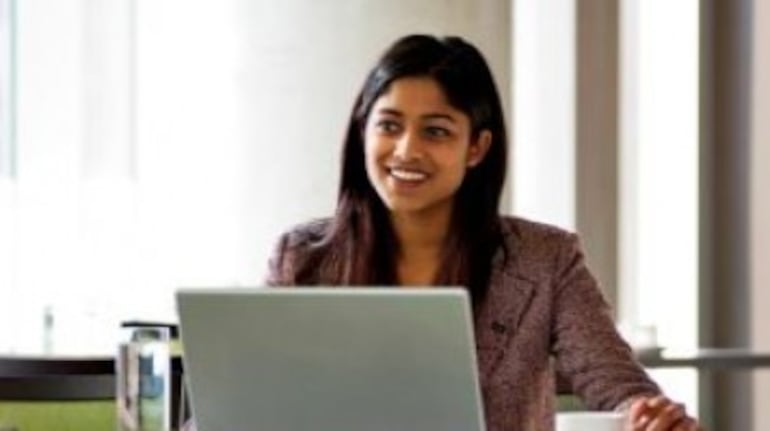 Smitha Hari

Women are an integral part of any household. Be it purchasing grocery or buying jewellery, women are the ones who make the decision to spend. However, it is seen that despite being a critical member in the family, women are usually kept out of the financial planning process, either due to societal pressure or due to their own volition. Understanding money matters not only makes women financially independent, but also helps in dealing with adversities in a better manner. After celebrating International Women's Day, it the time women take a step forward to manage their finances and take a more active part in being financially involved.

In majority of cases, the woman in the household is given a monthly allowance with which she is required to manage expenses. Although this trend is fast changing in urban households where women are also earning members of the family, it continues to be prevalent in tier 2 and tier 3 cities. Again, even in larger cities, the lack of confidence and disinterest in money matters deters many women from being a part of financial planning although they may be earning members of the family. Women cite various reasons to stay away from financial planning - paucity of time, lack of knowledge or simply not being interested. But it is needless to stress that taking an active part in managing finances is critical for a woman. Here are some tips on how to start and continue this:

Involve and be aware of money matters: In many cases, women themselves hold back from taking financial decisions. The first step would therefore be to involve oneself and start discussing these aspects actively with family. Women face different changes in life which affects their finances - be it marriage, child birth, divorce or death of spouse. If she is a single mother, the financial responsibility of raising a child needs to be planned. Therefore, it is important to increase the financial awareness when all is well and to be prepared for such adversities. Reading personal finance books, discussing with spouse, taking the help of a financial advisor and attending personal finance sessions are some ways of getting there.
Build an emergency corpus: A contingency fund is important for everyone; more so in the case of women. Working women can save a portion of their salary in liquid instruments to meet emergencies in life. Generally it is recommended to have an emergency corpus equal to 6 months of expenses. Homemakers should also set aside a part of the allocated monthly budget for a crisis situation. Constituting an emergency corpus is the first step when one starts financial planning.

Plan for goals: Women usually save, but do not invest. This means the money saved does not grow, and over time inflation erodes the value of this money. A woman should plan for critical goals in her life and make goal based investments to achieve these goals. Usually planning for important goals like children's education, marriage and retirement is done by the male member of the household. But women also need to get involved in such aspects and contribute actively. Working women should also understand these nuances rather than letting her husband or father use her money to invest for the goals.

Cover risks: Purchase sufficient health insurance cover to take care of hospitalization expenses in the family. Working women should also have sufficient life insurance cover to protect their dependents in case of any untoward incident. This becomes all the more important in the case of single mothers. Further, even in the case of policies purchased by men, it is important that the women in the household are aware of the policy details. This is because in most cases, the wife is named as the nominee. Not being aware of such a protection will fail to serve the purpose of purchasing the insurance cover in the first place.

Draft a Will: Estate planning is an essential part of financial planning. It is recommended that women make a Will of their estate and get it registered. Even in the case of the husband's Will, the wife should be kept informed of the existence and details of such a Will. Dealing with the loss of a loved one can become financially easy if there is awareness.

While the above tips may seem appropriate for an average middle class working woman, it must be remembered that there cannot be a 'one size fits all' approach. For example, women in rural India battle a different set of problems, involving dishonest moneylenders, fraudulent financial schemes, old-fashioned customs and lack of awareness. The same is the case of cooks and maids in cities, where they are bogged down by social pressures, preventing their involvement in money matters.
The Government on its part brings out schemes from time to time to empower women in different ways. The latest Union Budget 2015 by the Modi Government has allocated Rs. 10,351 crores towards women and child development with an aim to provide funds towards training and employment programmes for poor and 'neo middle class' women. Such moves by the Government aim to make women financially independent.

Getting women to manage money and spreading financial awareness needs to be done keeping the context in mind. One can help cooks and maids by educating them on the importance of saving and investing. Financial planners can be invited to kitty parties to share best practices in personal finance. Career oriented, educated women must understand that simply earning money is not enough; learning how to grow this is equally important.

The International Women's Day is when women across the world are celebrated and appreciated for their contribution to society. Start getting actively involved in money matters to make this Women's Day all the more special!

The author regularly writes on personal finance and financial planning. Currently, she is associated with www.gettingyourich.com, a Mumbai based financial planning firm.
First Published on Mar 9, 2015 09:32 am