Those of you in your 20s might feel its too early while those in 40s might feel it's already late. But to be honest, both aren't quite right. Here is what you should do if you have no retirement savings.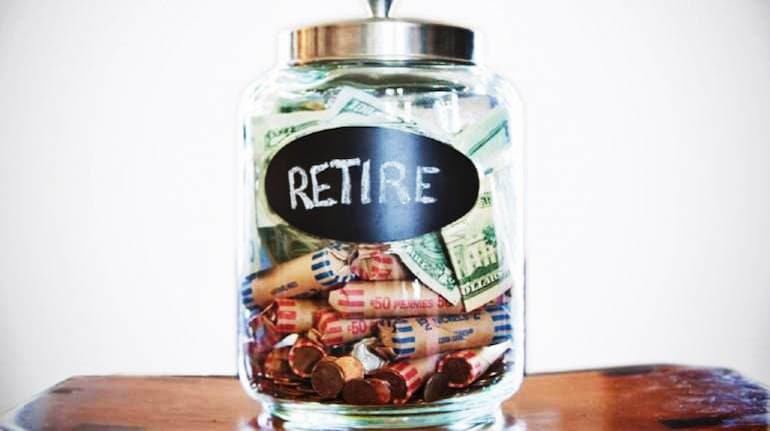 Moneycontrol Contributor


Dev Ashish
"I have no retirement savings. But now I think I should do something before its too late. But how and where exactly do I begin?"
I am sure many of you would relate to this situation.
Those of you in your 20s might feel its too early while those in 40s might feel it's already late. But to be honest, both aren't quite right. I will talk about this a little later in this article.
But if you don't have any retirement savings and wish to begin now, then what exactly should you do?
The very first thing to consider as part of your retirement savings is the EPF (Employee's Provident Fund).
This is the mandatory savings that (thankfully) happens even before you get your salary. And that is exactly why it works so well - money is deducted automatically even before it reaches you, thereby eliminating the need to take savings decisions every month. And the best part is that the employer also matches your contributions. So for example - if your monthly EPF contribution is Rs 5000, then most probably the employer will also contribute an additional Rs 5000. This doubling up of EPF contributions help bulk up the saving.
Fix this thought in your mind that EPF is only there for your retirement and nothing else. Make sure you don't touch it even when you have the option of using it when switching jobs.
EPF can be the core of your retirement savings for time being. But what after the mandatory EPF contributions?
If you are a conservative investor, then consider making extra contributions via VPF to your existing PF corpus. And if your employer doesn't offer EPF or if you are self-employed, then PPF can be the first thing that you should start with.
Both EPF (+VPF) and PPF are a good starting point and take care of retirement savings to some extent. But the returns generated aren't enough to beat inflation.
So what else can be considered?
Equity is known to deliver inflation-beating returns in the long run. So apart from your PF savings, start investing in equity mutual funds to further bulk up your retirement savings.
A combination of EPF (PPF) + SIP in Equity funds should do the trick if you are beginning to save for your retirement.
How much in debt and how much in equity is a question of asset allocation. A good investment advisor can help you take that call wisely. But if you are on your own, then keep it simple:
>
Conservative - More in EPF (+VPF and PPF) and less in Equity Funds
>
Balanced - Equally in EPF (+VPF and PPF) and Equity Funds
> Aggressive - More in Equity Funds and the minimum mandatory amounts in EPF.
Note: Some pointers on how to go about picking your mutual funds can be found here and here.
Also, ensure that you increase the investment amount every year in line with salary hikes. This is as simple as it gets.
Now allow me to come back to the point I made earlier. People in 20s might feel its too early while those in 40s might feel it's already late. As I said, both aren't quite right.
Those advocates of early saving (me included) will tell you that if you start early, the power of compounding works in your favor and helps reach a big corpus by saving small amounts. And rightly so.
This realization in itself results in many people having this guilt of not starting early enough.
But let me tell you something - it's not too late to start even if you aren't very early. How? Read on.
Suppose you wish to create a retirement corpus of Rs 6 crore by the age of 60. If you begin now aged 30, then you need about Rs 18-20,000 per month for the next 30 years. But if you wait 10 years and begin at age 40, then you need to save Rs 62-65,000 per month for the next 20 years.
It is easy to see that you need to save less if you start early.
Unfortunately, most people realize this late in life.
But fortunately, their income too would have increased by then. So their ability to invest higher amounts later on in life also increases.
So what is lost by not starting early, can to some extent be made up by investing more later.
This isn't exactly advisable but it isn't that bad if you still haven't started.
But you shouldn't delay it any longer!
Starting early works very well as you have more time to build the corpus, that too with small savings. So your future ability to save more later, shouldn't be the excuse of not starting early if you can.
Moneycontrol Ready Reckoner
Now that
payment deadlines have been relaxed
due to COVID-19, the Moneycontrol Ready Reckoner will help keep your date with insurance premiums, tax-saving investments and EMIs, among others.
First Published on Dec 6, 2018 03:33 pm