Each transaction comes with some cost or the other. However, if you are willing to take some efforts you can reduce these costs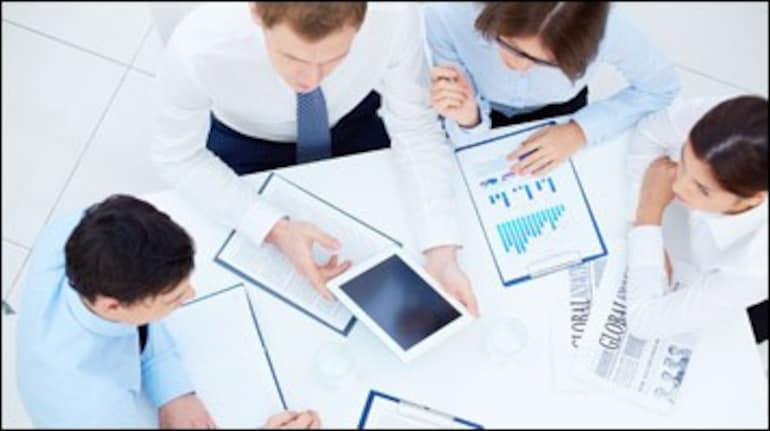 Smitha Hari

It has been oft repeated that financial planning and taking certain personal finance steps in life is critical. While this is essential, one should also realise that managing personal finance activities involves expenses. These personal finance costs are unavoidable and sometimes necessary to manage money better. But did you know that with some smart planning, personal finance costs can be reduced. Let's look at some important personal finance costs and how to reduce them:

Insurance costs: Purchasing insurance entails premium payment. While it is not possible to avoid premiums, it is possible to research options to evaluate if one can get a policy at a lower cost. However, remember not to compromise on the features and benefits. Sometimes it makes sense to choose a policy with higher benefits even if the premium is slightly more. So an intelligent, balanced view is important. Online plans can work out to be less expensive than offline plans. Further, on missing the due date of the premium, the policy will get lapsed after the grace period. This can prove to be an additional cost. Automate payments to avoid this situation.

Consider consolidating policies and evaluate if the premium paid for a policy is commensurate with the benefits received. Traditional policies can work out to be more expensive; so you may be better off cost-wise if such expensive policies are discontinued. Evaluate your needs, what you already have and what you are paying for the insurance. Take the help of a professional, if needed.

Investment costs: To reduce the cost associated with mutual fund investing, one can opt for direct plans of mutual funds. If one invests in direct equity, there is a need for a brokerage account. In such cases, one should research the market for low brokerage options. It is important to evaluate the pros and cons of the options. A few years back SEBI introduced the Basic Service Demat Account (BSDA) which is like a no frills bank account. The annual maintenance charge for this account is nil if the investments held is less than Rs. 50,000 and is Rs. 100 if the investments held is between Rs. 50,000 and Rs. 2 lakhs. This is much lesser than the charges levied on a normal demat account. Further, investors generally deploy funds in mutual funds based on the advice from financial planners or third party analysts. While this may be good, it is important to do your own analysis. Exit loads, taxability status and expense ratio of mutual funds are some important factors which can affect overall costs of investment, and these must be evaluated carefully before making the choice of investment.

Management of bank accounts and credit cards: Even a simple savings account is associated with different fees and charges such as non maintenance of minimum balance charges, ATM charges, transaction fees in other branches, etc. Remember to be prudent in how timely you repay your credit card outstanding each month. A fall in credit score may not result in cash outflow, but will definitely impact borrowing ability. Banks will either refuse to lend or will charge a higher interest rate if the credit score is poor. By paying a small amount to the credit bureau, one can access his credit report and take necessary action to improve his credit score and thereby avoid these larger costs. Also, pay EMIs and credit card bills on time to avoid late payment fees and exorbitant interest charges. A good way of eliminating such slippages is to automate payments by giving a standing instruction to debit the bank account.

Sometimes, people maintain multiple accounts of the same nature - be it bank accounts or demat accounts or credit cards. Evaluate if the different accounts are really needed, as an increase in such accounts means an extra cost and an increase in time to manage these as well. It may also not make sense to shift from one service provider to another merely on the back of short term benefits, as this may prove to be expensive over the long term. It is therefore not recommended to tinker with accounts without evaluating the benefits and drawbacks of all options.

Costs associated with filing income tax (IT) returns: It is a must to file IT returns and one cannot avoid this. A decade ago, people had to largely rely on chartered accountants for this. In return, they paid an annual fee to the chartered accountants. Today, it is possible to eliminate this cost by filing IT returns yourself on the Income Tax department's website. The process is quite simple and easy to follow. One can also take the help of online portals, who will help with the details for a cost, which is lower than what most chartered accountants charge. When IT returns are not filed on time, a penalty is charged, which is again an extra cost. It is important to file returns on time to avoid this.

Costs associated with drafting a will: Estate planning is an important part of financial planning. A lawyer will charge a substantial amount as fees for drafting a Will. An alternate, comparatively low cost option would be to draft a Will using online Will drafting websites. This is mostly in the 'Do it yourself' mode, wherein on giving all the relevant particulars, the websites will help in drafting the Will. However, if you are not comfortable with online websites, you can draft your own Will and only take an opinion from the lawyer, instead of availing his services for complete Will drafting. This will lower the costs.

Digital signatures: A digital signature is a way of authenticating an electronically transmitted document. Today, in India, the use of digital signatures is limited and people don't get to use one when buying insurance or making an investment online. As a result, there is huge paperwork, resulting in high costs and time. As more and more people move to buy digital signatures, service providers can be pushed to shift to this mode. Although this will involve an initial cost, it can reduce recurring personal finance costs over the long run.

Lowering personal finance costs is both important and desirable. Nevertheless, in some cases, an individual may not be equipped to undertake the personal finance task himself. Sometimes, individuals may not be comfortable with opting for 'Do it yourself' options and may want the help of a professional. It is therefore recommended to take a balanced call between the quality of personal finance transactions and the cost involved to conclude the same.

The author regularly writes on personal finance and financial planning. She is associated with www.gettingyourich.com, a Mumbai based financial planning firm.
First Published on Oct 14, 2015 06:16 pm