There are various factors that influence a credit score, major being - payment history, credit utilization ratio, length of credit history, type of credits (secured v/s unsecured) and number of inquiries.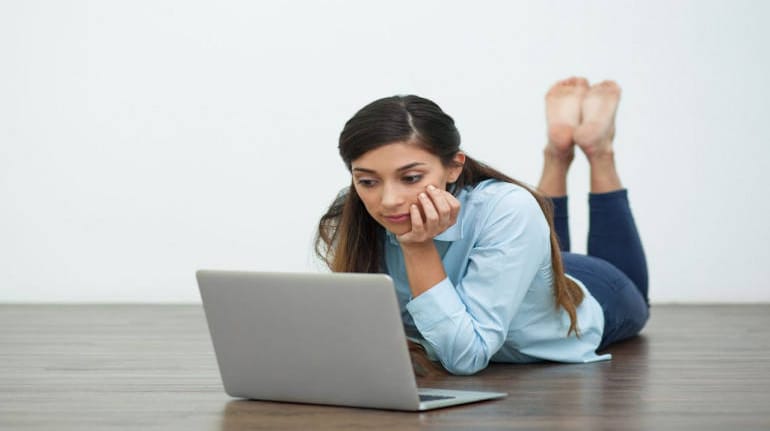 Aditya Kumar
Everybody has that one friend who conveniently forgets to repay borrowed money or their share for the previous outing. We are all familiar with the tendency to lie through one's teeth (Sorry, I don't have cash at the moment.) when that friend asks if he/she can borrow from you. Because we have reasons to doubt their credibility! Lending institutions (banks, NBFCs and MFIs) are the same. If you cannot convince them of your credit worthiness (by a good credit score and not by words), they won't lend to you and would be more upfront about it.
All customers who have ever owned one or more credit cards or taken any type loan (auto loan, home loan, personal loan etc.) have credit history with each of the four credit bureaus in India; TransUnion CIBIL, CRIF High-Mark, Experian and Equifax. These credit bureaus take into account various factors to predict the possibility of a customer going delinquent in the next 12 months. The prediction is a direct outcome of data on various trade-lines (credit cards, loans) submitted to them by lenders on a weekly/monthly basis. It is denoted by a score, known as 'Credit Score', ranging from 300 to 900. It saves lenders the trouble of scanning your credit report word by word. To procure unsecured loans like personal loans, almost every bank insists on a score of 750 and above.
Factors that influence a credit score:
• Credit utilization ratio
• Length of credit history
• Type of credits and their diversity
• Number of inquiries
How does a drop in credit score impact loan applications?
If you have ever tried to take a loan, then you must know by now that your credit score can make or break your application. Not all of us are fortunate enough to have exorbitant amount of money to pay for things in one go. We all face situations when we don't have any other option but to apply for loans in certain situations (wedding, medical emergency, credit card refinancing and travel among others).
According to TransUnion CIBIL, India's leading credit bureau, 79% of loans approved are for individuals with a score higher than 750. Did you know that many top companies in India now weigh their job applicants' credit history as part of the recruitment process? Don't be dejected though. Sustaining your admirable score (of 750+) is possible as long as you tackle the process patiently and consistently.
There are various factors that influence a credit score, major being - payment history, credit utilization ratio, length of credit history, type of credits (secured v/s unsecured) and number of inquiries. More inquiries represent credit hungry behavior and can have a negative impact on score.
Maintaining a Credit Score of 750+:
Check your score frequently (at least every quarter). It is common to get complacent when one attains a credit score of 750. But you shouldn't.
The score can be affected due to the following reasons:
On account of errors: If you find any mismatch of information or slight error in your report, notify the bureau as well as the lender concerned immediately to correct them. How will you dispute the errors if you are not even aware of it? You are entitled to get one free credit report per annum and this is your chance to clear inconsistencies and errors that can bring down your credit score. All credit bureaus have their own dispute resolution teams and are quite responsive and efficient. Once the errors are rectified, the score will move up automatically.
Insufficient exposure to credit: This can happen if you are relatively new to the credit world (less than 6 months). In case of borrower being new to credit, i.e. (-1 customer in banking or credit parlance), he/she should start with getting at least one credit card, one secured loan (gold loan or home loan) and one unsecured loan (personal loan). It is imperative that the borrower ensure timely monthly repayments on all these. This will help the customer to build a good credit score over a period of time.
Defaults: Customers who have defaulted on EMIs or dues and have a credit score less than 750 (say, 625) should mainly focus on clearing all their dues and procure closure certificates from his/her lenders. This will definitely improve your credit score. Meanwhile, the customer should also open a mix of trade-lines. We understand that getting another personal loan or credit card at this point would not be possible. Hence the best bet here is to get a secured loan (gold loan/house loan) to diversify the trade mix, which will in turn result in a positive movement of score.
Summing up:
It is quite important to manage your credit health, since credit score and credit report have become an integral part of our lives today. If your current score is 750 and above, it shows that you have been a 'good' customer as you diligently paid your debts and EMIs on time. Remember, once a late payment or missed payment is conveyed to the credit bureaus, the negative remarks stay on your credit history for up to 7 years. So keep up the good work and follow a simple and systematic approach towards achieving the goal of 750+ credit score.
The writer is Founder & CEO Qbera.com
First Published on Apr 12, 2017 02:19 pm