Securing your daughter's future is your responsibility. But you are not alone at the task. Various dedicated schemes floated by central government and state governments can be availed of, in addition to other savings options to build a kitty for your daughter.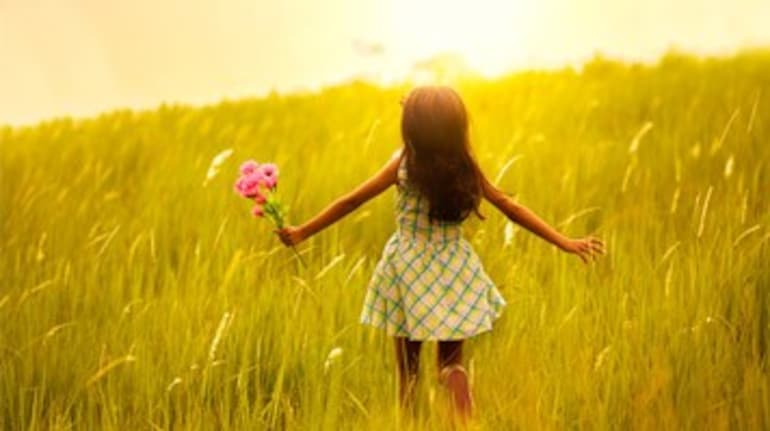 Smitha Hari

India has for long been known for gender discrimination and prejudice against women and girls. Violence and inequity exist across all stages - from infancy to early childhood and from adolescence to life after marriage. For example, while unequal access to education, health and nutrition plague the girl child before marriage, issues such as dowry and violence against women are present in the later years. Successive Governments over the years have realised the importance of the fair sex to the nation's development and have introduced several schemes and measures. However, lack of proper implementation and other issues have prevented these steps from fully resulting in a benefit to the society.

It is often seen that there is a pronounced gender divide with relation to issues such as nutrition, health, hygiene and education, and girls are often made to sacrifice what is due to them. Financial planning for the girl child spans across all these various requirements including marriage. The Modi Government when it was elected to power last year has stressed on the importance of the girl child and plans to launch different schemes for this purpose. The recently launched 'Beti Bachao Beti Padhao' campaign with an initial corpus of Rs 100 crores aims to celebrate the girl child and facilitate her education. The programme aims to prevent female foeticide, improve nutrition, enable education and give a safe environment for the girl child.

Schemes have been introduced from time to time, both at the Central level and in different states at the State level for the girl child. The following are some such schemes:
• The Dhanlakhsmi Scheme is a conditional cash transfer scheme by providing staggered financial assistance to families to retain the girl child, educate her and to prevent child marriage.
• Rajiv Gandhi Scheme for Empowerment of Adolescent Girls launched in 2011 aims to improve health and nutrition of adolescent girls, promote awareness on sexual health, family and child care, promote vocational skills and provide guidance on public services.
• The Ladli Scheme in Delhi aims to ensure proper education to the girl child and make her self-reliant. Periodic payments are made by the Government in the name of the child and this is redeemed when the child reaches 18 years, provided she has passed 10th Standard.
• The Bhagyalakhsmi Schme in Karnataka gives the child health insurance cover and annual scholarship in each class of study, till class 10. At the end of 18 years, the beneficiary is also paid a lumpsum amount.
• The Bangaru Thalli scheme by the Government of Andhra Pradesh supports the girl child from birth to graduation, providing financial assistance.
• Banks and insurance companies also have specific schemes for the girl child. For example, Punjab National Bank has the PNB Balika Shiksha Fixed Deposit Scheme which works on the National Scheme of Incentives to Girls for Secondary Education. A sum of Rs. 3,000 is deposited as a fixed deposit and this can be withdrawn when the girl reaches 18 years. All girls who pass class VIII from Kasturba Gandhi Balika Vidyalayas and SC/ST girls who pass class VIII and enrol in State or UT Government schools are eligible for this. As an example of an insurance scheme, the Bhagyashree Child Welfare Policy of New India Assurance provides insurance cover to one girl child in a family, who either loses a father or mother due to accidental death.

Similarly, each state has different schemes meant for different areas of development of the girl child. While it may seem that the issues concerning the girl child are prevalent only among the poor, the reality is that this seems to exist even among the well-to-do in the country.

Planning for the health, education and marriage of the girl is very important to make sure that they are not compromised. Long term goals such as higher education and marriage should be planned for using long term investments. Ideally, investing in a diversified equity mutual fund in the form of Systematic Investment Plan (SIP) for the long term is recommended. However, not everyone wishes to take high risk on important goals. In such a case, one can also opt for safer instruments like the Public Provident Fund, which has a lock in of 15 years.

Another long term investment scheme which was recently launched by the Government and which is specifically meant for the higher education and marriage needs of the girl child is the Sukanya Samriddhi Account (SSA). This account can be opened in a post office or a public sector bank. The minimum and maximum deposit amounts are Rs. 1,000 and Rs. 1.5 lakhs a year. The interest paid is 9.1% per annum. However, the investors should note that this interest rate is not fixed and will change every year depending on the Government notification, similar to PPF. The account can be opened till the girl child becomes 10 years old. There is a lock in period of 21 years or till the marriage of the girl. While the interest rate seems to be attractive for a long term investment, it needs to be remembered that this is a new concept and requires further clarity. Further, taxation aspects on this investment are still unclear and it is expected that the Union Budget, 2015 will give more information on this.
Short term needs of a girl child such as nutrition, health and schooling must be met with her parents' income. In case of a short fall, one should take scholarships and other merit based financial awards which can address the need for cash outflow.
Spending for the child is important for her well being and development. Therefore, adversities such as loss of job or fall in pay should not affect these critical goals. One should first build a sufficient emergency corpus and buy adequate amount of life and health insurance to cover risk and meet such uncertainties. These are the first few essential steps to be taken, while planning financially for the girl child to build a healthy and educated India.

The author regularly writes on the personal finance and financial planning. She is currently associated with www.gettingyourich.com, a financial planning firm.
First Published on Feb 10, 2015 12:34 pm