Parents have always taken care of us and our needs. But as they grow older, they need a helping hand in many aspects of life- the financial aspect being an important one.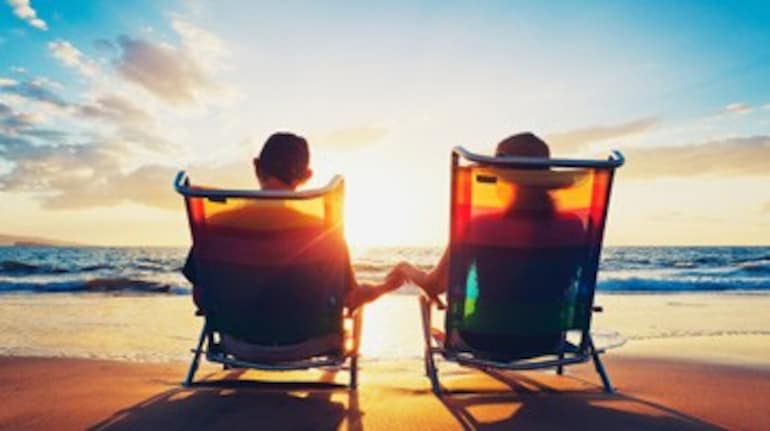 Vidya Kumar

Your parents have always given their best to take care of you, protect you, nurture you and provide for your needs. But at some point of time, a role reversal happens. You have to step in and take the responsibility of helping them or advising them. It can happen in financial matters as well. Emotions can run high for both parties if this is not tackled sensitively. The parent might be stubborn to admit that he/she needs help. The young generation might already have lot of demands on his time and energy and this would be added responsibility. There are many people who probably earned well but did not manage their money well to help them sail through retirement. Some parents might not have enough money. Some parents might have too much money but do not know how to manage it. Some might have planned for 10 years after retirement. But with increasing life expectancy, they might fall short of finances. Whatever the case, they all need help. Since it is an emotional subject, it has to be trod carefully -

Start having conversations on their finances – One should initiate conversations about financial matters. Parents might not be comfortable sharing information that they do not have enough money or they might be uncomfortable to admit that they have made mistakes. One can talk about his or her own financial matters and concerns and ask them how they managed these issues. Generic conversations around long term financial stability and investments should be made and then one can get information on parents' financial status. This will help one know if his/her parents need help or guidance.

Ensure that you have your own financial plan – Before you manage your parents' financial matters, you should have your financial plan in place. It should be detailed out and list out short-term and long-term financial goals. If you plan to help your parents financially, that has to be listed in your financial plan with details such as financial aid, duration of help and how you plan to transfer the money to them. Making your own financial plan will shed light on your financial status and how much help you can provide.

Documentation – It is important to document all information related to finances. Document the information that your parents give you on their finances. Ensure bank statements, PPF statements, demat statements and other investment related information are updated and accurate. Insurance policy details, bank account details, tax returns, locker details, auto debit details, will, lawyer details, financial planner details, doctor's information, medicine list etc. should be documented and easily accessible. Many people of the older generation are scared to work on the computer or access the internet for financial transactions. You may offer them some hand-holding to do online banking, automatic bill payments. They can sit in the comfort of their house and do their tasks in a safe manner and will also feel good that they are internet savvy.

Create a budget and an investment plan – If your parents are not maintaining a budget or their investments are not planned well, you can help them. Create a budget. Show them their income and expenses. The knowledge will help them to plan their expenses better. You can suggest investment avenues to them which will help them earning more income. The investment plan should be such that the investments are made in lower risk investment options, returns are optimum and regular and the investments are easily accessible for withdrawal or any other changes. The investment avenues have to be low risk options like Senior Citizens Savings Schemes, Fixed Deposits, Pension Plans. Some amount of money can also be invested in mutual fund schemes that are high from a safety and liquidity perspective and blue chip equities depending on current financial status. All investments should have nominations. You should revisit and review the investment plan regularly and involve your parents in the decisions being made.

It is important that they have health cover. Try to get medical insurance for them as early as possible as it is difficult to get health insurance as one gets older or get health problems.

Take help of a professional – Some people might be very busy or living far from their parents. Some might not be confident of handling money matters for their parents. In this case, financial planners can be hired to take care of financial planning for the parents. One has to be in touch with the planner regularly so that one is aware of the parents' financial status and take steps accordingly if required.

Look for signs that indicate that your parents need financial help – Parents might not admit that they need help. They might not want to be a burden on their children. One should look for signs that indicate that parents might need some assistance. If there are too many unpaid bills or mistakes in forms filled or in writing cheques, it means they might need help. If they start forgetting things or the financial documentation is a mess, they need help.

Estate Planning – The parents need to plan their estate however big or small they consider it. It has to mentioned clearly as to who will take over the assets and liabilities after their death. Estate planning includes -
1. Creating a will
2. Setting up power of attorney
3. Managing Taxes
4. Documenting how the assets would be distributed among legal heirs.
5. Donations if any to be made

If your parents are uncomfortable talking about these matters with you, you should encourage them to talk and finalize them with a professional. Before you dive deep into your parents' financial life, you should discuss with your siblings so that there are no acrimonious discussions later on.

It is not easy for parents to take help from children or give away control. It is a delicate situation. It is not easy for children to step up to take responsibility for their parents financial matters. You need to go with it slowly and gradually and try to be as professional as possible. You should give their best interests top priority while handling their financial matters. You should accommodate their choices and decisions as well and not be too judgemental about it. The best thing you can take away from this exercise is to learn how to handle finances of your retirement years and ensure that you do not make the mistakes that they might have made. You can start working on your financial plan to ensure your retirement is secure.

The author writes regularly on personal finance and financial planning. She can be reached at vidya@gettingyourich.com.
First Published on Aug 7, 2015 09:39 am