Financial Planning is concerned with quantitative planning, dealing with income, expenses, assets and liabilities of an individual. On the other hand, Financial Life Planning deals with both qualitative and quantitative aspects, and marries the 'life' aspect with the 'money' aspect.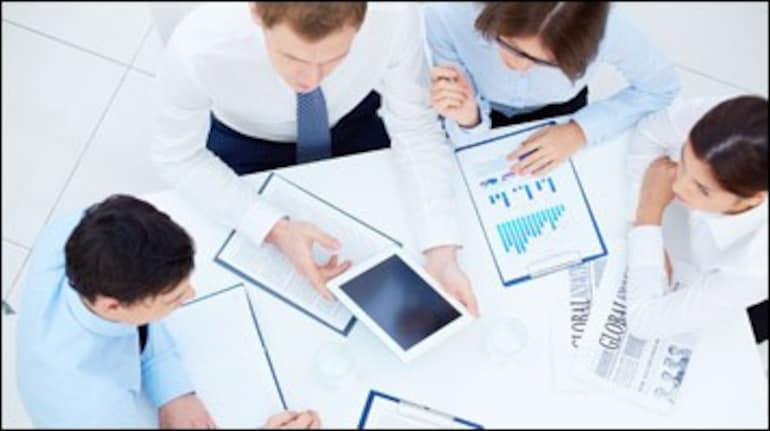 Smitha Hari

Have you thought about what all you would want to do if you had unlimited money with you? Probably yes - Buy a bungalow? Buy a very expensive car? Go on a world tour? Educate your kid at the most expensive university in the world? And…. what else? At some point in time, there will be stop to what you can think of, right? Rightly yes, because no one can have an endless stock of money. But more so because the goals and money needed are measured side by side. That is in essence financial planning, where we estimate the money needed for the critical goals and suggest how much you need to save to get to these goals. But what if you would have to look at it in a slightly different manner? What if you list down your dreams first (both materialistic and non materialistic) and then prioritize your time and money to achieve this? What if you thought of what makes you happy and try to do that, rather than engage in pure numbers based Financial Planning? That is Financial Life Planning.

We agree that money is important in life and almost every other goal is relatable to money. But then, it is also true that money cannot always buy you happiness. For example, if you want to spend quality time with your family and this gives you happiness you don't really have to go on an international vacation to achieve this. A quiet dinner or a family picnic to the neighbouring park can also give you quality time. We are not for a minute undermining the importance of money. But measuring all your goals and happiness in general with money may not really give you happiness.

Financial Life Planning in essence concentrates on this aspect - on understanding the client's dreams, aspirations, fears and concerns regarding life, and helping him realise these dreams or overcome these challenges. So while Financial Planning deals with pure numbers measuring a person's income, expenses, assets and liabilities, Financial Life Planning deals with what the person does which gives him real happiness.

You may be really wealthy and earning a lot of money, but may not be doing what makes you really happy. A simple example would be the case of an individual who is the CEO of a multinational company earning in crores, but may be having multiple health complications because of his poor lifestyle. He may be finding short term solutions to his health problems by spending a huge amount on medicines. But the bottom line is that he is unfit and as a result does not enjoy good health. Financial Life Planning helps him prioritize this goal and chalks out a plan for him to get there.

Take another example of an individual who is not so rich, but holds 'education of the girl child' as a cause close to his heart. However, he never did anything about it or worked towards achieving his dream as he thought he could not afford it. When he engaged a life planner, he realised that the other goals in his life and his dream were closely interconnected, as he would only find peace when both are realised. He started working towards this and his life planner helped him re-organise his money life to achieve his real priorities in life.

While Life Financial Planning is relatively new in India, many financial planners in the US practice this, where it first originated. The life planner helps you clarify your priorities, values, dreams and concerns, considers the qualitative aspects and then marries this with the numbers aspect, unlike normal Financial Planning which deals only with numbers. Therefore, a 'LIFE' characteristic is brought into the planning process.

Financial planners who devote ample time to clients and deliver customised solutions sometimes talk about such life aspects in the course of their discussions. But life planners usually use tools and processes to achieve this and also help in carrying out the recommendations. As clients come up with their priorities and life planners only help them steer their objectives towards this, implementation of the plan is usually quicker and done with more enthusiasm, compared to a financial plan. Discussions are more proactive, and clients are able to look at the whole plan from their 'frame of mind' and not the planner's frame of mind. The approach is more holistic in nature and in a way, it connects life and money. That is, both the qualitative and quantitative aspects are focussed upon.

Like Financial Planning, Financial Life Planning also comes at a cost. However, as Financial Life Planning deals with several dimensions and involves more time in planning, the cost for this is higher than that charged for normal Financial Planning. This would again depend on the planner and the client. Experts believe that although Financial Life Planning is meant for everyone, its importance is generally appreciated when one nears retirement, as other financial goals take importance when one is younger.

As a concept which is gaining popularity in India and around the world, Financial Life Planning could become more sophisticated and scientific going forward, with systems and processes coming into the life planning process. It won't be long before financial planners offering ready-made, off-the-shelf solutions will be required to include a 'life' angle and offer more customized solutions to customers.

The author regularly writes on personal finance and financial planning. She is associated with www.gettingyourich.com, a Mumbai based financial planning firm.

Partha Iyengar, a senior life planner, also contributed to this article.
First Published on Jul 23, 2015 05:04 pm