Slowly, cryptocurrencies are coming under the regulatory net in order to check misuse.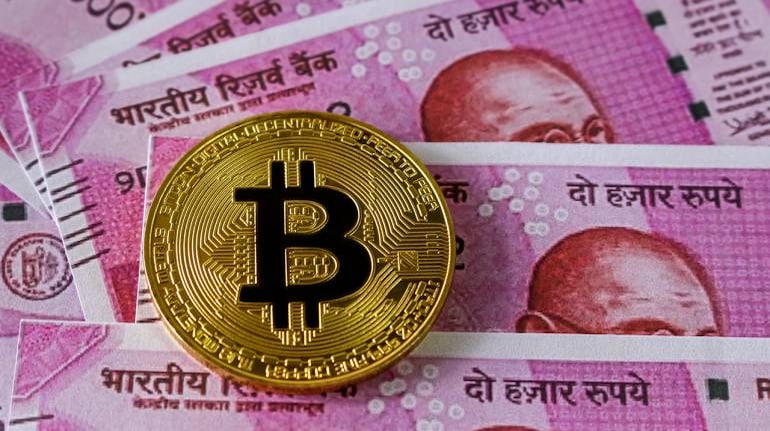 Kanishk Agarwal
A cryptocurrency is a digital currency created and stored electronically. Unlike monetary currency, the supply of cryptocurrency is not determined by any central bank or authority and the network is completely decentralised.
Slowly, cryptocurrencies are coming under the regulatory net in order to check misuse. Japan recently became the first country to regulate cryptocurrencies; the US is quickly laying down regulatory guidelines, the UK and Australia continue to work on the formalities while China has recently banned Initial Coin Offerings (ICO) due to various reasons, including various ICO scams around the world.
Though India plays a relatively small role in the global cryptocurrency market, only about 2% of the global cryptocurrency market cap, the RBI has warned about the potential financial, legal, customer protection and security-related risks in cryptocurrency, amidst prevalent media rumours of RBI launching its own form of cryptocurrencynamed Lakshmi. The recent action of conducting survey by the IT department over all the major exchanges has also triggered issuance of income tax demand notice by the department to the users of these exchanges.
The global cryptocurrency market cap which had crossed $650 billion the week before, declined to $480 billion this week. Thus, the rapid proliferation of the cryptocurrency ecosystem in India with its benefits removing the limitations of the monetary system, and being volatile at the same time, has left the future of the Indian market uncertain.
FUTURE POSSIBILITIES:
1) Kolonial, a vintage themed pizzeria in Mumbai's Worli area, became the first restaurant in the country to accept Bitcoin payments back in 2013. In 2016, Suryawanshi restaurant in Indira Nagar, Bengaluru became the second eatery to do so. This year, the list is predicted to witness rapid growth, with Suri Andhra Mess in Taramani becoming the first restaurant in Chennai to do so. However, the recent circulars of RBI and statement of finance minister that it is clearly not a currency has left people admit as whether to accept cryptocurrency as a payment or not.
2) Some of the biggest companies in the world have announced that either they already are/will soon be dealing in bitcoin including Ernst & Young (EY) Switzerland, Deloitte, KPMG, CME Group, PwC and Nasdaq! This increases the chances of a secure and hopeful future for Bitcoins.
3) As of now, only a few merchants are accepting the currency. You can buy air tickets on Flybits, while Pocketbits supports popular sites by paying them in fiat currency,such as Amazon and Myntra. But the number of merchants being added to the list seems to be growing everyday.
4) While banks aren't going anywhere anytime soon, the way we think about money is slowly changing. Inflation is going to matter less if you've already pre-brought your favourite subscriptions for the next decade.
5) Transactions made with bitcoins don't involve middle men. Statistics show millennials prefer to invest in products that they consume, care about, as well as those with great social message.
FUTURE IMPOSSIBILITIES:
1) The transfer is instantaneous and money once sent is sent. It's impossible to reverse a transaction the way a bank can.
2) It's an extremely volatile market that dips every time a government (China, South Korea, etc) bans cryptocurrency per se or a by-product of cryptocurrency i.e. Initial Coin Offerings (which are basically the IPO version of cryptocurrency).
3) Unlike other investment avenues, cryptocurrencies are not regulated by government entities or banks. If you get ripped off in a bitcoin transaction, it is impossible to get the money back, even the police officials are unable to help as it is not recognised as currency.
4) One major hurdle in the path of Indian investors, who are interested in investing in cryptocurrency, is the confusion about its legal status. While they haven't been declared illegal, cryptocurrencies are not recognised by the Reserve Bank of India (RBI) or any other authority in India, as a 'currency'.
5) It is much more difficult to track illegal activities in the cryptocurrency space, such as increased chances of money laundering and financing of terrorism. This risk also lowers the chances of cryptocurrencies becoming mainstream in India, leaving the future of the market mired in uncertainty.
6) The GST tax regime is struggling in its own implementation and addressing the area of cryptocurrency dealing or mining operations looks farfetched but the authorities do not take a minute to impose duties and penalties even if no tax regime to deal with such subjects are there.
The writer is Founder of CriTaxCorp & Advocate
First Published on Jan 5, 2018 10:43 am