Alok Patnia explains government's five point agenda for personal taxation in India.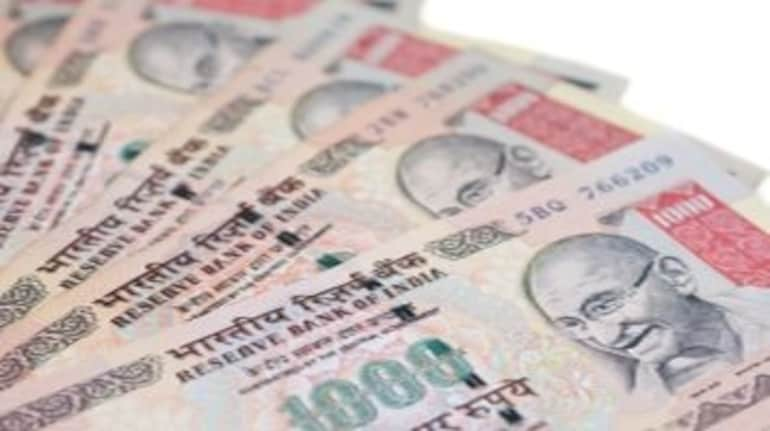 Alok Patnia

With huge amount of investments in the rural sector and relief for small tax payers, Union Budget 2016 was largely pro-rural and pro-poor with focus on the rural sector, electrification and infrastructure.

Finance minister Arun Jaitley laid the target of containing India's fiscal deficit to 3.9 per cent this fiscal year, 3.5 per cent in FY17 and 3 per cent in FY18 and emphasizing on three priorities namely strengthening India's firewalls by ensuring macroeconomic stability and prudent fiscal management; driving growth through domestic demand; and reforms to boost economic opportunity.

On the other hand, budget also catered to the expectations of the individuals. Despite unchanged tax exemption limits, tax slabs, the budget did tend to address the deduction limits and unwind the India's Tax Amnesty Scheme. The Budget tends to be of interest to the individuals by bringing:

1. Relief to small tax payers
2. Measures to moving towards Pension Society
3. Measures for Promoting Affordable Housing
4. Reducing litigation and providing certainty in taxation
5. Simplification and rationalization of Taxation

Relief to Small Tax Payers:

While there has been no change in the tax slabs, some relief for small resident tax payers comes in the form of a tax rebate enhancement under section 87A, from Rs 2,000 to Rs 5,000 with income not exceeding INR 5 lakh per year.

The deduction under section 80GG for individuals, who do not own a house and also do not get any House Rent Allowance from an employer, is proposed to be increased from Rs 24,000 per year to Rs 60,000 per year, a big relief to those who live in rented houses.

A significant relaxation for small business, freelancers and professionals has been proposed in the budget by revising the limit of turnover under the presumptive taxation scheme from Rs 1 crore to Rs 2 crore. So U/S 44A (presumptive taxation method) of the Income Tax Act, anyone with a business of Rs 2 crore can presume an income of 8% and would not require maintaining books, profit & loss statements or audits. Professionals with gross receipts up to Rs 50 lakh can now avail the benefit by paying tax at 50% of gross receipts.

Now NRIs who do not have PAN cards would not be subjected to a higher TDS of 20% if they submit alternative document.

However, super rich will have to pay more tax in the form of surcharge. The Surcharge has increased on income above Rs 1 crore, from 12% to 15%. FM has proposed to introduce Section 115BBDA to provide for 10% income tax on gross amount of dividends for taxpayers whose annual dividend income exceeds Rs 10 lakh.

Measures to moving towards Pension Society:

To bring about parity in New Pension Scheme and other retirement schemes, the government has decided to impose tax at the time of withdrawal on 60% of the interest on the contributions made after April 1, 2016, to EPF and other schemes. However, there would be no tax on the 60 per cent if it is invested in annuity (pension) products for earning regular income.

This is in line with the National Pension System (NPS) and other pension plans where the government has proposed to exempt 40 per cent of the corpus from tax at the time of withdrawal.

Similarly, in case of superannuation funds and recognized provident funds, the same norm of 40% of corpus to be tax free will apply in respect of corpus created out of interest on contributions made after 1 April 2016. Further, the annuity fund which goes to the legal heir after the death of pensioner will not be taxable in all three cases.

Also, to mention Public provident Fund (PPF) has remain untouched i.e., PPF is still tax-free at all level.

Measures for Promoting Affordable Housing for Individuals:

The Finance Minister announced an additional tax relief of Rs 50,000 per annum, on a loan of Rs. 35 lakh in 2016-17 for the first-time home buyers, provided the house cost does not exceed Rs. 50 lakh. Taking into consideration the increase in the cost of housing units, this is a welcome change brought by the Finance Minister.

The Budget has also proposed service tax exemption on construction of affordable houses up to 60 sq m under any government scheme.

Major push to affordable homes would encourage investors and people in general to participate in real estate growth and leverage on benefits on the proposed scheme.

Reducing litigation and providing certainty in taxation:

Notable measures have been taken to provide certainty in taxation regime, simplification and rationalisation of taxes and reduce tax litigation.

Some of the measures proposed are the Income Tax Declaration Scheme providing a limited compliance window to declare undisclosed income and assets, Direct Tax Dispute Resolution Scheme to reduce the backlog of cases stuck in appeal and realize tax arrears; waiver of interest and penalty for settling indirect share transfer disputes, rationalization of penal provisions and other administrative measures.

Proposal includes procedural simplification in areas like the rationalization of the withholding tax provisions, exemption from the requirement of non-residents having to obtain PAN to receive payments without penal withholding, legal framework for paperless assessments, speedy disbursement of refunds out of appeal effect, etc.

In light of above benefits, budget could be seen as an economic growth booster & promoter of individual development. In conclusion, Budget can be seen as impressive and sets the tone for course correction, both at the fiscal as well as the regulatory front.

Alok Patnia is the founder of Taxmantra.com and he can be reached at alokpatnia@taxmantra.com


Moneycontrol Ready Reckoner
Now that
payment deadlines have been relaxed
due to COVID-19, the Moneycontrol Ready Reckoner will help keep your date with insurance premiums, tax-saving investments and EMIs, among others.
First Published on Mar 4, 2016 11:00 am