While finance minster displayed good endeavors to maintain country's journey on path of fiscal consolidation, he disappointed big businesses who expected to see FM snip corporate tax rate.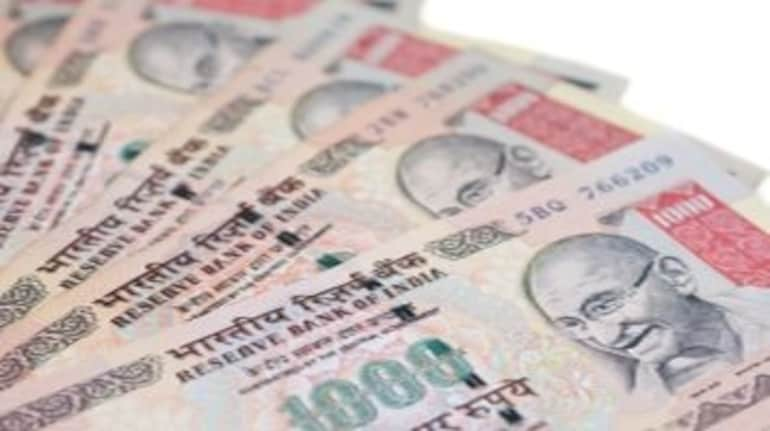 Jignesh Shah
Capital Advisors

We are in volatile times. All over the world the things are not looking good. Under the shadow of global economy which has multiple fractures – hike in Federal Reserve Rates by USA, slowing Japanese economy backed by ageing issue, variety of European problems - from slowdown austerity measure in Greece to France willing to exit from Euro to Britain Exit from Euro (Brexit), geo-political problems with tussles between South and North Korea, Syria and Mid-east countries, Indian economy has been languishing for last few quarters.

This is exactly time, when Indian economy needed right prescription from Doctor. Hon'ble Finance Minister fared well on most of challenges which were in front of him while presenting Union Budget 2016. The government chose macro stability over growth, delivering a positive surprise by sticking to its fiscal consolidation roadmap.

The government expects to meet its fiscal deficit target of 3.9% of GDP in FY16 and proposed to maintain its 3.5% target for FY17. This is a positive surprise against market expectations of a fiscal slippage and also in contrast to the arguments set out in the economic survey. This was well received by Debt market with softening of 10 year yield by 20 bps. The government has maintained the fiscal deficit target of 3% for FY18. However, in his speech the Finance Minister proposed setting up a committee to review the FRBM (Fiscal Responsibility and Budget Management) Act. He stated that it may be prudent to have a fiscal deficit range for the medium term, instead of explicit year-wise targets, in order to create policy space to deal with macroeconomic developments.

Let's look at other announcements –

Gross borrowings: Gross market borrowings are slated to rise to INR6.0trn in FY17 from INR5.85trn in FY16, while net market borrowings are pegged at INR4.25 trn, up from INR4.0 trn in FY16, lower than expected (mkt expectation was INR 4.4 trn).

Credibility of the fiscal arithmetic: We think the fiscal assumptions are quite reasonable on revenue growth numbers, it looks quite optimistic on asset sales (disinvestment numbers). Disinvestments and strategic sales are pegged at INR 565 bn (versus INR 253 bn in FY16), while revenue from the telecom spectrum (under the communication category, which includes past arrears and fresh auction receipts) has been budgeted at INR 990 bn (versus INR 574 bn in FY16). We see some challenge in achieving these numbers. Compared to that, gross tax revenues have been budgeted to rise only 11.7% y-o-y in FY17 versus 17.2% in FY16, which could be higher. On nominal GDP, the budget has assumed 11% growth in FY17 versus 8.6% in FY16, which we think is reasonable.

Key focus areas: The nine pillars specified by Mr. Jaitely are – agriculture (irrigation, e-platform for unifying wholesale markets, crop insurance), rural sector (rural roads, RURBAN clusters, rural electrification, subsidized cooking gas to households below the poverty line, higher allocation for rural employment scheme), social sector, education and job creation (Higher Education Financing Agency); infrastructure investment (higher allocation to roads, modernization of ports and airports), financial sector reforms(bankruptcy bill, RBI Act amendment to set up a monetary policy committee, amendments to the SEBI Act to introduce new products in commodity markets), governance and ease of doing business, fiscal discipline and tax reforms.

While finance minster displayed good endeavors to maintain country's journey on path of fiscal consolidation, he disappointed big businesses who expected to see FM snip corporate tax rate. The finance minister in his last Budget had said he plans to cut corporate tax rate from 30 per cent to 25 per cent gradually starting 2016-17, while phasing out and rationalizing incentives and exemptions. He also passed on the chance to cure the economy's several pressing pain points such as solving the bad loans of public sector banks. Indeed, at Rs 250 Bln, the budgeted allocation for bank recapitalization is seen as too low for fixing a key problem in the economy and certainly for the capital markets today. With higher securities transaction tax (STT) and imposition of a dividend distribution tax of 10%, at the hands of those earning (Individuals, HUF and Partnership Firms) beyond an income of Rs.10 lacs, he also had some negative surprises for the stock markets. The benchmark indices—Sensex and Nifty—fell over 2 per cent intra-day as he neared the end of his Budget speech but recovered later only to close the day down, approx. 0.6 per cent.

In any case, Budget becomes a non-event in few days. Market finally reflects corporate earnings growth and the same remains challenge for corporate India and for finance minister, as well.

Under this environment, BJP's second full term Budget served right medicine for stability and fiscal consolidation, but offered very mild dosage of medicines for full swing recovery and much needed economic growth.


Moneycontrol Ready Reckoner
Now that
payment deadlines have been relaxed
due to COVID-19, the Moneycontrol Ready Reckoner will help keep your date with insurance premiums, tax-saving investments and EMIs, among others.
Get best insights into Options Trading. Webinar by Mr. Vishal B Malkan is Live. Watch Now!
First Published on Mar 1, 2016 03:46 pm