Valentine's Day need not be an expensive affair. Here are some tips to make your valentine feel special without spending too much money.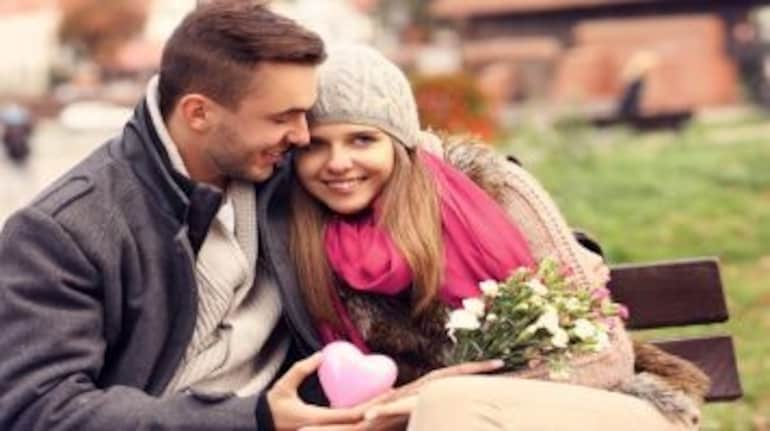 Ayush Bhargava
Cards, Flowers, Cakes, Perfumes, Movies, and Dinner at fancy restaurant, all of these have attractive 'offers' on every Valentine's Day. There is always so much of hype for this V-Day that despite being a non-festival day in traditional sense, one can find unlimited offers and deals on many goods and services. These deals make many individuals spend a lot till they get a big dent on their budget. However most of us forget that spending money cannot be the sole indicator of expression of love towards their partner. There is no rule like "the more you spend the more you love." You can keep it simple and have a great time with your partner.
However, if you are planning to surprise your partner or planning to date someone this Valentine's Day, here are some of the money saving tips which can make your day more special by spending less money and more time with your partner:
Handmade gifts can surprise your partner: Buying presents every time for your partner can be a boring idea, also buying electronic gadgets, jewellery and other things can burn your pocket. Instead you can make presents and surprise your valentine. You can use your old albums and make a collage of your pictures. You can also use digital platforms to make videos and collage online. You can write poems with your picture attached. Remember these gifts will be worth your time and efforts and handmade gifts are always appreciated.
Try out coupon website / App for good deals: There are many websites and applications available today which provide discount vouchers on gifts, flowers and also great deals at restaurants and movie theatres. If you are thinking to buy a gift online or to book seat at restaurant then you can take help of these apps to save money.
Cooking at home can save a lot: Instead of waiting in a queue at fancy restaurant on this special day, you can cook something new for your partner. Although, we eat home cooked food every day but still trying out your hands at cooking new dishes can make your evening more special and adventurous. Also, it can save you a lot from spending at pricy restaurants. However if you still don't want to cook then you can anytime order the food and enjoy your private and romantic dinner at home. This way you can avoid the crowd and also save money.
Make your home a mini theatre: If you are finding it difficult to get movie tickets at multiplex, then you can always rent a movie and enjoy it on your TV set. Either you can pick your partners favourite romantic movie or you can let them pick the movie. You can also invite your couple friends and enjoy the movie together.
Sharing a gift can also save a lot: Married couples can always plan well in advance to buy things together for their house like furniture, TV set or a Car. They can avoid gifting things to each other and instead they can shop together to buy things they want for their family. Idea is to take the advantage of the Valentine's Day offer and save money on the things they need.
Above all spend some time together: In today's busy life many couples are finding it difficult to manage work life balance. So if you are always busy with your work, then to spend the whole day with your loved one's is a great idea. You can share your old memories and can make one for the future. It's not necessary to spend Valentine's Day by buying gifts for each other. Sometimes, "Time" can prove to be the best gift you can give to your partner. It doesn't cost anything but it means a lot to your family and loved one's.
There is great saying that "There is no need to do something extra, one can always go with the flow and find extra in the ordinary". Similarly keeping your special day simple and unique can make it more romantic and memorable for rest of your life.
The author is Certified Financial Planner (CFP). He is associated with www.gettingyourich.com, a Mumbai based Financial Planning firm.
First Published on Feb 13, 2015 01:33 pm