A senior citizen can operate more than one account individually or jointly, subject to a limit of Rs 15 lakh in all accounts put together.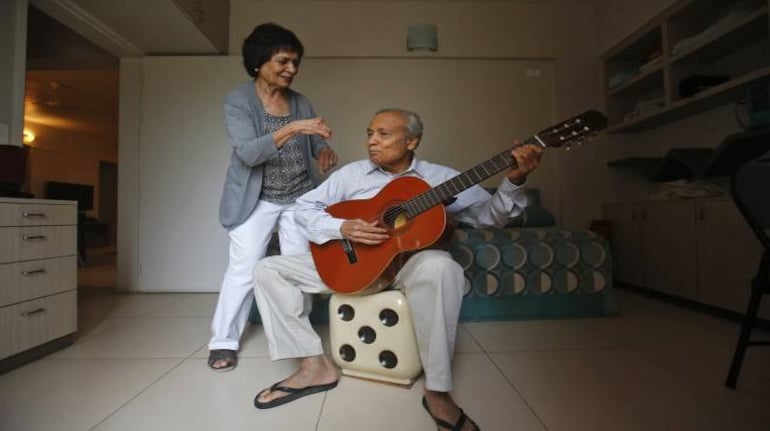 If your father has retired or about to retire, he would be wondering where he should park his money. The senior citizen saving scheme (SCSS) is the simplest investment vehicle among all options available for retirees. Given the benefits it offers, many retirees want to write a cheque of Rs 15 lakh at the earliest. Here are five points that all retirees should note before writing a cheque.
Eligibility
An SCSS account can be opened by an individual who is above the age of 60. Any individual, who has opted for a voluntary retirement scheme or retired between the age group 55 and 60 years, can opt for this scheme within one month of retirement. For defence personnel, the retirement restriction has been lowered to 50 years or more.
An individual can operate more than one account individually or jointly, subject to the Rs 15 lakh deposit limit in all accounts put together. A joint account is allowed only with one's spouse. An individual cannot open a joint account with his son or daughter.
Regular income
The scheme pays interest quarterly at the rate of 8.3 percent. Assured pay-out at the end of each quarter is the biggest attraction of the scheme. The rate of interest is subject to revision each quarter.
The interest paid by the scheme is taxable in the hands of the investor based on the income tax slab. If the individual receives pension or some other annuity from his employer or an insurer and interest on other bonds and fixed deposits, he will see a rise in income if he opts for this scheme. This is especially true for government servants who receive pension.
If the investor is healthy and has adequate pension income, then one may not need regular income. In that case, the retiree may want to consider other investment options such as bond funds and non-convertible debentures depending on their risk appetite.
Tax benefits and laddering
Investments up to Rs 1.5 lakh is eligible for deduction under section 80C of the Income Tax Act. So, if one plans their investments carefully, one can plan their taxes outgo as well, without much headache. "Instead of investing all capital at one go, retirees can invest each year, thus availing the tax benefit each time one invests," Balwant Jain, a Mumbai-based certified financial planner, said.
For instance, if a retiree jointly invests Rs 3 lakh in this scheme annually, he will end up investing Rs 15 lakh by the end of the fifth year. Each time the deposit matures, he just has to reinvest the money and enjoy the tax benefit.
This way he will end up investing the proceeds at varying interest rates. It will help reduce his reinvestment risk. If the entire capital is invested at one go, at the time of maturity, the retiree may be exposed to low interest income if the prevailing interest rates are low.
Tax deductible at source
Since the interest income is taxable, an investor must take reasonable care about the tax deducted at source (TDS). "From the current financial year, Section 80TTB kicks in, which allows for a deduction up to Rs 50,000 in respect of interest income from deposits held by senior citizens," Jain said. If the total income is within the prescribed limit, one may choose to provide a 15H declaration to avoid TDS.
Penalty for premature withdrawal
Since the deposit tenure is for five years, investors have to take a long term view. However, the same is not possible in old age. There are situations such as planned treatments, expenses on relocation or house renovation.
In such a situation, if one decides to withdraw the proceeds, he/she will face penal charges. Withdrawals are allowed only after a year. After a year but before two years, if one decides to withdraw, the retiree will have to forgo 1.5 percent of the withdrawn amount. In case of withdrawal after two years, the penal charges are a percent of the amount withdrawn. If one decides to follow the staggered investment approach as mentioned above, the retiree sees an amount maturing every year. At least planned expenses can be better handled in that case.
First Published on May 29, 2018 11:40 am