Smart Beta Funds not only seek to improve returns for investors they also reduce risks and enhance diversification by combining the characteristics of both active and passive investing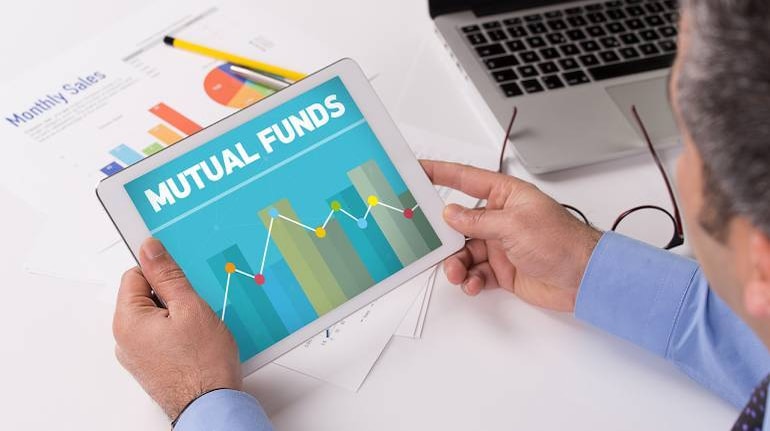 Anuj Shah
Finding a system that beats the market consistently may feel like a bit of magic, however the quest continues! Rather you can aim for return optimization at a lower level of risk and cost, which is exactly what Smart Beta Funds are meant to achieve.
Active Vs Passive Investing: In India, actively managed funds have consistently outperformed the broader market as well as passively managed funds, by a significant margin owing to their smart stock picking strategy. These funds typically invest into stocks based on a host of qualitative and quantitative factors like stock valuations, sectoral theme, market capitalization, earnings potential, volatility, dividend potential, to name a few.
The strategy may differ across funds, but what is common is active management of a fund, comes at a higher cost. However, practical experience globally has shown that consistent alpha generation over time has proved to be hard, due to which investors doubt the possibility of constantly generating incremental returns.
Then there is another breed of funds, which are passively managed and are best suited for those who are frugal and looking for lower volatility. These are typically Index based Exchange Traded Funds (ETFs), as they invest into stocks that mirror the underlying index, the S&P BSE Sensex or the Nifty Index. These indices represent only 30 and 50 stocks, respectively, which are largest in terms of market capitalization and also most actively traded.
Despite the lower cost and liquidity they offer, these funds may not offer the best underlying stocks from a fundamental perspective. The basic fallacy being that these funds are concentrated on market capitalization alone and can be prone to periods of high concentration in individual sectors or stocks, reflecting short-term market trends. For example, the capitalization-weighted Nifty 50 Index became heavily overweight in technology stocks during the internet bubble of 1999/2000. This leaves little room for alpha generation.
This is where Smart Beta Funds come in! Smart Beta Funds not only seek to improve returns for investors they also reduce risks and enhance diversification by combining the characteristics of both active and passive investing. Smart beta is not simply a fund or a strategy; it is a different way of thinking about investing beyond traditional active and passive management. What is "smart" about smart beta is that it reconfigures the complexion of an index like portfolio in ways to create additional returns.
So how does this work? Smart Beta Funds basically pick up a proven investment strategy used by an active fund manager, which could be value, growth, dividend yield, volatility, beta, to name a few, unlike a market cap based strategy. They develop quantitative criteria and use those criteria to pick up stocks that constitute an index.
Once they have identified the Smart Beta strategy, the fund replicates this strategy through a computer program to automate the stock selection process. In short the portfolio runs on auto pilot and portfolios are adjusted periodically. A Low Volatility ETF for instance will look for companies with historically low volatility in earnings and stocks with low volatility (standard deviation) in price and invests into such stocks.
While the term Beta in investing parlance usually denotes the tendency to move with the market. What Smart Beta ETFs essentially do is to mimic 'smart' indices, custom-built to suit fundamental investors, rather than market-cap based indices that are created merely to reflect market activity.
Further, owing to the negligible involvement of the fund manager, the investors need not worry about star fund managers exiting the scheme or triggering any style changes, which in turn could affect the fund's performance.
Guess what, it doesn't cost more to invest into Smart Beta Funds. Smart Beta Funds may charge more in fees than plain vanilla ETFs that track the index; however, their expense ratio is far lower than actively managed funds owing to the fact that they need not employ fund managers or large research teams.
These funds may be new to you but remember that many of the concepts behind smart beta are not new. Themes like value and quality have long been a part of the stock selection framework for active managers. What is new is the recognition that you as an investor can access these sources of potential return in a passively managed strategy.
Smart beta funds


       A smart mix of active and passive style of investing


       Provide the alpha and beta in the long run


       Lower in cost than actively managed funds


       Better returns than plain vanilla Exchange Traded Funds (ETFs)


       Transparency in fund investing as they track a real time Smart Beta Index


Author is a financial blogger
Disclaimer: The views and investment tips expressed by investment experts on Moneycontrol are their own and not that of the website or its management. Moneycontrol advises users to check with certified experts before taking any investment decisions.
First Published on Oct 16, 2017 02:54 pm