What kind of discipline is needed for a parent do to address these responsibilities and live without financial worries?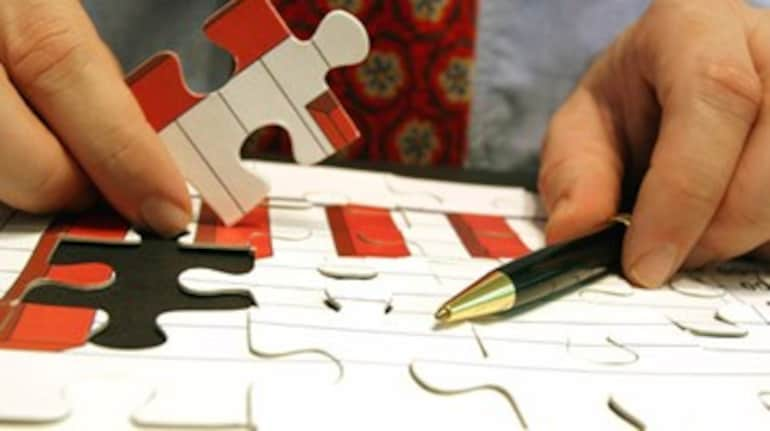 Sridevi Ganesh
Investment Advisor

Birth of a child is always a reason to celebrate, isn't it? Is there anyone who will not live the moment? The child provides boundless joy to the parents & others around. But, as a parent, you should also look at the financial responsibilities such an occasion brings along. Think of the line of events that would follow. In a span of three years from birth comes school admission, then coaching for extra-curricular activities, then special coaching for curriculum, graduation, post graduation and last but not the end, marriage. Unless a parent starts to save for these future needs early, unpleasant surprises are in store for sure.

The death of joint family system has given us both advantages and disadvantages. In a nuclear family, a situation may arise, that could force the mother of the child to quit employment. This sacrifice of earning may dent your personal finance in the short term with rising expenses. Just because you became a parent does not mean you will keep working endless hours. You also need to retire and that too is of prime importance.

What kind of discipline is needed for a parent do to address these responsibilities and live without financial worries?

Budgeting
The most watched activity of our Finance Minister is his presentation of the country's budget year on year. Do you know there are many families that do not care about their monthly budgets? Can you tell me how much did you spend for groceries three years back? If you had a budget, you would have come up with an answer and would have also shown me how much that has increased in the last three years. Unless you have a monthly budget you cannot control your expenses and invariably you will end up saving less. It does not really matter how much you earn. What matters the most is how much you keep with yourself after all expenses. This will have a big impact on your financial future. It is of utmost importance that both husband and wife sit together and create a budget every month. This will help you to understand, how much you are actually spending on unwanted items, how much of your income is saved, how to cut corners on your monthly expenses and how to maintain your lifestyle without committing to unwanted loans and liabilities.

So become your own finance minister and present yourself a budget. Do this monthly and discuss with your spouse at the end of every month to find out what went right and what went wrong.

Create and Maintain an Emergency Kitty
I have seen families pulling out funds from savings kitty due to unforeseen emergencies. There would come many instances in your life that can throw your regular savings aimed at long term goals, out of order. The best way to protect your savings is by creating an emergency kitty. This should be at least 6 times your monthly expenses. Park this sum in a fixed deposit or a liquid fund that is easily redeemable by either of the life partners at the stroke of an emergency alarm. Do not look at generating higher returns. The objective is to depend on a fund for any kind of emergency and hence do not chase returns. This kitty acts as an insurance cover for your regular savings targeted at long term goals. Only when you have a budget you would have an idea of your monthly expenses and then an emergency kitty can be created.

Buy Equity
The most under owned asset class in the country is equity. Children's education and retirement, are the two goals that are unavoidable in the life of any individual. One mistake that many commit is to rely on an investment in a land or an apartment to fund these two. With due credit to that asset class, I would suggest an alternative. These two goals cannot be postponed, though someone planning for an early retirement has the luxury of extending the time frame. Depending on investments that are illiquid and unregulated is not a great idea. Take the equity route for these two prime needs and create wealth by investing in real estate that can be passed on to your kith and kin. Buy equity mutual funds. Investors are protected as this is a well regulated industry. Invest systematically and there is enough data to show that you will end up with adequate corpus. The biggest challenge here is to remain patient. Take the help of a financial advisor, keep reviewing the investments periodically and do not entertain any thought of putting an end to systematic investing in the initial years. Equities deliver in the long run but patience is the key!

When your income goes up, what should you do ?
Balance is very vital in life. You should save for future but at what cost? Does this mean you should sacrifice happiness in the present? Not always! Whenever your income goes up, you should look to increase your savings by the same proportion. At the same time, you can also step up your life style without affecting your future goals. If your income goes up by 10%, increase your savings by 10% and enjoy the rest of the surplus. This way, you can always maintain a balance between enjoyable living in the present and securing your future by way of long term savings.

To conclude, strike a right balance between your savings and expenses to ensure you live life satisfactorily in the present, with an eye on future. Dictionary explains the meaning of balance as "a situation in which different elements are equal or in the correct proportions". By creating balance in your finance, you are ready to, open up happiness, if I can borrow from Coca-Cola's campaign!
(FPGI is an association of Practicing Certified Financial Planners to create awareness about Financial Planning among the public, promote professional excellence and ensure high quality practice standards.)
First Published on Nov 7, 2014 05:04 pm