The fund has an impressive track record of outperforming the category averages and benchmark indices over the long term.

ICICI Prudential Long Term Equity fund was launched initially on August 19, 1999. It is an open-ended Equity Linked Tax Saving Scheme (ELSS). The AUM of the scheme as on September 30, 2018 is Rs 5641.36 crore.
The fund aims to generate long-term capital appreciation through investments which will be made primarily in equity and equity-related securities. Investing in the fund will provide tax benefit by way of deduction up to the limit of Rs 1.5 lakh under section 80C of I-Tax Act. But also, the fund will provide potential benefit on long-term equity investments. Being an ELSS fund it has a lock-in period of 3 years. However, long-term capital gains on redemption and dividend declared are tax-free up to a limit of Rs 1 lakh.
Fund Manager/s
George Heber Joseph started managing this fund since Apr 2015 & have overall 13 years of experience was managing this fund since last 3.5 years. However, now from 5th November onwards, the fund is going to be managed by Harish Bihani who joined the AMC as the Fund Manager - Equity in the Investments Department of the AMC. Bihani also has an overall experience of more than 10 years. He will manage the fund along with Sankaran Naren who is the CIO, ICICI Prudential Mutual Fund and had already managed this fund before Joseph.
Investment strategy
The fund will provide diversification across capitalisations. Thus, the fund will constitute a portfolio having a blend of large, mid and small cap stocks. However, the fund manager may change the proportion of asset mix from time to time in the portfolio depending on the market conditions. Also, the three year lock-in-period in the ELSS category will help the fund manager to select stocks with a long term perspective as there may not be short-term redemption pressures, thus providing good opportunities to generate potential returns in future.
Manish Kothari - Director & Head of MF, Paisabazaar.com told Moneycontrol that ICICI Prudential Long Term Equity Fund follows a value investment strategy focusing on under-priced stocks that can generate high returns over the long term. "While its cautious approach has allowed it to contain the downside during the bear market conditions, this has also often led it to underperform the category average and benchmark indices. However, the fund has an impressive track record of outperforming the category averages and benchmark indices over the long term," he said.
Portfolio composition in present scenario
In the current market valuations and emerging macro and micro headwinds, the portfolio composition is moderately towards the riskier side. However, the portfolio has a good mix of defensive bets as well.
The top overweight sectors in the fund are ITC and NTPC and it is underweight on oils and cement.  The major exclusions from the fund are Eicher Motors and Infosys. Kothari said that the value investment approach of this fund suits the current market conditions well. The fund has managed the recent market downslide pretty well, as evident from the positive returns registered by it over the last 6-months and 1-year period. "Its benchmark index and ELSS category average have lost money during the same period. Thus, this fund can be an excellent tax-saving option for those with moderate risk appetite having a long term investment horizon," he said.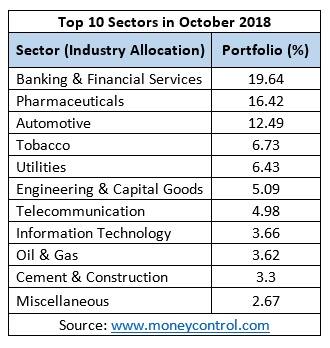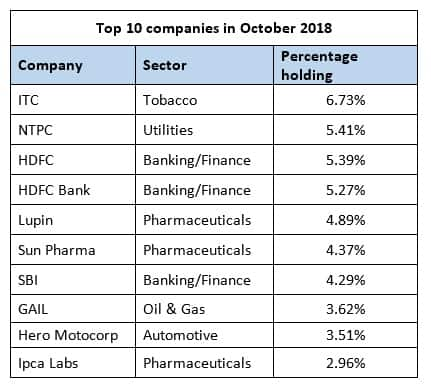 =| Performance of ICICI Prudential Long Term Equity Fund (Tax Saving)

1. Past performance may or may not be sustained in future.

2. Benchmark: Nifty 500 Index                                                                                             
=| Performance of other schemes

*Returns as on 30th September 2018
1. Past performance may or may not be sustained in future.


2. Benchmark: - Nifty Smallcap 250 index for ICICI Prudential Smallcap Fund and Nifty 100 Index for ICICI Prudential Bluechip Fund
 =| Peer comparison

=| Growth in invested amount
The current value of an investment of Rs 10,000 in the scheme Vs Benchmark

Should you invest now?
Sanjeev Sharma, Co-founder Sqrrl said that even though there are only four months to go for investing in tax saving instruments, one should still invest, with two looming options - investing in one go or dividing into four monthly installments, depending on their cash flows. "Considering its 3-year lock-in, and taking into account the volatility in the stock market, it's better to do stagger investments in tranches instead of one shot. The reason being the month of February/March might see a reduced intake in salary, on the account of deductions from the employer," he said.
Key takeaways from financial expert
Sharma told Moneycontrol that with a track record of over 19 years, the returns it has generated during this time, speak volumes of the fund's capabilities. The fund has performed consistently across various market cycles - over a 10-year period, with a return rate of 14.9% (as on Oct 31, 2018). The fund offers a diversified portfolio of 38 stocks where the top 10 accounts for nearly 46% of the Total holding and has exposure to unpenetrated sectors of that of pharmaceuticals and healthcare services.
First Published on Nov 26, 2018 11:30 am