Company ventures in to Rs 5,300-crore bread industry as it trnasfroms from a pure dairy frim to a diversified food and nutrition company.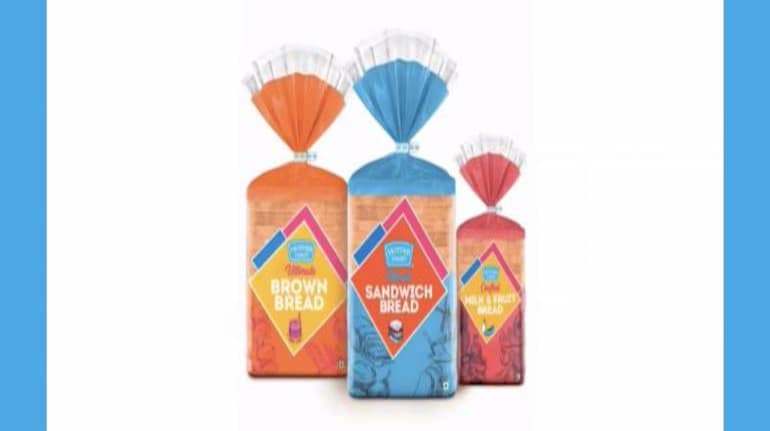 If butter, cheese and jam are in your breakfast basket, why should bread be missing?
Mother Dairy seems to have heard that question. The Rs 11,000-crore company has forayed into the bread industry, and is now ready to break bread with you!
"We want to change Mother Dairy from a pure dairy company to a diversified food and nutrition company," Managing Director Sangram Chaudhary said in a conference call .
The bread industry in India is worth Rs 5,300 crore and growing. Although there are Britannia, Amul, Wibs, Modern, Harvest Gold, Bonn Atta, etc., there is still space for more players.
"Bread as a category fits perfectly into our portfolio as we are already selling butter, cheese and jam. We want to be one of the single-stop shop for all products," Sanjay Sharma, Business Head, Dairy Products, Mother Dairy, said.
Chaudhary is optimistic and has set a revenue target of Rs 100 crore for the bread category in the next three years. Overall, he has a revenue target of Rs 25,000 crore by 2025.
The company has been aggressive in product launches during the lockdown, and has launched 20 new ones during the April-July period. The Haldi Milk was launched last month. New launches are expected in the coming months.
Mother Dairy is a wholly owned subsidiary of National Dairy Development Board (NDDB), which was set up in 1974 under 'Operation Flood.'
It is the only dairy company to offer products spanning across fruits, vegetables, edible oils, milk and dairy products and packaged sweets.
Why Bread?
Sharma pointed out that the bread industry has grown by 10 percent from Rs 3,300 crore in 2015 to a Rs 5,300 crore industry in 2020, and sees further potential.
Chaudhary hinted that the company is also exploring at a larger bakery play and will be launching multigrain bread, if there is good response to the initial launch.
Launch Details
Mother Dairy has launched its breakfast basket in three variants -- sandwich bread, brown bread, and a first in the category, milk and fruit bread for kids.
Sandwich bread will be available in two packs -- 700 gms (for Rs 40) and 500 gms (for Rs 30).
Brown Bread will be available in 400 gms pack size for Rs 30 and Fruit and Milk Bread for 150 gms at Rs 15.
The bread range in Phase - I will be available at approximately 1,800 exclusive outlets of Mother Dairy now and Safal F&V across Delhi NCR.
Subsequently, the company will take it to 25,000 outlets in Phase II.
First Published on Jul 30, 2020 04:57 pm