In India, it is the only player and has got strong capabilities developed over a period of time through R&D and adopting the best practices
What separates any commodity business is its ability to make differentiated value added products that are hard to replicate and enjoy huge competitive advantage because of their superior application and manufacturing process. MIDHANI is one such company, whose credentials can be vouched from its return on equity of almost 26% and close to 24% operating margins.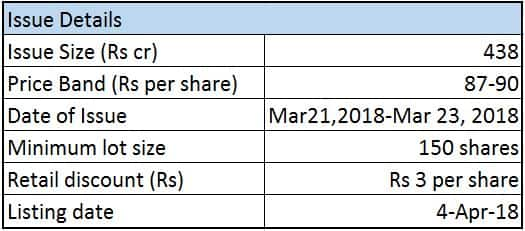 A niche player
Globally specialty steel forms merely 9% of the total steel production. Within this, super specialty or critical steel accounts for 1% of the total market, which is caters to applications like aerospace, defence, space, high end engineering or precision engineering like in oil & gas and automobiles.
The kind of steel that goes into making of a space shuttle or a fighter jets or a high end car is altogether different from the one that we see on day to day basis. This is where MIDHANI's forte lies.
In India, it is the only player and has got strong capabilities developed over a period of time through R&D and adopting the best practices. In the year 2013-14, the company was awarded Raksha Mantri Award in Innovation for the development of composite armour panel for the Mi-17 helicopter.  It has produced Hafnium metal for the first time in the country which has its applications in the space sector.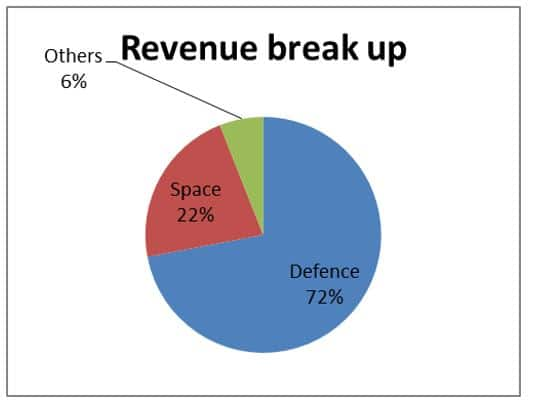 Scope for growth
While it is not a fast growing business but with increasing government spending and focus on indigenisation in sectors such defence, space engineering and aerospace, MIDHANI would be a major beneficiary in the long run as close to 90% of its revenue comes from these two sectors.
On the positive side, the near term benefit would come because of growth largely led by capex. It is already seeing more demand with the company sitting on order book of close to Rs 517 crore.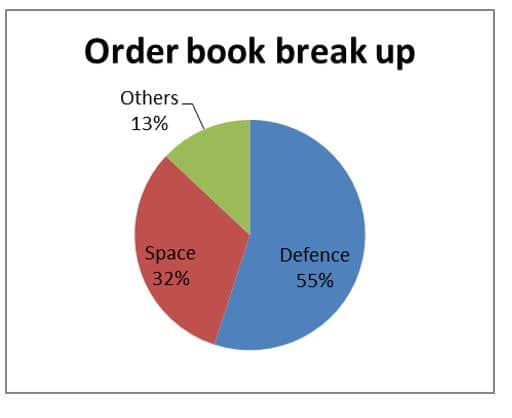 The company is in the process of upgrading and modernizing its existing and only facility at Hyderabad. It is also setting up two new manufacturing facilities to develop value added products at Rohtak and Nellore. It has signed a JV with Nalco for the production of high end value added products at Nellore. The second facility at Rohtak would focus on armour products.  Through these two facilities, it would also diversify to other critical applications in the segments like railways, nuclear and others.

Valuation  
At the upper band of the offer price (Rs 87-90 a share), the issue is priced at 13 times its FY17 earnings, which is reasonable considering that company has no competition, operating in growing space and commands strong margins and return ratios.
Adjusting for the capital work in progress and the cash in the books which is about Rs 260 crore or 15% of its post issue market capitalisation of Rs 1686 crore, its core RoE stands at close to 26%, which is quite commendable for a commodity business. It is a debt free company and generates free cash flows. What is more, retail investors are offered Rs 3 discount, which is about 3.3% of the issue price (Rs 90 a share).
First Published on Mar 21, 2018 01:10 pm