Trends on SGX Nifty indicate a positive opening for the index in India with a 49 points gain.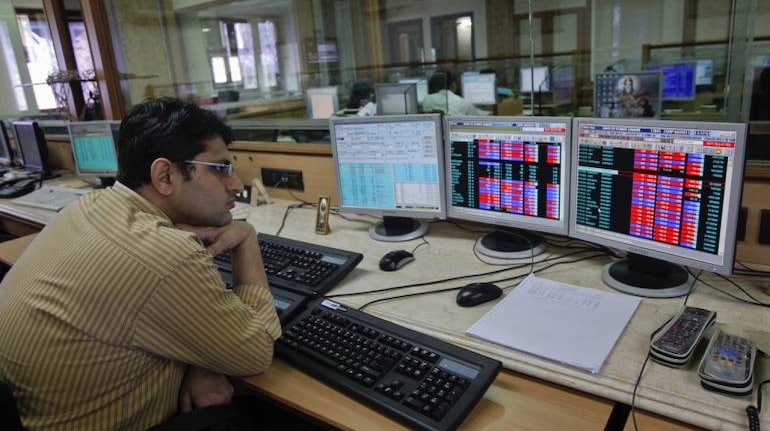 The Indian stock market is expected to open on a positive note tracking global cues after strong US manufacturing data. Trends on SGX Nifty indicate a positive opening for the index in India with a 49 points gain.
Nifty closed 182 points, or 1.64 percent, down at 10,891.60 on August 3 while Sensex finished 667 points, or 1.77 percent, down at 36,939.60. According to pivot charts, the key support level for the Nifty is placed at 10,829.87, followed by 10,768.13. If the index moves up, the key resistance levels to watch out for are 11,005.67 and 11,119.73.
Stay tuned to Moneycontrol to find out what happens in currency and equity markets today. We have collated a list of important headlines across news platforms which could impact Indian as well as international markets:
US Markets
Nasdaq surged to a record high close on Monday as a rebound in multibillion-dollar deals, including Microsoft's pursuit of TikTok's U.S. operations, lifted sentiment, and efforts to hammer out a coronavirus relief bill resumed.
The Dow Jones Industrial Average rose 0.89% to end at 26,664.4 points, while the S&P 500 gained 0.72% to 3,294.61. The Nasdaq Composite climbed 1.47% to 10,902.80, beating its previous record high close on July 20.
Asian Markets
Asian shares were on track to open higher on Tuesday, after strong manufacturing data and gains in tech stocks boosted global equities and the U.S. dollar overnight.
Hong Kong futures were up 0.65% and Nikkei futures were above the Nikkei 225 index's previous close, pointing to an opening gain of about 0.88%. Australian shares were also poised to open higher.
SGX Nifty
Trends on SGX Nifty indicate a positive opening for the index in India with a 49 points gain. The Nifty futures were trading at 10,961 on the Singaporean Exchange around 07:30 hours IST.
Oil rises more than 1% on hopes for economic recovery
Oil prices were up more than 1% on Monday on positive economic data from the United States, Europe and Asia, but investors remained concerned about rising COVID-19 cases globally and oversupply as OPEC begins to lift supply cuts.
Brent crude settled at $44.15 a barrel, rising 63 cents, or 1.5%. U.S. West Texas Intermediate (WTI) crude rose 74 cents, or 1.8%, to end at $41.01 a barrel.
U.S. manufacturing activity near 1-1/2-year high
U.S. manufacturing activity accelerated to its highest level in nearly 1-1/2 years in July as orders increased despite a resurgence in new COVID-19 infections, which is raising fears about the sustainability of a budding economic recovery.
The ISM said its index of national factory activity raced to a reading of 54.2 last month from 52.6 in June. That was the strongest since March 2019 and marked two straight months of expansion. A reading above 50 indicates growth in manufacturing, which accounts for 11% of the U.S. economy. Economists polled by Reuters had forecast the index would rise to 53.6 in July.
Commerce Ministry may hike import duty on APIs by up to 25%
With the Centre pushing for self-reliance in several industries, the Commerce Ministry is considering a proposal to increase customs duty on imported active pharmaceutical ingredients (API). "It is still at a very nascent stage of discussion. The department of pharmaceuticals has proposed a duty hike of around 25 percenton APIs. It's a steep hike that they are proposing, . We are still discussing it," a senior government official told Moneycontrol.
The government has been holding discussions with stakeholders from the pharma industry and the suggestion to hike duty is part of the policy push towards an Atmanirbhar Bharat. "We have held talks with industry bodies and representatives. The feedback has been positive. But the issue is lack of capacity to manufacture in India," the official said.
Bank FDs double YoY to Rs 6.1 lakh crore in Q1 FY21
Money parked in fixed deposits (FDs) rose by Rs 6.1 lakh crore during the period April to July 3, twice the amount recorded during the same period in 2019-20. In the same period last year, banks had recorded fresh FDs worth Rs 3 lakh crore, The Times of India reported. Moneycontrol could not independently verify the story.
The shift towards FDs could mean that depositors think interest rates will increase, and it may also hint at risk-aversion. The report said HDFC Bank saw deposits growth of 24 percent year-on-year in the first quarter of FY21, and and current account-savings account (CASA) ratio fell to to 40.1 percent from 42.2 percent in March.
SEBI issues procedural guidelines for proxy advisors
Markets regulator Sebi on August 3 came out with procedural guidelines for proxy advisors, wherein they need to formulate the voting recommendation policies and disclose the updated one to their clients. The new guidelines would come into force from September 1, the Securities and Exchange Board of India (Sebi) said in a circular.
"Proxy advisors shall formulate the voting recommendation policies and disclose the updated voting recommendation policies to its clients. Proxy advisors shall ensure that the policies should be reviewed at least once annually," Sebi said. It further said the recommendation policies should also disclose the circumstances when not to provide a voting recommendation.
Results on August 4
Marksans Pharma, MRPL, Godrej Consumer Products, Gujarat Gas, Century Enka, Astral Poly Technik, Apollo Pipes, Dixon Technologies, Eris Lifesciences, Geojit Financial Services, Hikal, Igarashi Motors, Jindal Saw, JMT Auto, Neuland Laboratories, Sun Pharma Advanced, Taj GVK and Tata Consumer Products, etc.
Fed policymakers call for fiscal support to save U.S. economy
The U.S. economy, battered by a resurgence in the spread of COVID-19, needs increased government spending to tide over households and businesses and broader use of masks to better control the virus, U.S. central bankers said on Monday.
"The ball is in Congress' court," Chicago Fed President Charles Evans told reporters on a call. "Fiscal policy is fundamental to a better baseline outlook, to a stronger recovery and getting the unemployment rate down, people back to work safely, and ultimately reopening the schools safely."
FII and DII data
Foreign institutional investors (FIIs) bought shares worth Rs 7,818.49 crore while domestic institutional investors (DIIs) sold shares worth Rs 135.55 crore in the Indian equity market on August 3, as per provisional data available on the NSE.​
With inputs from Reuters & other agencies
First Published on Aug 4, 2020 07:34 am