Despite benchmark indices ending the week with marginal gains, there were plenty of stocks that rose by up to 20 percent in the same period.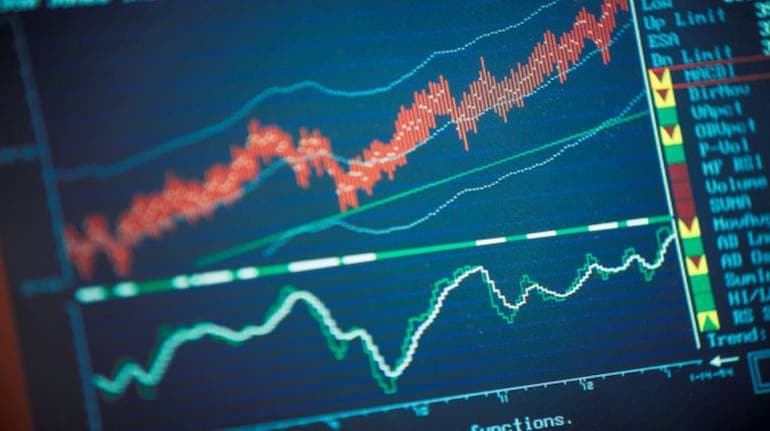 The Indian market witnessed a roller coaster ride in the week gone by, with the Sensex closing 0.6 percent higher and the Nifty rising 0.8 percent.
But despite benchmark indices ending the week with marginal gains, there were plenty of stocks that rose by up to 20 percent in the same period.
Stocks that rose nearly 20 percent include Indiabulls Ventures, Parag Milk Foods, Bombay Burmah, Jindal Stainless, MindTree, Radico Khaitan, Sudarshan Chemicals, Take Solutions, Bombay Dyeing, and Mahindra CIE, among others.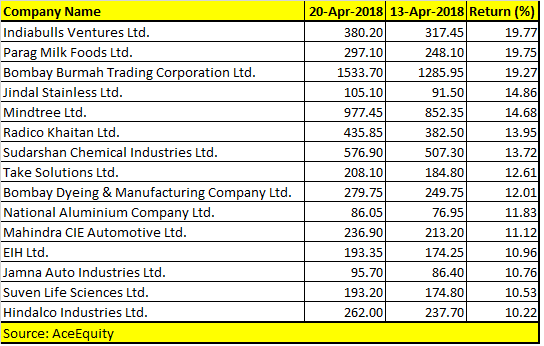 Indiabulls Ventures is one of India's leading capital market companies, providing securities, commodities, and currency broking services. The stock saw a spurt in trading activity and hit a fresh 52-week high Rs 401.80 this week.
Parag Milk Foods acquired Danone's manufacturing facility in Sonipat, Haryana, which will help it expand its footprint in north and northeast India.
Jindal Stainless saw an spike in trading activity, with volumes rising three times. The metals sector remained one of the top performing sectors, helped by a rise in global commodity prices.
MindTree rallied 14 percent in the week gone by. The rally gained momentum after the company reported a sequential growth of 27.9 percent in its March-quarter net profit, helped by strong deal wins, and said it expects better performance in the coming financial year.
Outlook for coming week:
The Nifty reclaimed 10,500 and 10,565 this past week and the way bulls are stepping in on every dip, the index looks on track to hit 10,600-10,700 levels in the expiry week.
After a disappointing March, April started on a positive note for investors. However, lingering fears of a trade war, as well as military action by the US on Syria, led to a knee-jerk reaction on equity markets across the globe, including India.
However, the bulls managed to push the index above key support levels, which could lead to a bit of short covering ahead of April expiry.
"The Nifty outlook to expiry is positive with the potential to move up to 10,720. The rally that started at the beginning of April is not over and might have more room to rise," Rohit Srivastava, Fund Manager – PMS, Sharekhan by BNP Paribas, told Moneycontrol.
"The level of 10,450 is the 20-weeks average that is acting as a strong near-term support for the trend. 50 percent retracement of the fall seen in February-March has been achieved at 10,560, and 61.8 percent is at 10,720," he said.
Srivastava added that rising commodities prices have triggered a rally in emerging markets, which could be a positive headwind for India, even in the face of a weak rupee.
First Published on Apr 21, 2018 10:39 am